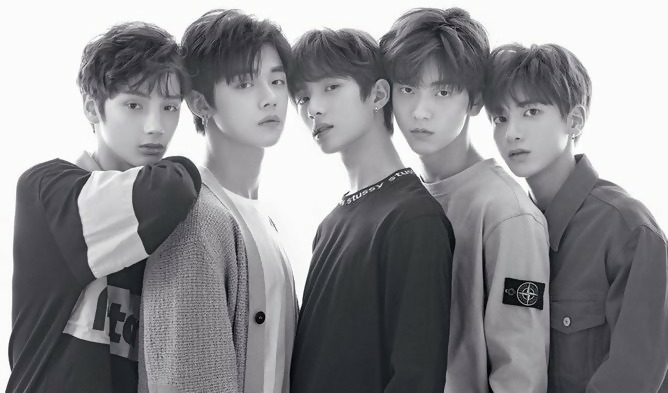 On May 6, 2019, Big Hit Entertainment announced plans to change TXT's fan club name after the name, Young One, stirred controversy.
Fans weren't happy that Big Hit's male rookie group announced Young One was their chosen fan club name as it is the same name as Tiffany Young's fan club. Young, who is still considered a member of Girls' Generation despite leaving SM Entertainment in 2017, announced Young Ones as her fan club name in 2018 and expressed the significance of the name. Her fan club and SONE reached out to Bit Hit asking them to reconsider TXT's fandom name.
On TXT's fan café, an admin posted a message addressing the controversy.
Hello,

This is TXT's official fan community manager.

After TXT's official fan club name was announced on April 25, it has come to our attention that the name is currently being used by the fandom and fan club of other artists.

In the process of deciding on the official fan club name, similarities to pre-existing fan club or fandom names were not fully cross-checked.

We apologize to all the patient fans and anyone that might've been offended by the announcement.

At this time, we have decided to revise TXT's official fan club name.

We plan to carefully and thoughtfully check the fan-submitted ideas before the official announcement.

Please check the announcement regarding the revision for more information.

Thank you.
When a new fandom name will be released has not been announced, but TXT fans may not have to wait too long, especially since Big Hit seems willing to appease fans and other fandoms. Stay tuned for a new fandom name!
—-Olivia Murray
Related Articles