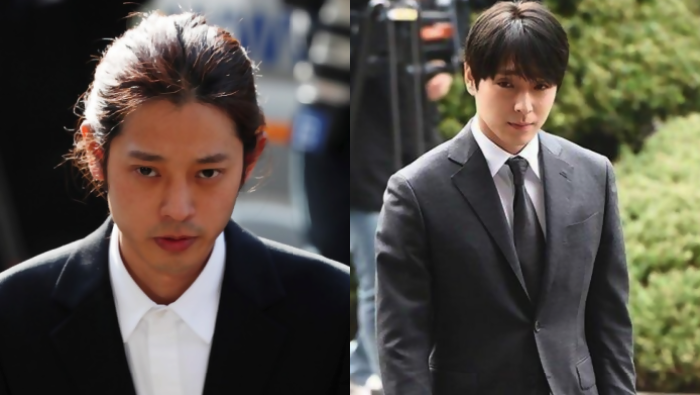 On December 2, 2019, former singers Jung Joon-Young and Choi Jonghun (FTIsland) received their sentences for gang rape and the distribution of molka. Since the announcement, both Jung and Choi, through their legal representatives, filed to have their sentences appealed.
On December 4, 2019, Choi submitted his appeal to the Seoul Central District Court. He was originally sentenced to five years in prison, 80 hours of sexual violence rehabilitation, and employment restrictions that prevent him from working with minors.
Then, on December 5, 2019, Jung also submitted his appeal. He originally received a six-year prison sentence and 80 hours of sexual violence rehabilitation.
The prosecutors for the cases, in turn, will seek longer prison sentences for both parties.
During the original trials, details of Jung and Choi's crimes came out including multiple occurrences of gang rape, filming non-consensual sex and sex with inebriated women. Jung shared the videos in KakaoTalk messages.
Now with the appeals in play, more trials will take place, meaning that victims will have to provide more testimony. The courts will also need to go over evidence again in order to determine if both Choi and Jung should receive lighter or heavier sentences.
—-Olivia Murray
Related Articles