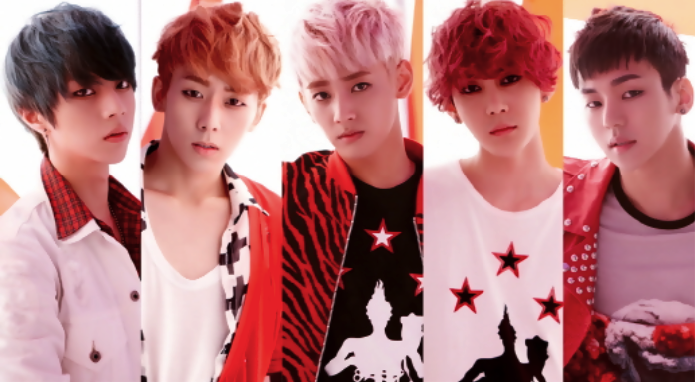 On December 4, 2019, news circulated that MYNAME disbanded after eight years together.
"We would like to sincerely thank the fans for showing their love and support for such a long time. We have ended activities as the group MYNAME, but we will continue to fully support the members as they strive to achieve greater growth in their respective fields," H2 Media said.
The quintet, which is known for the tracks "Message" and "Baby, I'm Sorry" have been active in Korea and Japan, but it is in Japan where they've experienced the most success. 
As they are still active in Japan and even have a fan meeting coming up later in December, the disbandment news shocked My Girl/My Boy (the group's fandom), but the members later provided some relief as the H2 Media group created by Fly to the Sky's Hwanee later clarified that the group did not officially disband.
"The exclusive contract between the agency and MYNAME expired recently, H2 Media told MyDaily. "It is only the expiration of their contracts, and not the group's disbandment. [The group] has activities such as a Japanese year-end fan meeting scheduled."
In an OSEN interview, Seyong said, "It's not that we ended on bad terms with the agency and decided to leave the agency behind. We're meeting with the CEO tomorrow, and we continue to stay in touch with [our agency senior] Hwan Hee hyung and are on good terms with him. It's just that our contracts have ended, and we continue to help each other with work. MYNAME will continue as a group. Even if we end up in different agencies, we could get together again and release an album, and in December we have a fan meeting in Japan. I won't be participating due to personal reasons, but the four remaining members will attend and meet with fans."
Seyong, Insoo, and Chaejin each took to Twitter to clarify the group's status.
자 공식얘기는 여기까지 ㅎ
많이놀랬어요 ? 걱정마세요 최근에도 얘기했죠! 혼자 팬미팅을 진행했을때! 계약이 끝났음에도 회사에도 도와주셨고! 그리고 한국에서도 얼른 다섯명 마이네임이 만날수있는 자리를 제가만들겠다고!! 글이라는 기사라는건 오해가 생길수도있겠다 라는 생각했지만 절대!

— 세용 (@MYNAME_KYong) December 4, 2019
Seyong said, "Were you surprised? Don't worry. As I said recently during my solo fan meeting! Though our contracts expired, the agency helped us, and [I said] that I would arrange a way for the five MYNAME members to unite in Korea!! I did think that articles could lead to misunderstandings, but we have definitely not disbanded, so don't worry!"
마이네임 해채 아니구요.
회사 계약만 끝난거에요.

— chae jin (@chae_jin1226) December 4, 2019
"MYNAME has not disbanded," Chaejin said. "Only our contracts with the agency have ended."
아침부터 놀라셨을 마이걸에게 죄송해요
회사와 계약이 끝난부분이 기사화 되었어야하는데 이상하게 해체내용처럼 나가버렸네요. 저희 마이네임은 계약기간이 만료되어 회사와 계약이 끝났을 뿐 팀은 해체가 아닙니다!

— 인수 (@k10208888) December 4, 2019
Insoo added, "To our MYGIRL who were shocked from early in the morning, I'm sorry. What should have been reported is that our contracts with the agency have ended, but strangely it was reported as if we had disbanded. MYNAME's contracts with the agency have expired, but we have not disbanded!"
For fans of the group, the news is positive as there is a future after all.
H2 Media said the members will be pursuing individual activities. The company said Gunwoo plans to continue in the music industry, while Seyong, JunQ, and Chaejin will be pursuing "other activities" including acting. Insoo will pursue a career in theatre and musicals.
We wish the members well in their individual activities, and we can't wait to see what MYNAME's future may bring!
—-Olivia Murray
Related Articles