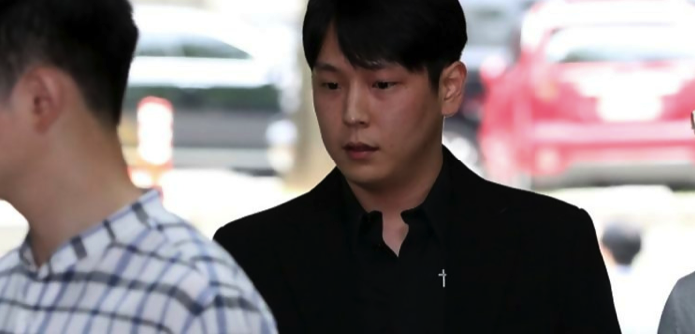 B.A.P's Kim Himchan appeared in court July 12, 2019 for a hearing regarding indecent acts by compulsion charges against him.
In 2018, Kim was accused of sexually assaulting/harassing* a woman in her twenties while on a vacation with friends. The woman reported the incident to police. At the time, Kim stated the feelings between the two were mutual. Both admit they were drinking.
Kim's legal team denied the allegations against the idol.
"There were feelings of interest between the two. It wasn't explicit consent, but there was implied consent, which is why it is not indecent act by compulsion," one of Kim's lawyers said. "It's clear that there were feelings of interest between them. We acknowledge the truth of the kissing and the touching of [the woman's] chest, but there was no other physical contact beyond that."
A second trial has been set for August 16, 2019. During the second trial, witness statements are expected.
*Different media sources switch between sexual harassment and sexual assault. In 2018, "harassment" was used, but since then, "assault" has been the operative term.
—-Olivia Murray
2 responses to "[UPDATE] Himchan Pleads Not Guilty at First Trial"
Related Articles