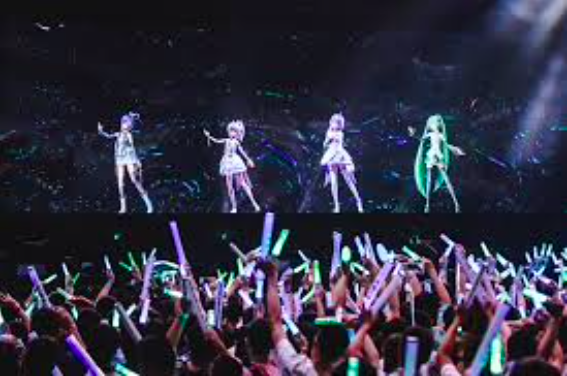 Though a rare term among a substantial number of fans of various music genres, the vocaloid culture was started back in the 1980's and has been in business alongside natural singing since then; although with miniature popularity. The singing synthesizing technology that enables full-fledged songs to be recorded by inputting melody and lyrics into a program. The resulting model presents enhanced vocals that challenge normal singing to the core. Although the culture has had its share of criticisms, just as any other new phenomenon, its appreciation has overtime increased with perspectives developing from the vocaloids "humanizing new technology's coldness" to "appealing human nostalgia and sentiments making technology surprisingly endearing while promoting creative expression avenues".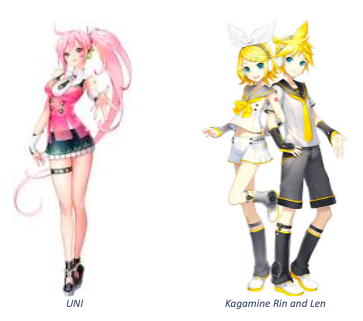 Vocaloids were invented in Japan in 2000 by a collaboration of Japan's Yamaha Corporation and Pompeu Fabra University. The complex culture quickly gained fame owing to the created virtual idols dealing with music, video games and Anime characters. Consequentially, the vocaloids fashioned the Japan wave taking the better part of its entertainment's eminence spot with Hatsune Miku; a pioneer project, being the country's most popular vocaloid. Hatsune; a global phenomenon, is a mascot that anthropomorphizes the vocaloid technology to give it a human appearance thus facilitating its personal connections to the vocaloid program. At her concerts, Hatsune's holographic singing and dancing image is projected across the stage and sometimes accompanied by a live band to overpower her virtual being making her more real.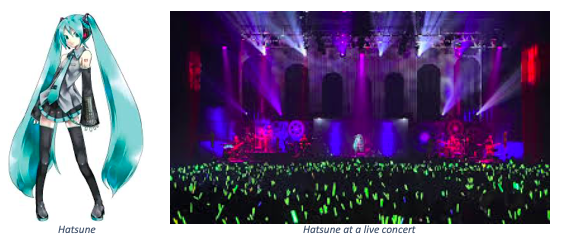 In Korea, the use of vocaloids are not as popular and predominant as in its neighboring Asian country Japan. Korea has however, adopted the technology and has further improvised it ensuring that the synthesized human singing voices are of high quality and diverse ranges including in tone and timbre facets. Some of the most celebrated Korean vocaloids include SeeU and UNI, who have even been featured in cover songs of popular K-Pop artists' songs. Recently, the four female LOL characters virtual K-Pop group K/DA was debuted at the 2018 League of Legends World Champion. With the individual characters stemming from prominent girls groups, such as (G)-Idle's Soyeon, the virtual K-pop group has released hit tracks including "Pop/stars" which charted at number one on iTunes K-pop chart and World Digital Song Sales Billboard chart. The virtual group has joined the league of iconic K-Pop groups, including BTS and Blackpink, known for producing hit songs that always top the charts. Just as Japan and other vocaloid manufacturing countries, Korea has updated the singing synthesizer technology to consider detailed vocal articulation and nuances, multiplicity of languages, techniques applied in actual singing among others.

The software gives users the power to fashion vocaloid tracks using laptops and manipulate virtual idols into performing songs according to their preferred styles with personal touches. The availability of a wide distribution infrastructure; including online social spaces, has further promoted vocaloid popularity by enabling even amateur music producers to showcase their creativity and share their skills with fans. The rapidly increasing global popularity of vocaloids, especially with the progression in technology, signifies the singing synthesizer's intensifying crucial role in the entertainment industry.
—-P. Earlkh
#Vocaloid #Japanese #vocaloidsinging #vocaloidcostumes #musicproducers #vocaloidfans #synthesizing #virtualidols #anime #videogames #synthesizer #vocaloidfashion #HatsuneMiku #SeeU #JPOP #YamahaCorporation # PompeuFabraUniversity
Related Articles