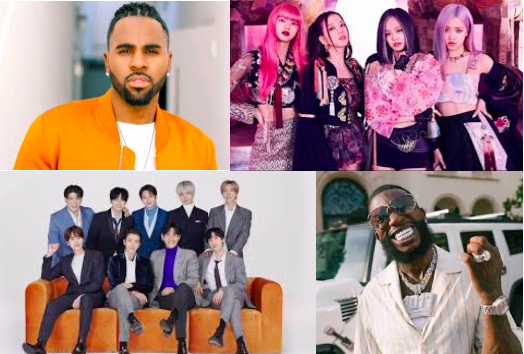 Initially, K-Pop was a culture and practice associated with solely Korean artists. However, with globalization, the world has become a village where talent is appreciated everywhere regardless of its culture, race or country of origin. The K-Pop industry has also changed with time and has spread its wing beyond South Korea to Asia and the world at large. Consequentially, we have witnessed numerous collaborations between K-Pop artists; solo or groups, teaming up with international artists to create enchanting masterpieces that overpower any existing differences. The collaborations have promoted global oneness as the resulting art piece triggers us to overlook our diversities. Below are some of the most iconic collaborations between K-Pop and international artists.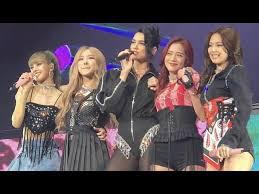 1. Blackpink ft. Dua Lipa (Kiss And Make Up)
The eminent girl group's uniqueness, skills and fortitude has merited them the spread of fame beyond Asia. Known for their diverse member-unique vocals that are harmoniously blended into a remarkable synthesis, the band has won the hearts of many including international artists who have had a chance to work with them. Amongst its collaborations with non K-Pop international artists, Blackpink's teamwork with Dua Lipa was their best. The parties did Dua Lipa's original track "Kiss and Make up"; a song Dua had composed a year before and was waiting for the perfect partner before meeting Blackpink in Seoul and requesting a collaboration. The rhythmic track was released in 2018 and received considerable credit and praise from fans.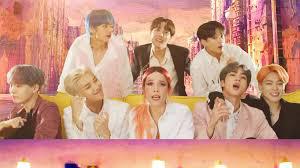 2. BTS ft. Halsey (Boy With Luv)
BTS continuously upgraded its unmatchable prestige both in the K-Pop and global entertainment industry. Apart from being the kings of K-Pop, the group has yet again scooped the credit to be deemed as the K-Pop group with the most collaborations, especially internationally. One of their most accredited international collaborations is with Halsey for the "Boy With Luv" track. The hit smashed charts becoming the groups's fourth track to chart at top 10 on 2019's Billboard's Hot 100. The song's video further received over 70 billion views in 24 hours upon its debut on YouTube.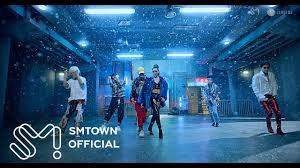 3. Super Junior ft. Leslie Grace (Lo Siento)
Renown as "King of Hallyu" for their immense contributions in the Korean Wave, the veteran boy band has over time proved its worthiness of the title. The band went a notch higher by successfully engaging in and offering the fans a Latino and K-Pop style fusion in the trilingual hit single, "Lo Siento". For this single, Super Junior collaborated with Leslie Grace to once more be pioneers of diversity in the K-Pop industry through the Latin flavored bilingual song in Española, English and Korean. Coupled up with enchanting choreography, the track is an endless source of enthusiasm.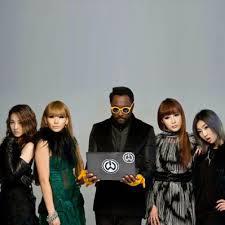 4. 2NE1 ft. will.i.am (Take The World On)
The eminent will.i.am is a household name in the international music arena and The Black Eyed Peas' front man. The iconic 2NE1, a pioneer group which has defied the odds and maintained their soaring eminence in the K-Pop industry, teamed up with will.i.am for the "Take The World On" single. The two parties are said to have a solid relationship with will.i.am who is rumored to have closely worked with 2NE1 during the girl band's western domination trials back in 2010. Will.i.am acknowledged that KPOP culture has transcended language, racial and regional barriers and further dubbed 2NE1 as the K-Pop pioneers; and CL as well with Blackpink being the successors.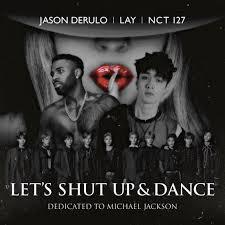 5. NCT 127 ft. Lay and Jason Derulo (Let's Shut Up And Dance)
This single is among the most danced to tunes in the K-Pop and international music industry. The rhythmic hit was an accomplishment from a multicultural collaboration of Lay (Chinese EXO member), NCT 127 (international K-Pop band with Canadian, USA, Japanese, Chinese and South Korean members) and Jason Derulo (American-Haitian). The "Let's Shut Up And Dance" single soared high upon its debut owing to its undeniable dancing beats and flawless choreography from the collaborators; who are globally accredited dancers. The song which pays respect to Michael Jackson seeks to promote global oneness and "stopping hate" by fusing talents from different parts of the world into an explosion of perfection.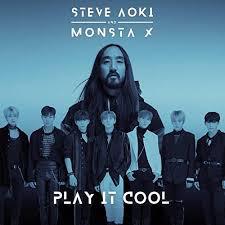 6. Monsta X ft. DJ Steve Aoki (Play It Cool)
DJ Steve Aoki is a well-known brand in the K-Pop music industry owing to his various mindboggling collaborations. However, the international artist's collaboration with Monsta X to create the Korean version of "Play It Cool" was astounding. The incredibly blended Korean lyrics and rhythm leaves the fans no option but to lose their cool and sing along. The beats disrupts one's calmness resulting in an ensued dancing to tempo and unmatchable chorographical movements bestowed upon in the visuals.

7. Key ft. Years and Years (If You're Over Me)
Key, a member of the veteran SHINee boy band, has over the years showcased his overly skilled vocals within the group and with other artists. The K-Pop legend teamed up with the British Years and Years; then a triplet but dissolved in 2021, leaving Olly as a solo artist, known for their LGBTQ+ rights promotion, to offer the fans the "If You're Over Me" track. The hit single, released back in 2018, was a remix to Years and Years' original piece. Key flaunts his bilingual abilities in his English and Korean lyrical parts of the track.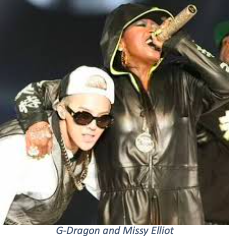 8. G-Dragon ft. Missy Elliot (Niliria)
BIGBANG's eminent member G-Dragon further amped his fan base through a collaboration with the legendary queen of hip-hop Missy Elliot. Despite their cultural differences, the fusion of the two highly talented rappers birthed an irresistible piece of art titled Niliria (늴리리아). The duo have even perfumed together at a Los Angeles's K-Pop festival, KCON.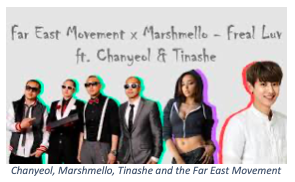 9. Chanyeol ft. Marshmello, Tinashe and Far East Movement (Freal Luv)
The gifted EXO member, Chanyeol, is reputable for overcoming cross cultural boundaries through his talents. Once again, the K-Pop personage outdid himself through a collaboration with Marshmello, Tinashe and Far East Movement that resulted in the hit single "Freal Luv". Other than showing off his rapping skills, a specialty aside from his smooth singing, Chanyeol contributed towards composing the track making him a diversely talented idol. The song gained a substantial following and countless views on YouTube.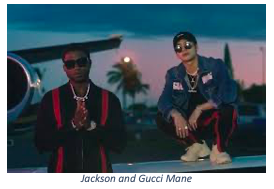 10. Jackson ft. Gucci Mane (Different Game)
Gucci Mane has made himself a trademark and is credited among the world's best rappers. GOT7's Jackson has also made a statement as an iconic rapper in the K-Pop industry and has further spread his aptitude's fame beyond Asia through various international collaborations, including with Gucci Mane. The duo collaborated to create an illustrious single, "Different Game", which majorly pays homage to Jackson's Chinese roots. The multicultural hit brings out the duo's quality rapping game blended in a captivating twist of words into an eminent masterpiece.
—-P. Earlkh
Related Articles