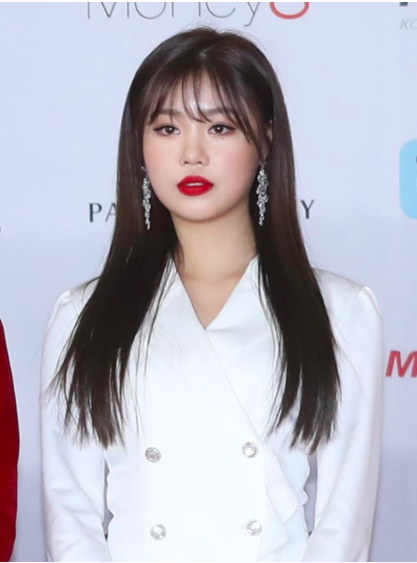 K-pop girl group (G)I-dle member Soo-jin announced to leave the group on Saturday over numerous allegations that she bullied classmates when she was in middle school. Several people have come up to accuse the 25-year-old K-pop girl grouper of bullying her schoolmates – both physically and verbally when they attended the same middle school,
Cube Entertainment, Seo Soo-jin and (G)I-dle's management company, have previously denied all bullying allegations and filed a lawsuit against the accusers, since the allegations first emerged in February. Since March, the K-pop singer has kept a low profile.
One of her accusers is Korean actress Seo Shin-ae, who was featured in various TV and movies including "High Kick Through the Roof," "Incarnation of Money," "The Queen's Classroom" and others. She claimed that she was bullied by Soo-jin for two years, while the singer denied by saying that she has never even spoken a word to her.
Cube Entertainment announced over the weekend that the girl group would continue as a five-member act after the departure of Soo-jin by stating, "Our agency decided that Soojin will leave the team as of today. (G)I-DLE will continue its activities with the remaining five members."
After this announcement, hashtags like "(G)I-dle is six" trended on social media by infuriated fans in support of their idol.
Some extreme fans of the singer even went as far as to bombard Seo Shin-ae's YouTube account with negative comments, threats and blamed the actress for Soo-jin's departure and for ruining her career/dream.
Others commenters who felt that Soo-jin's departure from the group was justified, responded to the K-pop star's supporters and sent Shin-ae supportive messages and words of encouragement.
The recent rise of "school bullying accusations" in the Korean entertainment scene has become a controversial topic, mostly because there are not many ways to prove who is telling the truth.
Some raise the question whether it is really ethical to make someone pay for the acts they committed years, at times, decades prior – while some say that the bullies should receive punishment since the victims go through trauma that affects them for years, if not for life.
Soo-jin's accusers claimed that because they were severely traumatised, it deeply affected their admission to high school and later on in life.
(G)I-dle, who made their debut in 2018 with the single "Latata" from their first extended play "I Am", consists of five members: Miyeon, Minnie, Soyeon, Yuqi, and Shuhua.
– J.Chung.
Related Articles