K-dramas are known for their diversely peculiar titles aimed at interesting viewers. Numerical titling has over the years gained prominence in the entertainment industry as it creates a sense of inquisitiveness that eventually earns it an audience and eventually a massive following. The Korean entertainment industry has also engaged this technique through various K-dramas including 5th Republic, 4 Legendary Witches, 365: Repeat The Year, 12 Years Promise and 12 Signs Of Love among others. Amongst these K-dramas, few have gained massive reception owing to their intriguing plots and off the charts acting skills. Below are some of the distinguished K-dramas starting with numerical figures.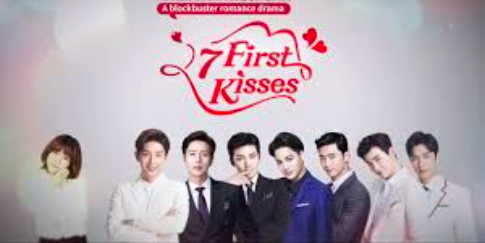 1. 7 First Kisses
The dramatic soap opera and thriller is an enchanting drama that has viewers asking for more. The engaging plot involves Min Soo Jin (Lee Cho Hee); a Lotto duty free store employee who has never had a boyfriend, in her wish-execution endeavors. On a fine day, the goddess Choi Ji Woo satisfies Soo Jin's desire and grants her romance wish though in an overflowing manner of seven incredibly charming young men. The dilemma hits home as she is supposed to choose only one from this parade of heavenly gifts to receive her first kiss. The 7 men who are every K-drama addict's wildest dream include Lee Joon Gi (religious tech tycoon), Park Hae Jin (serious romantic boss), Ji Chang Wook (sexy secret agent), Kai (adorable younger friend), Ok Taec Yeon (innocent chaebol successor), Lee Jong Suk (adored K-Pop celebrity) and the legendary Lee Min Ho (free-spirited travel blogger). Soo Jin's encounters and engagements with the seven charming gentlemen keeps the audience at bay brewing diverse emotions in viewers based on their varied preferential first kiss candidate for Soo Jin. The quest to know Soo Jin's ultimate choice for a first kiss suitor, if any, and her overall fate keeps the viewers glued to a point of addiction.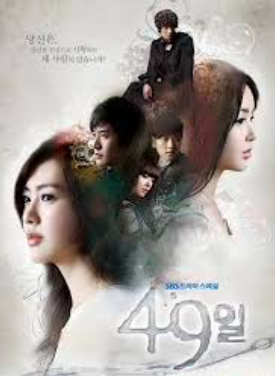 2. 49 Days
The majorly melodramatic themed story is a must watch with a mindboggling plot whose fascination is maintained to the very last scene. Overall, it depicts the heartaches of discovering the betrayal of those expected to be one's rock and core of being. Ji Hyun (Nam Gyu Ri) is a pampered optimistic and kind-hearted girl; Kang Min Ho (Bae Soo Bin)'s soon to be bride, who values her friendship. Song Yi Kyung (Lee Yo Won) is a miserable regular night-shift worker whose chronic depression overhauls most of her free daytime with suicidal thoughts that root mainly from the tragic loss of her boyfriend. The duo's fates cross as Yi Kyung finally tries omitting suicide through incoming traffic only to cause Ji Hyun's fatal accident which leaves her body in a comatose state. After a series of ensuing events, Ji Hyun's lingering spirit finds homage in Yi Kyung's body; her residence until she finishes the quest of gathering three teardrops shed on pure love basis for the reward of regaining her body and living state. The dilemma then starts to unravel even as Ji Hyun grows as a character and the revelations of her special connection with Yi Kyung gets untangled. The ensuing proceedings leading to gathering the teardrops are excruciatingly tearful and brews mixed emotions of rage, hope, happiness and anxiety as the viewer relates to the casts' diversely emotion crammed experiences.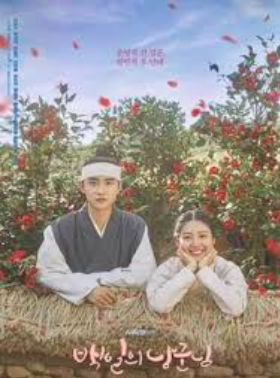 3. 100 Days My Prince
This historical romantic comedy comprises of a uniquely intriguing plot that purses love and fate through impossibly challenging series of encounters. A greed for power brews a kingdom overthrow engagement that results in a massacre of nobilities, including the compassionate Yoon Yi Seo (Nam Ji Hyun)'s father who is the general and king's right hand man. Lee Yul (Do Kyung Soo) is the conspirator and new king's son whose prior rude specialty had been changed after encounters with Yi Seo, whom he is head over heels for. The overthrow instance separates the two as Lee Yul is left in the palace and made the crown prince; a position he loathes, as Yi Seo runs for her life. Ensuing encounters, including Lee's forced marriage to a girl who is impregnated by another man, take place and Lee finds himself as Yi Seo's betrothed husband; though in a state of amnesia. The depth of hidden identities and lies for survival in this drama are off the charts with ingrained encounters wreaking havoc in the viewers' emotions. The inquisitiveness to know of ensuing encounters, especially Yi Seo's and Lee's fate given the dominating circumstances, in each scenery prompts the viewers' addiction to the intricately intertwined engagements in the drama.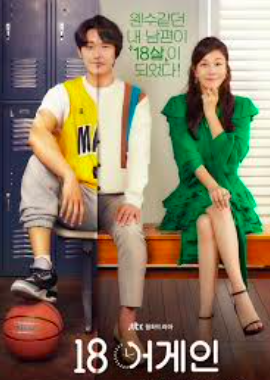 4. 18 Again
Under the coming of age and fantasy genre, this comedy-crammed drama does trigger the reconsideration of one's decision-oriented future impact. The plot starts off with a happy setting of Jung Da Jung (Kim Ha Neul) and Hong Dae Young (Yoon Sang Hyun) with their fraternal twins, Hong Shi Woo (Ryeoun) and Hong Shi Ah (Roh Jeong Eui). Following incidences, including his relocation to Busan after his current position is taken by the manager's nephew and Dae Young's file for divorce, culminate into Da Jung's 37 year old crumbled life. In a bid to restore his broken family; which he has sacrificed a lot for, including his basketball career, Da Jung is left with nothing else but wishes. The heavens grant his wish and his body morphs back into his 18 year old self, giving him a chance to change his current predicament. A series of comical events ensue as he shows up in his family's life as an 18 year old Goo Woo Young (Lee Do Hyun) who goes to the same school as the twins. The encounters reveal shocking and unbearable truths that have a bearing on his mindset with each engagement having an overall effect on the fate of his 37 year old self. The plot's fascinating trail of dumb folding realizations keeps the viewers hooked in a bid to fathom the family's final indefinite fate.
—-P. Earlkh
#kdrama #18Again #49Days #100DaysMyPrince #historicaldrama #melodrama #7FirstKisses #Lotte #tvshow #tvdramafan #LeeChoHee # NamGyuRi #LeeMinHo #YoonSangHyun
Related Articles