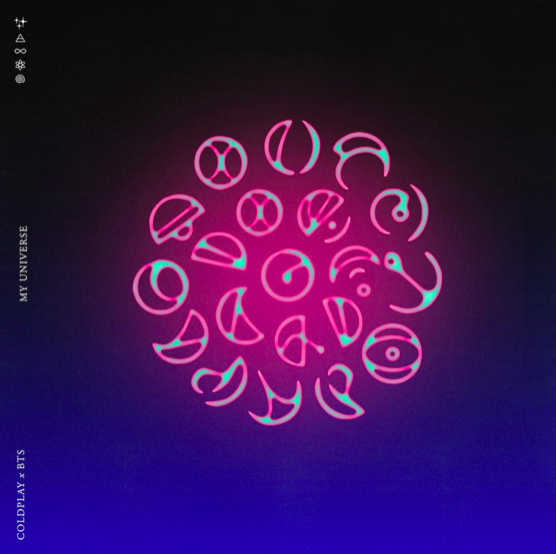 British rock band Coldplay and BTS joined forces to release "My Universe," from Coldplay's forthcoming studio album "Music of the Spheres", which kept many anticipating since an 18-second TikTok video of Coldplay's Chris Martin harmonizing the chorus with BTS members was revealed to the world.
While at the U.N. General Assembly in New York this week, K-pop super group BTS met up with the Coldplay members in New York just before the release of their collaboration "My Universe."
The two bands had posted a photo to themselves via Twitter on Thursday, with all 11 members. Coldplay's vocalist Chris Martin, bassist Guy Berryman, Jonny Buckland and Will Champion are seen wearing modified "hanbok," gifted to them from BTS.
Chris Martin also handed BTS member Jin his one-of-a-kind guitar with a watercolor smoke effect and signed it to " Jin Worldwide Handsome" along with his autograph.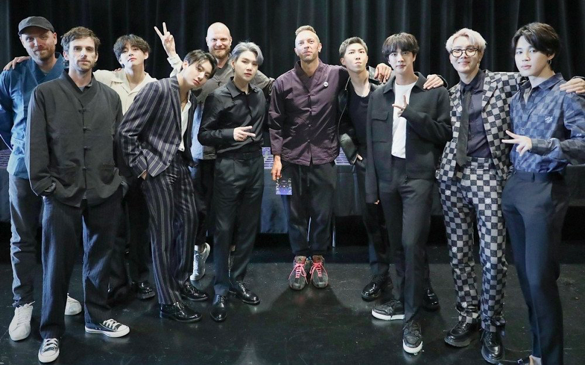 BTS and Coldplay (Coldplay's official Instagram account)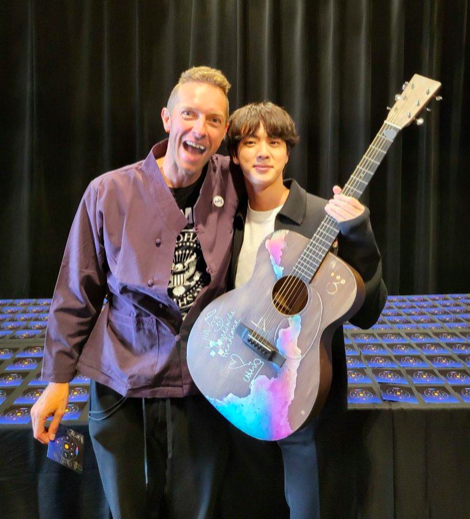 "My Universe" was co-written in both English and Korean by both groups and Swedish hitmaker Max Martin – its lyrics celebrate life's small wonders, the universe is a metaphor for a relationship where both parties overcome barriers despite the differences they may face "because we come from different sides," then adding, "I just want to put you first."
Coldplay's frontman Chris Martin expressed the collaboration as a "joy" saying, "I love them, and we love them, and it's been such a joy. It's something you could look at so cynically, and we have at times, but anytime there's actual communication or music between us, it just feels so good. So, I unabashedly and unashamedly feel really grateful for the song, grateful for the person that inspired the song, and grateful for the people we sing it with."
Parlophone Records, the British rock band's label, announced, "And we can tell Coldplayers and the Army are as excited as we are! Here are some #MYUNIVERSE dates for your diary," calling out to each band's fandoms and listing some dates to be noted.
The two groups excited their fans even more by announcing plans to release a documentary about their latest single under the title "Inside My Universe", which is set to drop on September 26. "Supernova7 mix" and acoustic version of the track will follow release the day after, along with a video for the song.
As soon as Coldplay & BTS' "My Universe" was released, it reached the #1 position on the all-genre US iTunes song sales chart, as well as topping the iTunes charts in 93 countries, and counting.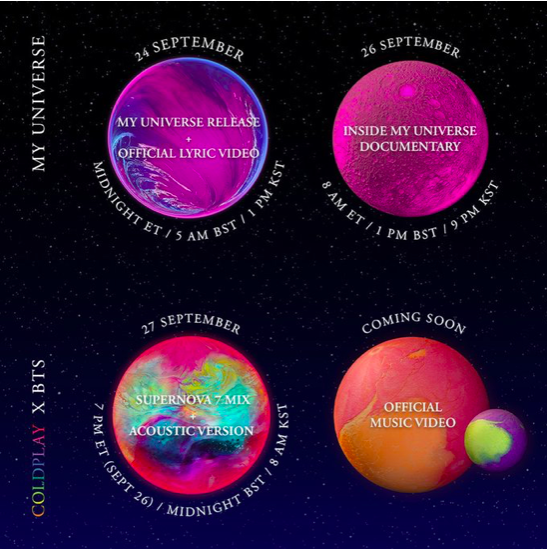 -J.Chung.
#Coldplay #BTS #MyUniverse #British #Korean #collaboration #newsong #kpop #popsong #kpopmusic #kcrush #kcrushamerica #ParlophoneRecords #Itunes #musiccharts #MaxMartin #ChrisMartin #koreanboyband
Related Articles