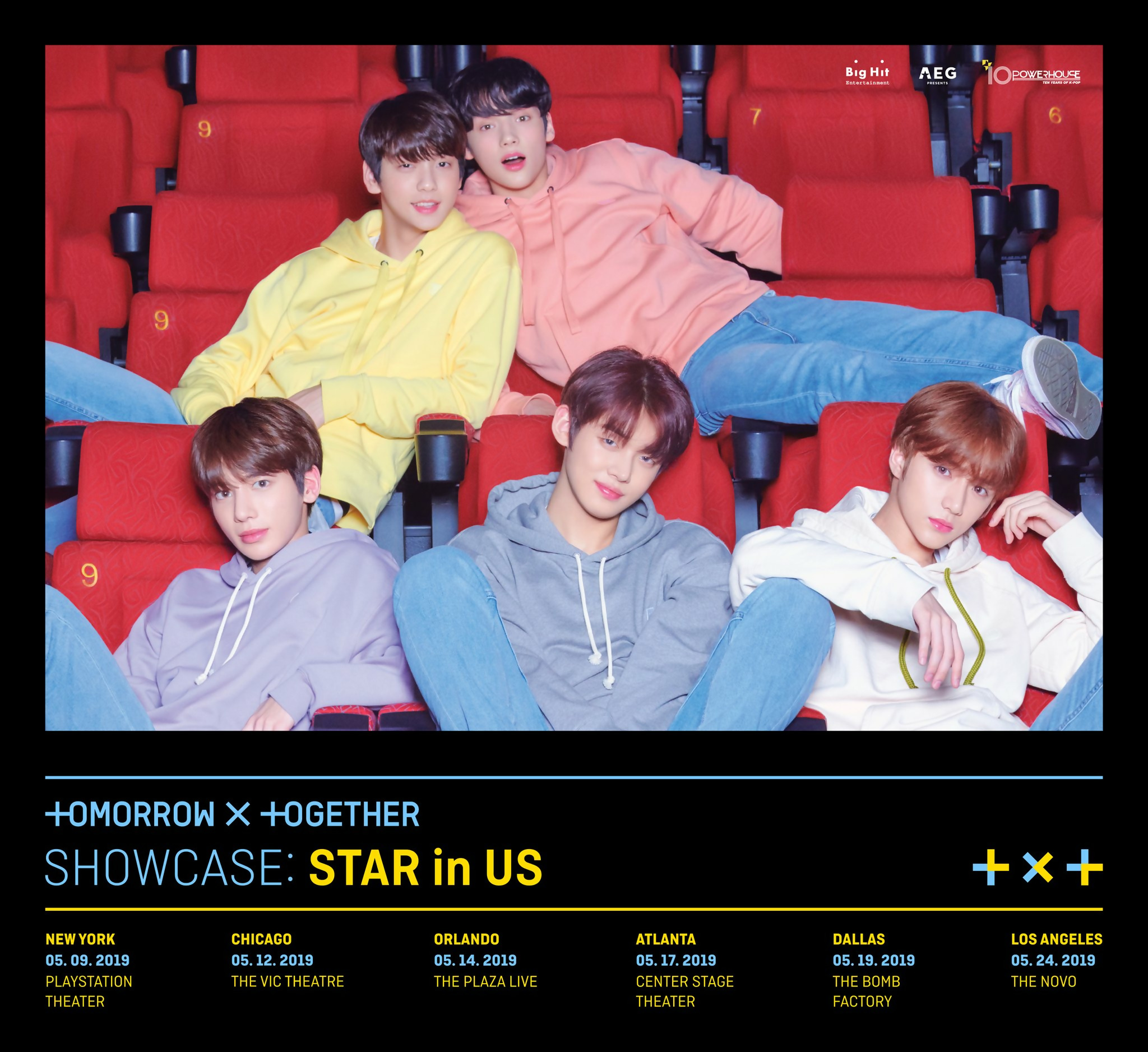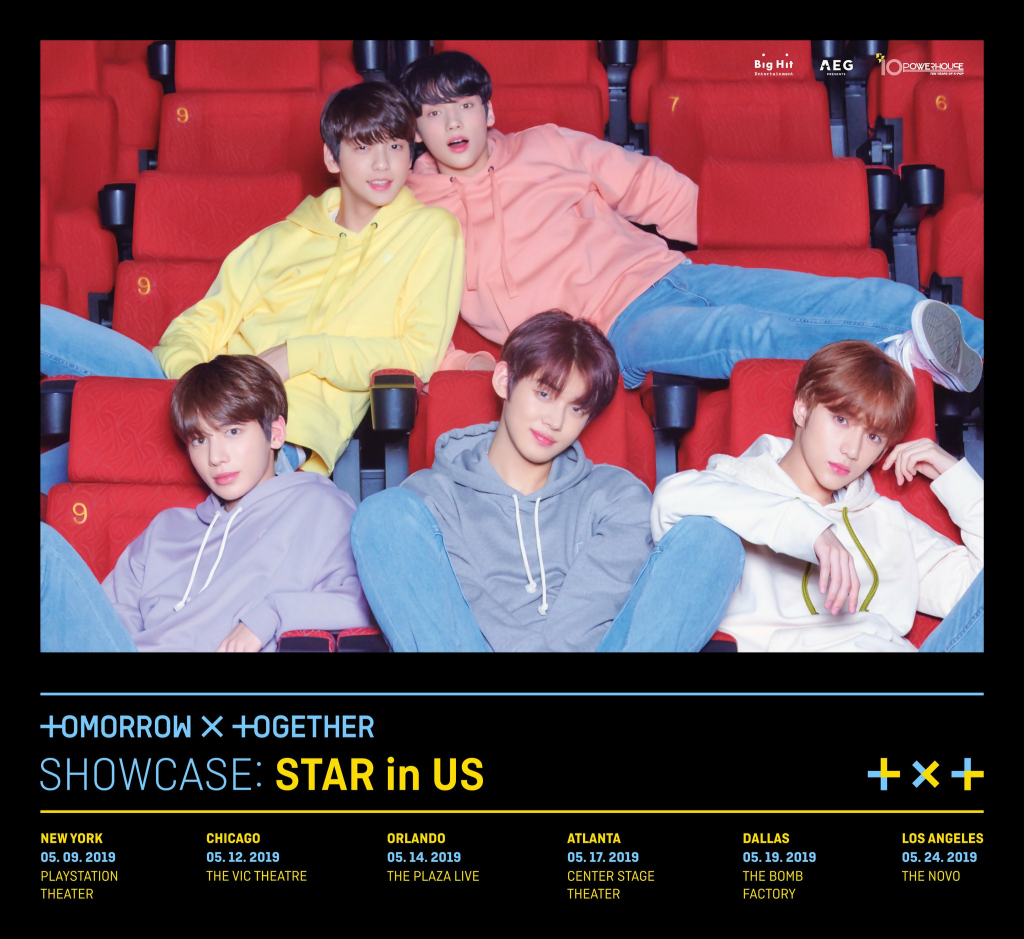 Big Hit Entertainment, which is home to BTS, announced that their rookie group, TXT (TOMORROW x TOGETHER), will be holding their debut showcase tour in the United States.
Powerhouse Live will be hosting the event.
TXT debuted March 4, 2019 with the song "Crown" and their EP The Dream Chapter: Star. Plans for TXT's debut were in-place starting in 2017, while confirmation of their debut was announced in November 2018. On January 10, 2019, the group was announced, and member introductions began soon after.
The group, which is now over a month old, already has an impressive résumé as they are the fastest K-Pop group to appear on Billboard charts, and they hold the highest-charting debut album by any male K-pop group with The Dream Chapter peaked at 140 on the Billboard 200 Chart. They also debuted at number one on Billboard's Emerging Artists, World Albums, and World Digital Song Sales charts. Domestically, they peaked at number one on the Gaon Charts. Elsewhere in the world, TXT's debut album peaked at number three on Japan's Oricon Music Chart. In addition to "Crown," their songs "Blue Orangeade," "Cat & Dog," and "Our Summer" also charted on the Billboard chart.
Armed with their accolades, TXT will now embark on their six-city, Star in the U.S debut showcase tour. The tour will offer Big Hit Entertainment fans a chance another one of their groups. Unfortunately, some of the dates in some of the cities come right after BTS' shows (BTS will be in Chicago May 11, while TXT will be in Chicago May 12, for example), which may cause some issues for fans. If you have a chance to see them, check them out at the following cities!
| | | | |
| --- | --- | --- | --- |
| May 9, 2019 | New York, NY | Playstation Theater | 8pm Local Time |
| May 12, 2019 | Chicago, IL | The Vic Theatre | 8pm Local Time |
| May 14, 2019 | Orlando, FL | The Plaza Live | 8pm Local Time |
| May 17, 2019 | Atlanta, GA | Center Stage Theater | 8pm Local Time |
| May 19, 2019 | Dallas, TX | The Bomb Factory | 8pm Local Time |
| May 24, 2019 | Los Angeles, CA | The Novo | 8pm Local Time |
Tickets go on-sale April 19, 2019 at 4pm local time for all venues. Watch our Facebook page for ticket information!
— Olivia Murray
7 responses to "TXT to Hold Debut Showcase in U.S"
Related Articles