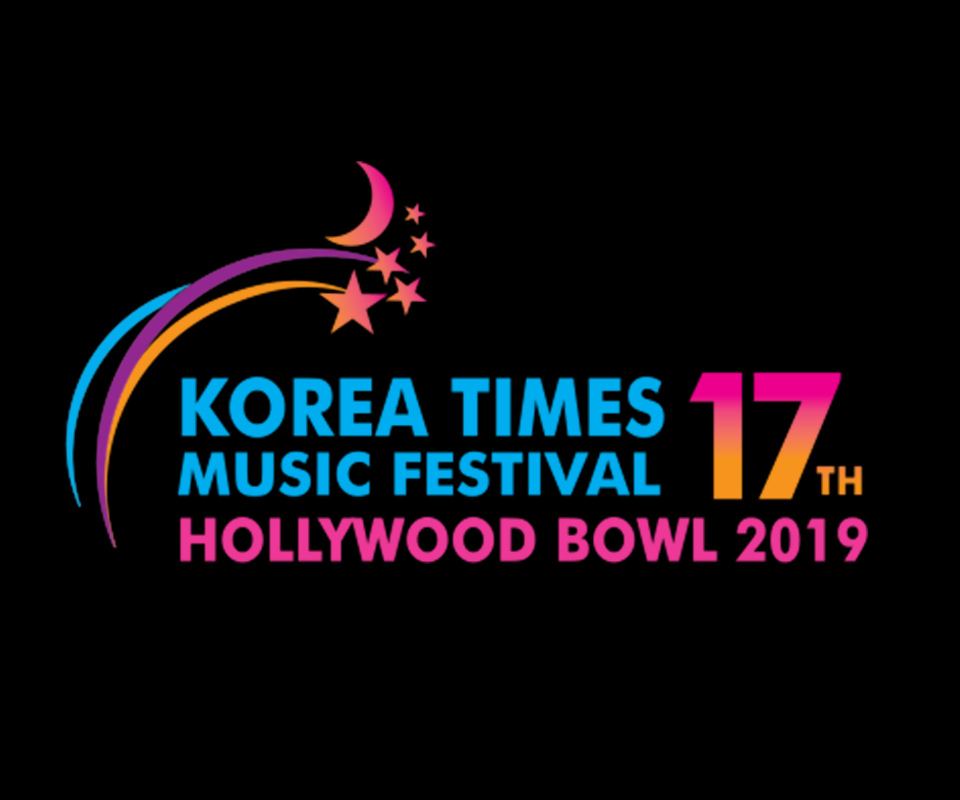 The 17th Korea Times Music Festival is fast-approaching, and this year's festival has a fantastic lineup in-store for fans!
The Korea Times Music Festival is one of the United States' most-successful Korean festivals as The Korea Times and its broadcast partners in South Korea bring several artists over the reflect many different generations. In addition to some of today's hot and up-and-coming K-Pop groups, singers familiar to more mature generations also come over for this yearly family-friendly event.
This year's festival will be held Saturday April 27, 2019 at the Hollywood Bowl in Los Angeles, California. The festival begins at 6pm local time.
If you're lucky to attend this year's event, you'll be treated to the following performers:
Taemin (SHINee)
Super Junior
Lovelyz
Eun Ji (APINK)
Kim Beom-su
Choi Jin-hee
Kim Yeong-cheol
Tae Jin-ah
DJ DOC
Yuk Joong-wan
Ha Sung-woon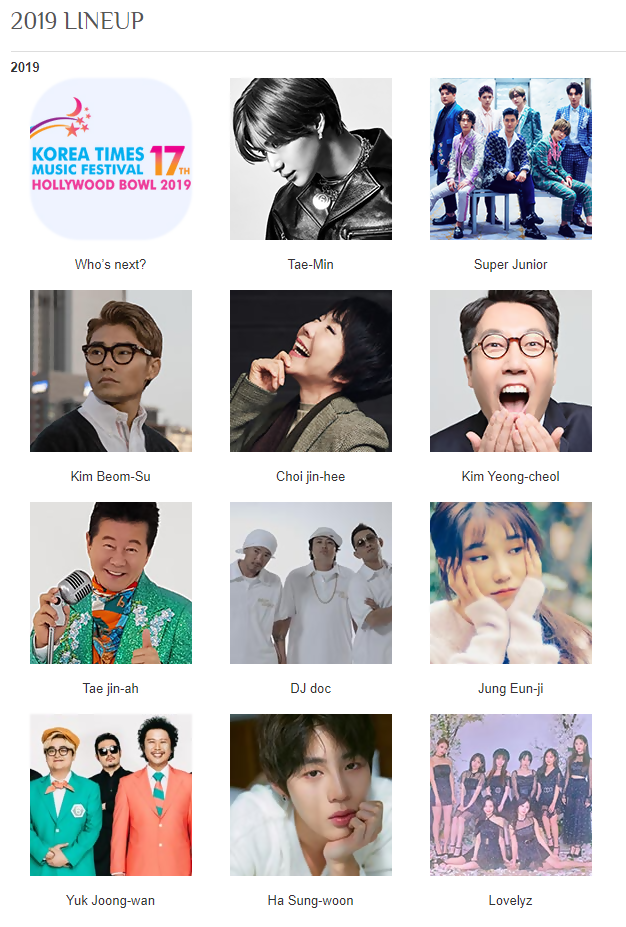 Tickets are available on the Korean Times Music Festival website. Tickets range in price from $30-$300. More information can also be found on the festival's Facebook page. Check out the promos for the event on the festival's official YouTube page or the playlist below!
— Olivia Murray
1 response to "17th Korea Times Music Festival April 27, 2019"
Related Articles