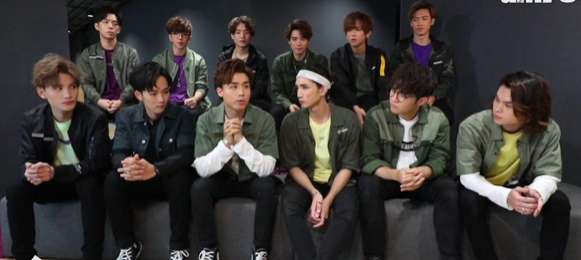 A night of fun and music at Hong Kong Coliseum ended tragically as a giant video screen fell and struck performers performing alongside Cantopop male idol group MIRROR's concert Thursday. The incident was captured on video.*
While MIRROR and their backup dancers performed, the massive moving screen broke free from the ceiling and plunged onto the stage as frightened onlookers watched. While the screen didn't hit any MIRROR members, it did fall on a dancer and another performer. Others rushed to their aid following the screen collapse.
Patrons described the venue as chaotic with fans fainting, crying, and screaming. Some concertgoers were treated for shock at the venue.
"[Concertgoers] were happy to watch the performance, but everyone left with an angry, heavy, sad and worried mood. Now we just hope the victims are safe," said customer service representative Kevin Tang.
Concert organizers stopped the show and asked fans to leave the venue.
John Lee, Hong Kong's chief executive, said, "I am shocked. I express sympathy to those who were injured and hope that they would recover soon."
Reports indicate that only two performers were injured, while others initially stated five performers were injured. It is confirmed two performers, Chang Tsz-fung and Mo Lee Kai-yin, were hospitalized, with Lee having severe injuries since the screen crashed into his neck. While he is speaking to authorities, Lee may be paralyzed from the neck down depending on his recovery. Lee remains hospitalized while Chang was discharged Friday afternoon.
Future events have been canceled at the venue while a comprehensive investigation into why the screen cables failed. Human error is one of the causes being investigated. The remaining screens are also expected to be removed once it's determined how they could be removed "safely."
"The involvement of high-level [officials], to ensure matters will be given attention and dealt with appropriately, is also important," John Lee said.
"We will embark on a very detailed investigation with support of relevant departments and some professionals to make sure we delve deep into the cause of the incident," Culture Secretary Kevin Yeung Yun-Hung said. "It is our responsibility and determination to ensure a similar incident will not happen again."
"I have contacted the Secretary for Culture, Sports and Tourism, and instructed the Leisure and Cultural Services Department, together with relevant departments, to comprehensively investigate the incident and review the safety requirements of similar performance activities in order to protect the safety of performers, working staff and members of the public," John Lee said.
Makerville, the concert organizer, apologized to fans and canceled the rest of the eight shows MIRROR was set to perform at Hong Kong Coliseum.
This isn't the first accident to occur during MIRROR's run at the Hong Kong Coliseum. On Monday July 25, 2022, member Frankie Chan stepped off the stage and fell three feet. He was not severely injured.
Following Thursday's incident, the Hong Kong Red Cross set up a counseling hotline to help those who witnessed the accident. Hong Kong's Hospital Authority also urged the public to also reach out to its mental health hotline if needed.
"Members of the public are advised to avoid watching relevant video clips and should also be cautious about their exposure to the information related to the incident," Karen Tam, the Hospital Authority's senior clinical psychologist, said in a statement. "They should always be aware of their emotions and maintain regular life. When necessary, they should talk to people they trust."
MIRROR rose to prominence in Hong Kong during the height of the Covid-19 pandemic. Group members were selected via ViuTV's talent show King Maker in 2018. MIRROR is one of the biggest groups and most recognizable groups in Hong Kong and in the Cantopop sphere, often appearing in different advertisements and as ambassadors for different brands. MIRROR is often credited with revitalizing Cantopop in Hong Kong. The released their new song, "We Are," on July 22, 2022.
*Given the sensitive nature of the accident, Kcrush has selected to not share the video directly. However, it can be viewed by clicking on the highlighted text. Viewer discretion's advised.
—-Olivia Murray
Related Articles