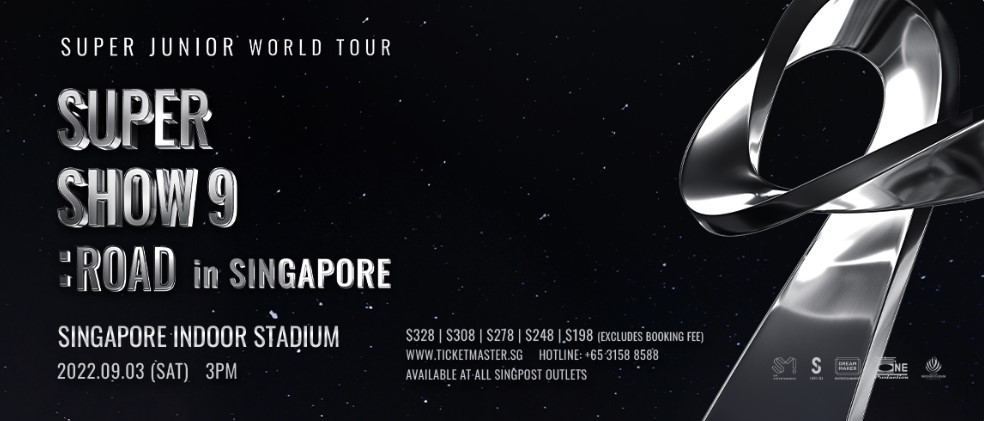 SUPER JUNIOR, the legendary K-Pop idol group are returning to Singapore Indoor Stadium September 3, 2022, with their 9th concert tour, SUPER JUNIOR WORLD TOUR – SUPER SHOW 9 : ROAD.
SUPER JUNIOR, because of their international recognition and prominent contributions in the Korean wave are known as the "King of Hallyu Wave.".  One of the longest running groups in K-Pop, SUPER JUNIOR has shown different facets in their career to stay active in the industry, and their musical style has varied from album to album. SUPER JUNIOR is well known for their successes and popularity as all-rounded entertainers, with their members branching out into hosting, presenting, and acting over the years.
Tickets for SUPER JUNIOR WORLD TOUR – SUPER SHOW 9 : ROAD IN SINGAPORE start from $198 went on sale, August 13, 2022, from 4:00 p.m. onwards via Ticketmaster's ticketing channels. Visit ONE Production Facebook page for more information about the concert.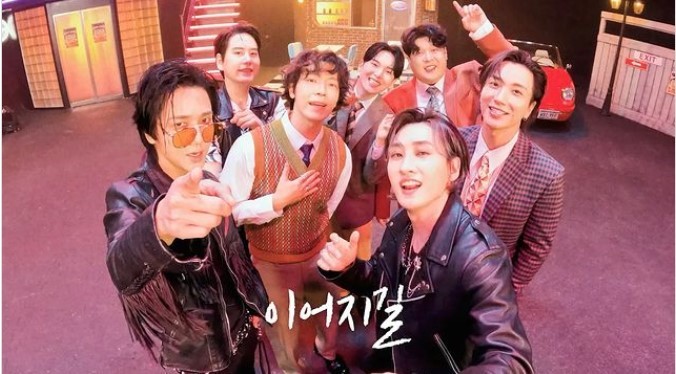 Concert Details
SUPER JUNIOR WORLD TOUR – SUPER SHOW 9 : ROAD IN SINGAPORE
Date: 3 September 2022
Time: 15:00
Venue: Singapore Indoor Stadium
Address: 2 Stadium Walk, Singapore 397691
Ticketing Information
Price: CAT 1 SEATED: $328 | CAT 2 STANDING: $308 | CAT 3: $308 | CAT 4: $278 | CAT 5: $248 | CAT 6: $198 | CAT 7: $308 (Restricted View) | CAT 8: $198 (Restricted View)
Ticketing Channels:
Online: www.ticketmaster.sg
Hotline: +65 3158 8588
Available at all SingPost outlets
Related Articles