TWICE is no stranger to big pop hits and this album has plenty. Some songs give a vintage 80s vibe, and others stay true to the modern TWICE sound. Let's dive into the best and worst.
SCIENTIST: 7/10
"SCIENTIST" is a soft opening to this album and provides a smooth introduction. With a steady beat, classic TWICE vibes, and a catchy tune, this is bound to get stuck in my head. I love the simple chorus line: "Love ain't a science, don't need no license." This song reminds me of a track that would end up on a fun K-drama's OST.
MOONLIGHT: 6/10
This song's instrumental gives off island vibes. There is a strong beat in this song as well, and almost an 80s feel. The all-English song is a fun track. "Winter can melt inside your hands" is probably my favorite line, which is in the second verse.
ICON: 9/10
"ICON" is one I will be blasting in my car and singing the chorus at the top of my lungs. Bopping to "Damn, I got it! I'm iconic!" is such a confidence booster. There are some great vocals displayed in this song too.
CRUEL: 8/10
"CRUEL" is another bop, and some orchestral instruments in certain parts of the song give it a full sound. The airy vocals and strong bass is on full display. "CRUEL" reminds me of some 70s tracks, and for some reason makes me think it could be played in a casino or on the James Bond OST.
REAL YOU: 6/10
Another upbeat song, TWICE has not disappointed with songs that invoke retro instrumental patterns but also incorporate their sound. "REAL YOU" falls perfectly into this category. Although, at this point in the album, the song is overshadowed by some stronger contenders that have the same feel and it just doesn't stand out.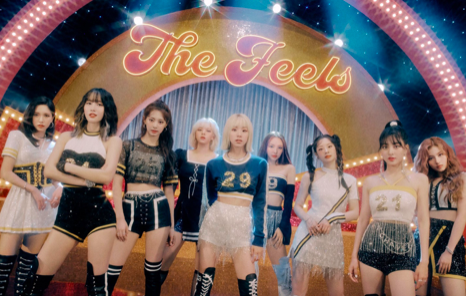 F.I.L.A (Fall In Love Again): 5/10
The song starts with strings, choir, and a similar beat. For me, "F.I.L.A" like "REAL YOU" fell between the cracks. It wasn't unique enough in melody or instrumentals to make me want to remember it.
LAST WALTZ: 7/10
"LAST WALTZ" has some darker elements compared to the other songs on the album. This also showcases some of TWICE's rap as well as their airy soprano.
ESPRESSO: 5/10
"ESPRESSO" continues the tone that "LAST WALTZ" started. There are more minor keys involved in this one and electronic heavy instrumentals. The vocals are harsher and more rugged. The song didn't stick with me as one I'd necessarily repeat or sing along to, but I can see it growing on me. For now, I probably won't seek it out but I won't skip it either.
REWIND: 7/10
"REWIND" is vocal heavy and the instrumentals are just background support, which is delightful. This laid back song is a nice reprieve from the previous fast-paced tunes.
CACTUS: 9/10
"CACTUS" has meaningful lyrics like, "Oh, save me, oh, save me. I can't be alone in this abandoned place" and "I have to hold onto you and make you look at me again, hurry up." The melody is so heartfelt and the vocals are full of passion. This was a tearjerker for me before I even looked up the complete set of English lyrics. It's a must when listening to this album.
PUSH & PULL: 6/10
"PUSH & PULL" unfortunately feels like the same upbeat, retro, beat heavy songs from the album. Because of that, it just doesn't stick out for me or make an impression. It is a fun song, for sure, but it doesn't feel unique.
HELLO: 8/10
With a different beat and more of a hip-hop groove, "HELLO" is a confident track with plenty of rap and self-esteem boosting lyrics. It's not an overpowering song, but has a smooth feel. I would definitely seek out this song on the album.
1, 3, 2: 8/10
"1, 3, 2" has a unique vibe with instrumentals that I had yet to hear on the album. It's a relaxed song, but it is chalked full of strong lyrics, good rap, and a stand-out beat.
CANDY: 8/10
"CANDY" is another all-English track on this album! This song truly is sweet and has some great falsetto lines in the chorus. I loved the vibe of this tune, with airy instrumentals and fun drum beats.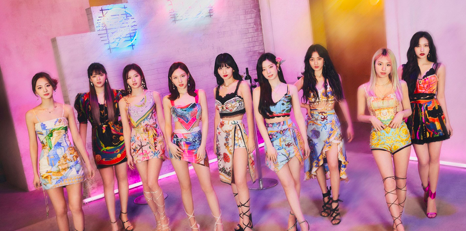 The Feels: 10/10
"The Feels" came out as a single first, and I know exactly why. This song is so catchy! It's upbeat, showcases the members' strong points, continues the hit-making trend of TWICE, and has a crazy good rhythm. People have not stopped talking about this song and it's been out for over a month. And at present, people are covering the dance every day on the Internet.
SCIENTIST- R3HAB Remix: 9/10
I normally don't like remixes as much as I do the original, but this remix is just as good…if not better! "SCIENTIST" is really great to begin with, so recreating it in any way would probably be good. It feels like the remix is faster than the original and I prefer it!
FINAL: 7.5/10
TWICE spared no expense with this sixteen track album! There is something for everyone. My only flaw with it is that too many of the songs sounded the same. I wish there was a little more variety in the beat, instrumentals, and even melodies. However, if that retro vibe is your thing, this album will be a complete hit for you!
—-Ellie Boyd
#TWICE #TWICENEWALBUM #november #TWICEScientist #TheFeels #TWICECandy #132 #TWICEHello #PushandPull #Cactus #Rewind #TWICEEspresso #LastWaltz #TWICEFila #RealYou #Cruel #ICON #TWICEMoonLight #kpop #kpopgirlgroup #vintage80s #newalbumrelease #albumrelease #korea #asia #koreanmusic #fullalbum #albumreview #twicealbumreview #Enlishlyrics #kpopidols #Seoul #TWICEallEnglishsongs
One response to "TWICE "Formula of Love:O+T=<3" Album Review"
Related Articles