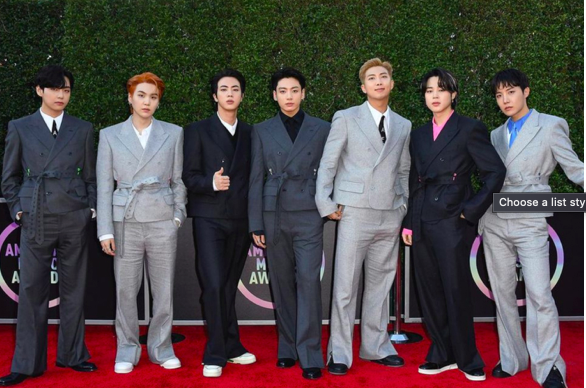 BTS has been nominated again for Best Pop Duo/Group Performance for the 64th Annual Grammy Awards for its Billboard No.1 hit "Butter", according to the Recording Academy. 
"Butter" has been nominated for 2022 Best Pop Duo/Group Performance, marking BTS's second nomination in the same category as last year, for "Dynamite."
The Grammy nomination comes practically right after BTS took home three awards at the 2021 American Music Awards held on Sunday for Artist of the Year, Favorite Pop Duo or Group and Favorite Pop Song for "Butter." BTS broke another record by being the first Asian artist to ever win the top honor, Artist of the Year award. 
Bangtan Boys is up against fellow nominees Tony Bennett's & Lady Gaga's "I Get a Kick Out of You," Justin Bieber's and Benny Blanco's "Lonely" and Doja Cat's "Kiss Me More," feat. SZA. 
The 64th annual Grammy Awards will be held on January 31, 2022 in Los Angeles.
—- J.Chung
#BTS #BTSARMY #kpop #BUTTER #BTSBUTTER #kpopfans #Grammys #64thAnnualGrammyAwards #2022BestPopDuoGroupPerformance #Dynamite #BIGHIT #kpopidols #kpopdance #kpopboygroup #kpopsingers
Related Articles