Korea doesn't receive as much attention as other Asian countries like Japan or even China when it comes to real estate investment.
With promising demographics and a GDP per capita that will surpass Japan's in a couple of years, Korea has an interesting future ahead.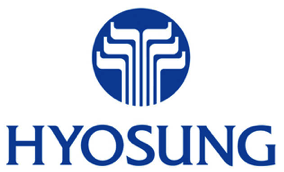 // Hyosung Corporation is one of the biggest industrial conglomerates in South Korea. It owns multiple subsidiaries working in IT, trade, chemical industry, industrial machinery, and real estate.
The company was founded in 1966 with a current annual revenue of around USD 17 billion. They have 25000+ employees, which is impressive.
Mr. Hyeon Jun Cho and Gyu Yeong Kim are the co-presidents.
"When a new change for the future aims at a better tomorrow everyone dreams and hopes for, the change can have true value. A change with value breathes inspiration into numerous industries and technologies, and a creative company that leads the change presents a better tomorrow faster than anyone. This is what Hyosung considers the most valuable kind of "Creativity.""

// ShinYoung Greensys Co Ltd. is a leading real estate development company based in Seoul. It was founded in 1984 as ShinYoung, but later changed name to ShinYoung Greensys Co. Ltd.
The chairman of the company is Mr. Choon Bo Jeong and they've won several awards for their projects in the past years.
Shinyoung Greensys Co Ltd operates domestic engineering and construction businesses. The Company specializes in public architectural projects. Dong Sung's projects include construction of commercial and residential buildings, especially apartment complexes.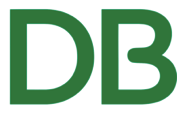 // Dongbu Corporation was established in 1969 and it is one of the oldest and most well recognized property developers in Korea.
It's part of one of the country's biggest conglomerates, the Dongbu Group.
The company has several subsidiaries working in real estate, manufacturing, shipping, insurance, chemical industry, and in finance. Some include: DB, DB Savings Bank, DB Capitale, and DB Hitek.
Mr. Jung-Gil Lee is currently the chairman of the company with 1000+ employees there.
Dongbu Corporation views itself as a 'Total Construction Service Provider' unmatched by competitors. To achieve this view, we are committed to further expanding our specialized business capabilities to create higher added-values through innovative project delivery methods. Dongbu Corporation, while securing and enhancing future growth potential that allows quantum advances in each of the corporation's business markets, works with clients to provide quality services based on the latest technology.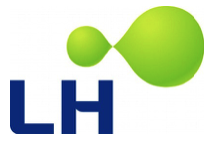 // Korea Housing Corporation was founded in 1962 and was a government owned real estate developer. In the same year, the company developed the first ever apartment complex in Korea, called Mapo.
The company has 9 divisions, 1 research institute, and 47 departments. They own several subsidiaries and apartment brands that include A Thousand Trees, Jugong Green Vile, Tranchae, and Hummonsia.
The CEO of LH is Sang Woo Park. In 2009, it became the first real estate developer to complete construction of two million houses.
It aims to eliminate overlapping functions, such as the establishment of housing development projects carried out by the Korea Housing Corporation and Korea Land Corporation, and to contribute to the development of the national economy by providing new funds.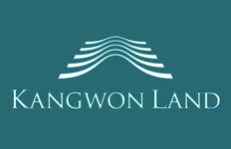 // Kangwon Land is a casino and resort developer in Korea. It was founded in 1998 as a casino and resort company, but now owns multiple subsidiaries that include High1 Entertainment Inc., High1 Sangdong Theme Park Inc., and High1 Chooco Park Inc.
The company has it's headquarters in Jeongseon-gun, Gangwon province.
The federal and provincial government has shares in the company and the current CEO is Hahm Sung-hee.
It operates two hotels with 674 rooms, two condominiums with 403 rooms, an 18-hole golf course, a ski resort with 18 slopes, and a casino with 132 table games and 960 slot machines on 2,800 acres of land. The effort to diversify sales continues today, as Kangwon Land is constructing a new convention hotel and 2 more condominiums. A new water park is scheduled to open in 2015 to complete the family-oriented year round comprehensive resort.
Kangwon Land offers a scholarship to students in abandoned mine areas and also spends 2 billion won each year to treat pneumoconiosis patients and support their livelihood.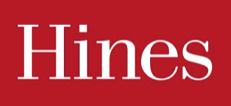 // Founded in 1957, Hines is one of the oldest and most well-known real estate development and investment companies in the world. It's based in Houston, Texas (the US) but operates in 24 countries and in 201 cities.
Although it's an American company, their fame and success in Korea is something to be noticed.
The South Korean office was established in 2013 in Seoul and Yong C. Lim is the managing director and has been working with Hines since early 2009.
Lately it has acquired the Allianz Campus Berlin on behalf of a Korean real estate fund managed by Vestas Investment Management in a share deal forward funding transaction. Hines acted as investment manager for Vestas Investment Management and is taking on the long-term asset management of the property.
The property was sold by CORPUS SIREO Real Estate. CORPUS SIREO Real Estate and FOM Real Estate will retain responsibility for completing the construction of the building.
Hines has 128 developments currently underway around the world, and historically, has developed, redeveloped or acquired 1,348 properties, totaling over 444 million square feet. The firm's current property and asset management portfolio includes 512 properties, representing over 223 million square feet. With extensive experience in investments across the risk spectrum and all property types, and a pioneering commitment to sustainability, Hines is one of the largest and most respected real estate organizations in the world.
—-Ped Ruh
Related Articles