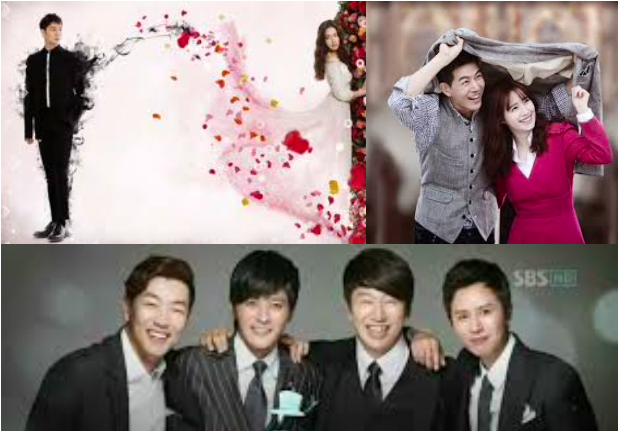 Over time, the Korean entertainment facet of drama has evolved and resulted into countless plays of various genres including melodrama, fantasy science fiction, and comedy among others. Owing to the perfection Korean culture and the resources put towards ensuring high quality plots, the resulting Korean dramas have become eminent and continues to broaden its fan base worldwide, which is aggravated by the addition it births. Below are some of the highly rated and charted k-dramas whose title starts with letter A.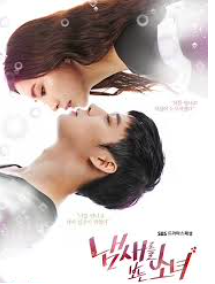 1. A Girl Who Sees Smell
The awe-strucking storyline maintained throughout the drama keeps the viewers on their toes to the very last scene. The fantasy-themed drama is filled with suspense and comedy with romance being the highlight. The crime procedural narrative births intensified thrilling scenes, especially upon interactions intertwined among the killer-skilled antagonist, the smell-seeing girl and his risk-taking detective admirer. The smell-seeing Oh Choi Rim(Shin Se Kyung)'s destiny interweaves with that of the murder detective Choi Moo Gak (Park Yoo Chun); who apparently is deficient in his pain sensory, smell and taste abilities, as both are victims of the bar code murder. Episodes into the drama, Dr. Chun Baek Kyung (Song Jong Ho) is showcased as the bar code murder's main suspect owing to presented convincing evidence only for the case to take an unexpected twist and bring the charming Kwon Jae Hee (Nam Gung Min) into the picture. The lies and discoveries unfolding in every scene of this play, regarding solving a murder case, creates unquenchable suspense that keeps the views eagerly awaiting for the ensuing episodes.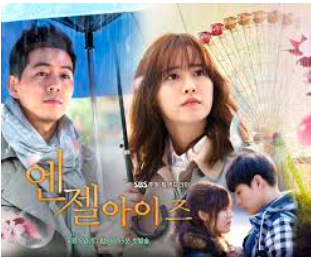 2. Angel Eyes
This drama is eminent for its intense melodramatic theme with a bittersweet storyline that runs through the entire 20 episodes. The emotional wrecking drama portrays the heartaches revolving around fairy love desires coming true. The play involves a series of entangled paths of Park Dong Joo (Kang Ha Neul) and Yoon Soo Wan(Jung Jin Young); a blind girl, who initially bond during their childhood friendship. Life happens and the two end up disappearing from each other's lives for 12 years only to meet again with Yoon not initially recognizing Dong; who is using a new name. Their reunion upon Yoon finally recognizing Dong, is followed by a rollercoaster of unfolding heartbreaking truths that tests each other's affection for the other. Yoon's unanticipated subsequent disappearance from Dong after they have just reunited throws viewers into yet another dumb folding bewilderment; a specialty in this drama. The viewer is left meandering through a world of lingering possibilities for the duo's future given that more anguishing truths regarding both characters' close relatives continue to unfold. The ending is quite overwhelmingly unanticipated making the intense weeping through the drama worthwhile.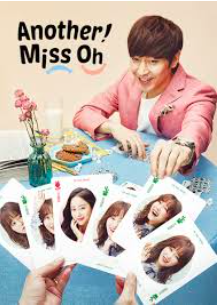 3. Another Miss Oh
This drama's storyline is one to keep viewers' expectations flying of the roof owing to its deep-rooted intertwined paths of the main characters. Oh Hae Young (Jeon Hye Bin) disappears on his to be husband Park Do Kyung (Eric Mun) on their wedding day. A year after, Do Kyung learns of Oh Hae's marriage with Han Tae Jin (Lee Jae Yoon) causing Do Kyung to sabotage Tae Jin's business as revenge, only to discover that this Oh Hae is not his ex-fiancé but a girl with a similar name. Tae Jin finds himself in jail even as the plot gets interesting with a twist of ensuing events propagated by apparent visions of Do Kyung regarding Oh Hae prior their first encounter. The revenge mission by each of these characters comprise of romance and comedy detours that dilute the involved series of suspense-filled cat and mouse chases. What lies ahead for Do Kyung and Oh Hae as well as Tae Jin and Oh Hae is a thrilling plot worth looking forward to. The anticipation is worthwhile since Do Kyung caused Tae Jin and Oh Hae's heartbreaking separation and given that Do Kyung's visions of Oh Hae before their encounter weighs heavily on their destiny as a duo.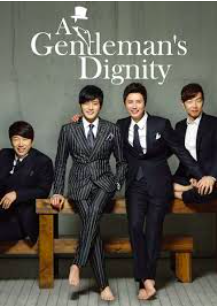 4. A Gentleman's Dignity
The romantic comedy drama revolves a sequence of interesting encounters of late middle-aged men in their different relationship endeavors. The dominating bromance among the four starring gentlemen; Kim Do Jin (Jang Dong Gun), Im Tae San (Kim Su Ro), Choi Yoon (Kin Min Jong) and Lee Jung Rok (Lee Jong Hye), interests the viewers as the men engage in a game very well versant among men. Their diverse personalities and social life ranks merge through the valued friendship that undergoes testing as the desired dream girl of most of the casts tend to be inter-linked with either of the other brother friends. The bromance experiences hardship few episodes into the drama creating suspense as no one knows how long the four men's friendship can hold. The ensuing nerve-wrecking encounters signify life changing decisions that could result in devastating or constructive effects to the gentlemen. As the ending approaches, the viewer gets to perceive what unfolds as a result of the engagements.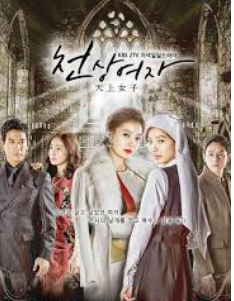 5. Angel's Revenge
This dramatic play is about Lee Seon Yoo (Yoon So Yi)); a nun in training, who pursues revenge for her pregnant sister who was murdered in unclear circumstances by her then lover Jang Tae Jung (Jeong Cheol Park). The thrilling chase after trail of evidence creates suspense and curiosity with each episode craftily tied to the other crushing the viewers' expectations each time. Seon Yoo marries Seo Ji Seok (Kwon Yul) and becomes Tae Jung's sister in law to effectively execute her revenge mission. The resulting heartaches in pursuit of justice sparks intense emotions that keep viewers at bay awaiting the net episode. Despite its series long- episodes, the plot maintains its juiciness to the very end with tension, hatred, love, anger, evilness, romance and guilt struggling to take root throughout the revenge mission. The drama is filed with various encounters between Seon Yoo and Ji Seok, which triggers an overrated addiction to the viewers as the duo's relationship undergoes destabilizing waves, including those stemming from experiences with loved ones. Seon Yoo is struck between following her heart regarding Ji Seok or pursuing her sister's revenge and sacrifice her true love.
—-P. Earlkh
Related Articles