Spooky season is long over, but that won't stop us from giving you a list of frightening K-Dramas you should check out. Whether you want to have a spooky sleepover with your friends, feel an adrenalin rush just because, have a reason to cuddle up to your significant other, or if you are just one of those watching-horror-home-alone creeps, we got your back.
From ghost stories and takes on popular horror classics to psychological thrillers, the K-Drama industry has it all. Here is the list of a few of our top picks.
Ghost/Demon stories
A few dramas with those sweet sweet supernatural elements you should keep an eye on.
Hwayugi (2017-8)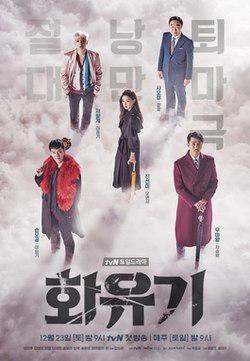 Episodes: 20
Genre: Horror, Comedy, Romance, Drama, Zombies, Fantasy
For everyone who likes their ghosts and demons.
Jin Sun Mi is gifted, she is a Sam Jang. She can see ghosts and demons and has the ability to exorcise them. Having such power, she's the target of many powerful demons who are trying to devour her, as the one who devours her gains even greater powers. Immortal Son Oh Gong's duty is to protect her. Will she be able to survive?
The Master's Sun (2013)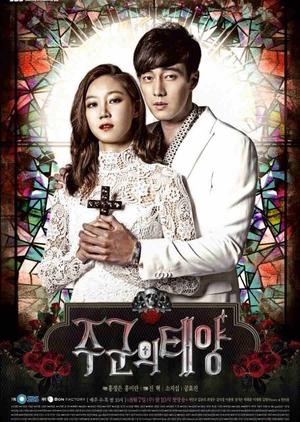 Episodes: 17
Genre: Horror, Comedy, Romance, Melodrama, Supernatural
A ghost story with a sprinkle, or few, of romance.
After an accident, Tae Gong Shil gained the ability to see ghosts. She meets Joo Joong Won, a greedy CEO of a big company owning several major stores and hotels. They unite their strengths to fight with terror brought into their lives by evil spirits.
Mysteries
Although many, if not all, horror themed dramas have some kind of mystery to them, here are a couple with a predominantly mystery based plot.
The Guest (2018)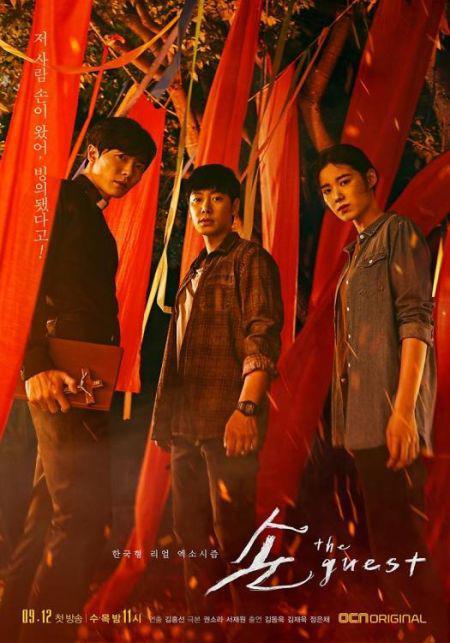 Episodes: 16
Genre: Thriller, Mystery, Horror, Supernatural, Detective, Investigation
One for the big boys and girls, a tone of frightening ahead.
A young psychic learns about "Son" (Guest). Son is a powerful demon who has the ability to control other demons and make them possess weak people. Possessed people go mad and kill their families. The psychic, a priest and a detective meet when their families get slaughtered by the demon. They join forces in order to avenge their families and stop Son once and for all.
The Ghost Detective (2018)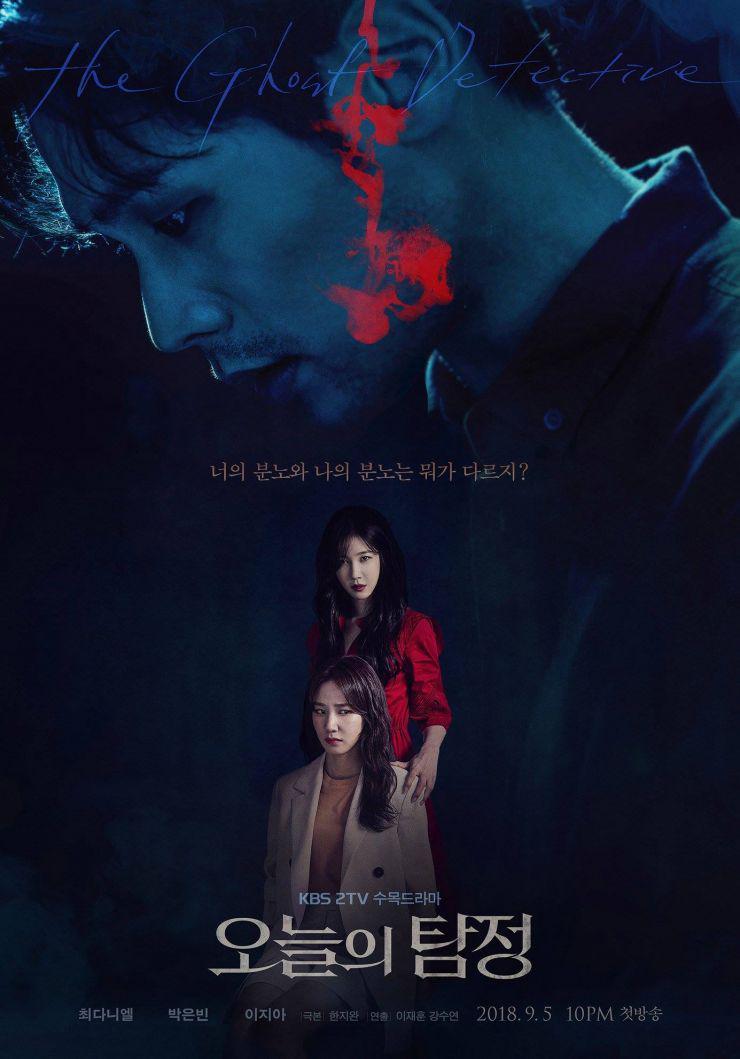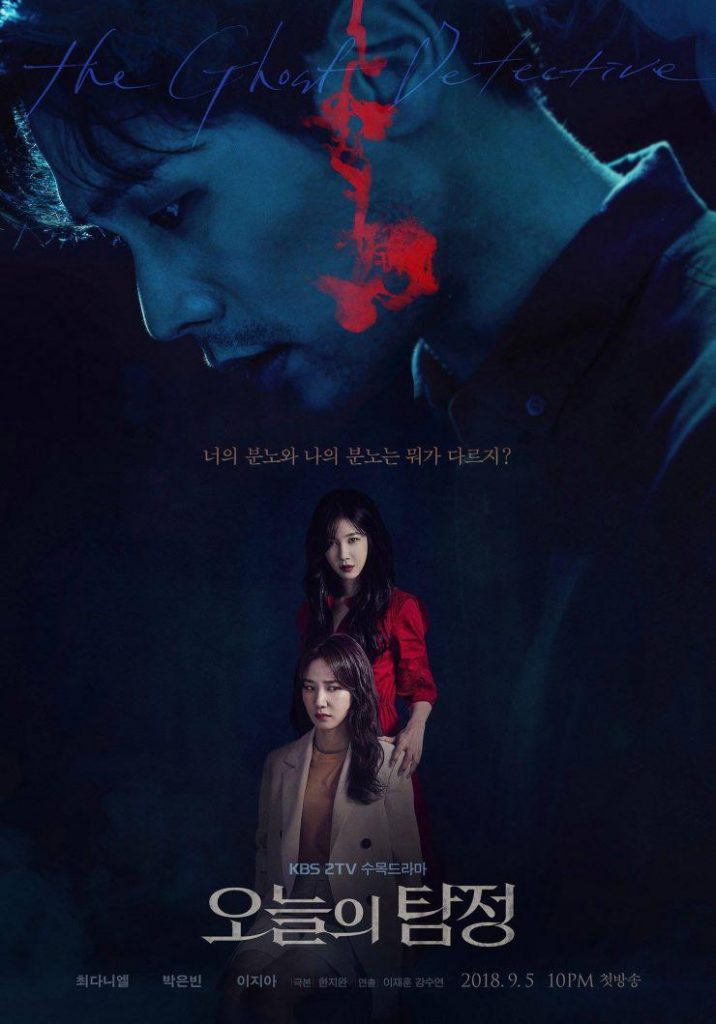 Episodes: 32
Genre: Thriller, Mystery, Horror, Psychological, Romance, Melodrama, Supernatural, Detective, Investigation
A classic and interesting detective horror story.
Detective Lee Da II solves paranormal cases with the help of his assistant, Jung Yeo Wool. Together, they are also working on a case of Yeo Wool's sister's apparent suicide. During their investigations, a mysterious woman keeps appearing. Who is she and what will their cases reveal?
Save Me (2017)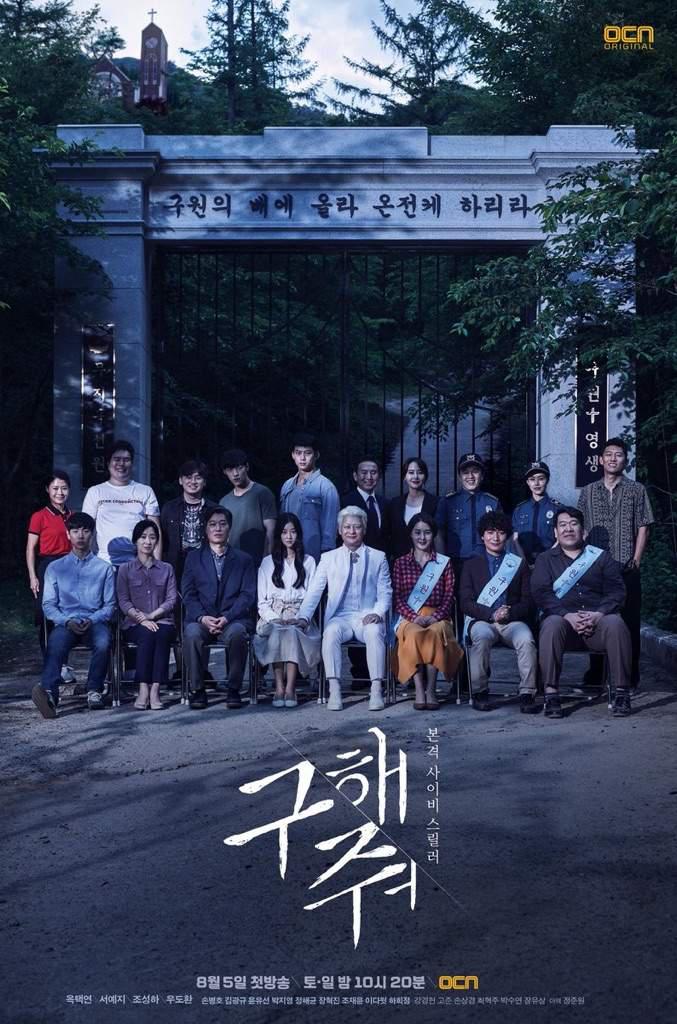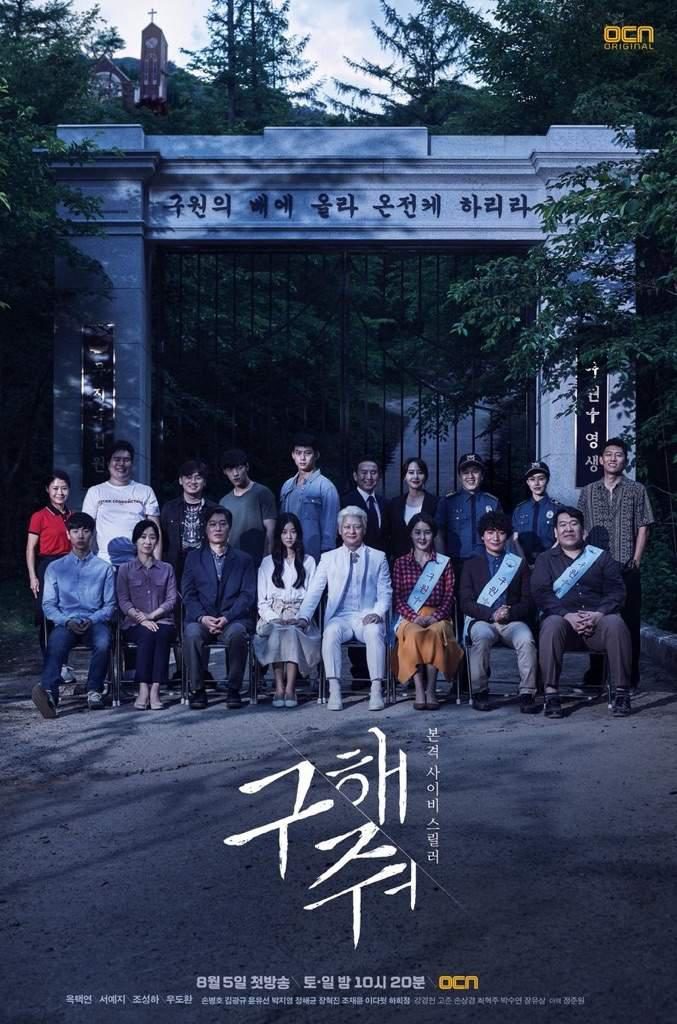 Episodes: 16
Genre: Action, Suspense, Friendship, Thriller, Mystery, Psychological, Drama
A twisted cult story.
Sang Mi moves into a new town with her family. They face hardships and end up being sucked in a cult with a very powerful leader. After a few years, her whole family is brainwashed, but she still holds on to hope of being saved. Four young man from the town will desperately try to help her, but will they be able to get to her?
*This one got a season 2 in 2019 and is one of my personal favs.
For more mystery related dramas, try watching The Village: Achiara's Secret (2015), revolving around a creepy village and mysterious corpses, and The Nightmare Teacher (2016), a horror story set in high school, where all sorts of spooky things started happening after the new teacher had arrived.
Psychological thrillers
If you are not into those classical jump-scare, bloody type of stuff, you should definitely try this genre. It keeps the spooky factor while diving deeper into human psyche.
White Christmas (2011)
Episodes: 8
Genre: Thriller, Psychological
Don't let the "Christmas" part fool you.
During the Christmas break, a few students of Soo Sin High get stuck on campus, after a big snow storm. They began receiving threatening letters and getting murdered, one by one. They know the murderer is among them, but will they be able to find the culprit, before he or she kills them all…
*A warm recommendation for all psycho-thriller geeks.
Hello Monster (2015)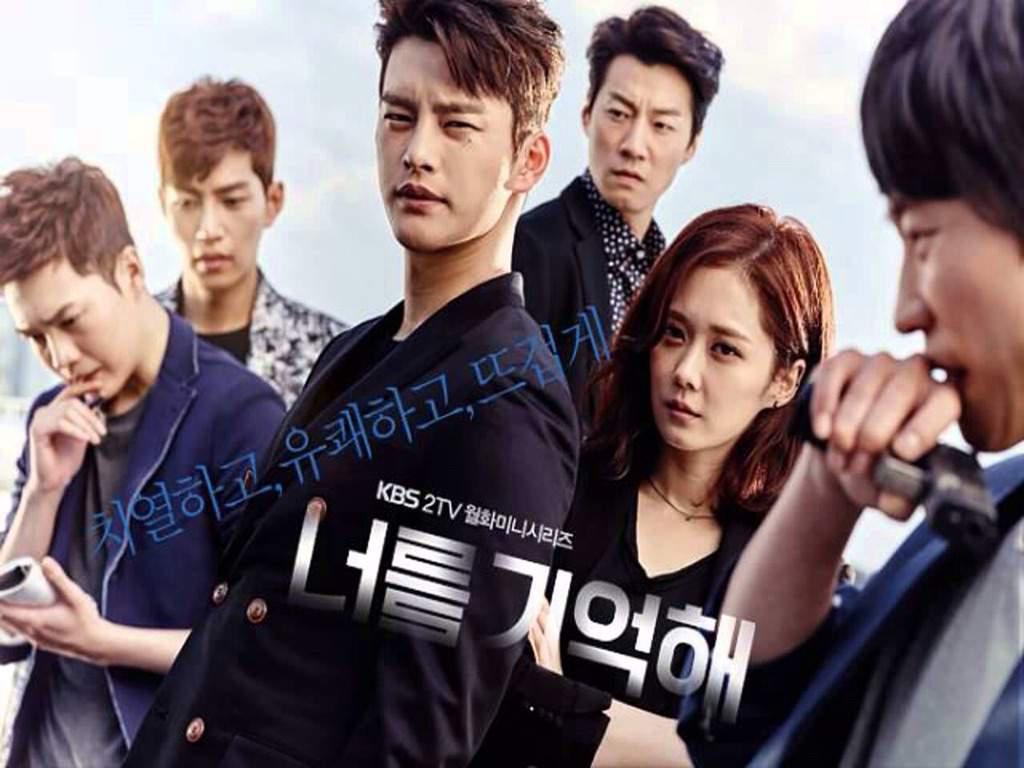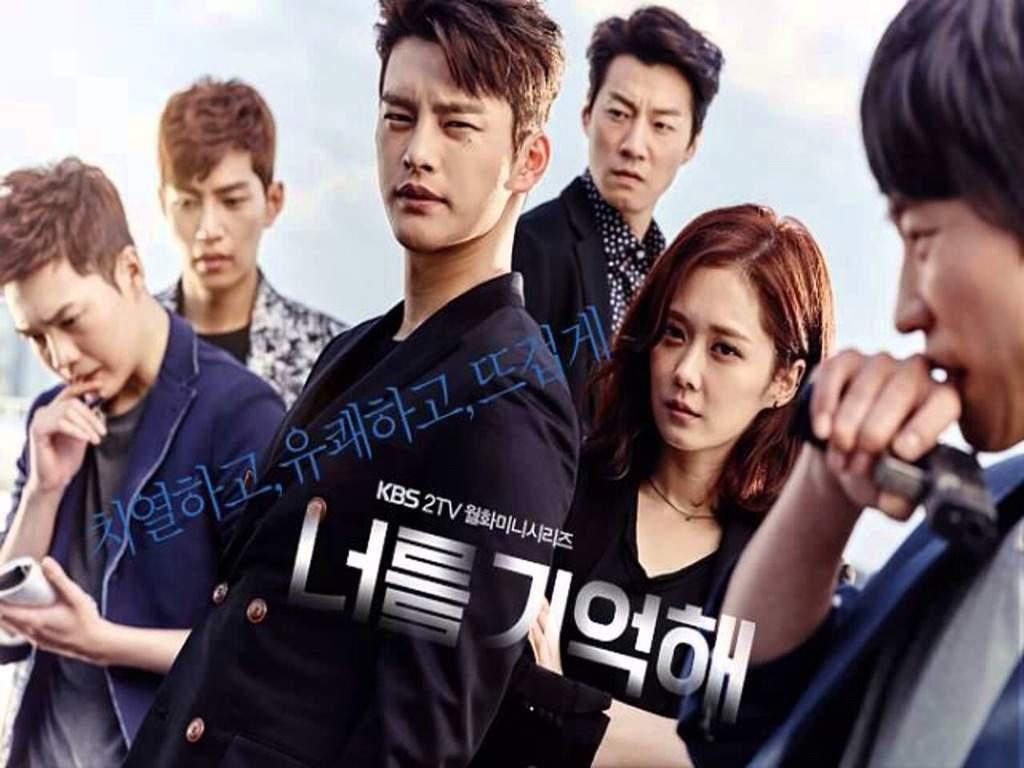 Episodes: 16
Genre: Action, Thriller, Mystery, Psychological, Comedy, Romance, Crime, Drama, Detective, Investigation
A drama exploring what makes a person become a psychopath.
A profiler and a detective team up to try to solve a number of murder cases involving their respective families. Unaware that they are being pulled into a game of cat and mouse by a master player, they'll soon find the twisted truth they weren't expecting.
A lighter pick
Bride of the Century (2014)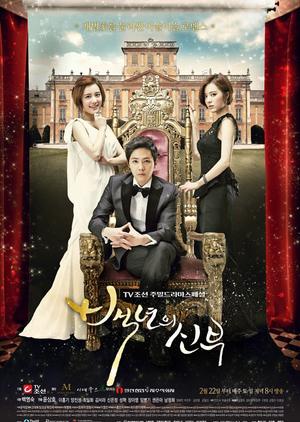 Episodes: 16
Genre: Comedy, Romance, Drama, Supernatural
One for all of you who are looking for a less scary option.
A Taeyong corporation is one of the biggest in Korea. The family that owns it is cursed, so that the first wife of the eldest son of the family always dies. When the wealthy heiress Jang Yi Kyung disappears right before her wedding to Choi Kang Joo, Na Doo Rim, a lookalike impostor, is brought in to take her place. But unlike the distant and cold Yi Kyung, Doo Rim is sweet and funny, and Kang Joo falls genuinely in love with her. But the mothers of the two families have their own plans.
Hope you liked our list, as always it's based on personal opinion and ratings from fans. Be sure to let us know your favorite K-Dramas that send shivers down your spine.
—-Tina Miha
Related Articles