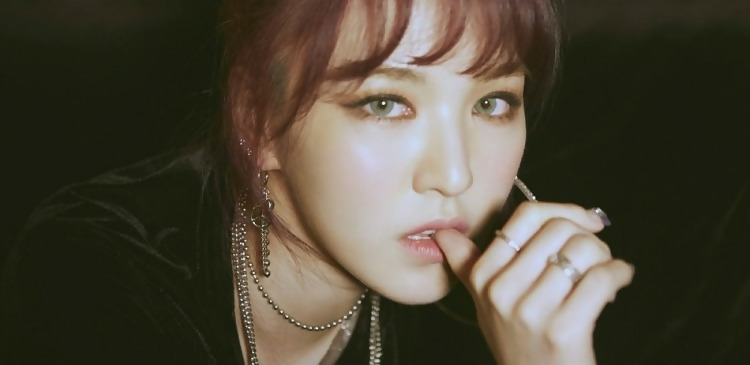 Red Velvet's Wendy has a long road to recovery ahead after sustaining severe injuries following a fall at the SBS Gayo Daejeon rehearsals.
"During rehearsals for her individual performance for 2019 SBS Gayo Daejeon, Wendy fell from the stage and sustained injuries," an SM Entertainment representative said.
According to Dispatch, a staff member stated Wendy rehearsed at 11am KST. As scripted, she was supposed to go downstairs to a second-floor tunnel, but the stairs were not in place, causing her to fall down the stage.
"Wendy climbed the second-floor tunnel and prepared to walk down the stairs as prepared but the lift didn't go up," an SBS official said. "At that moment, she lost her balance and fell 2.5 meters down to the stage in a defenseless state."
The official continued, "The two-story tunnel was dark and cramped. The stair lift wasn't ready when Wendy was rehearsing. We could've prevented the accident by just having marking tape at that location."
"Wendy was immediately taken to the hospital for a thorough examination, and she sustained injuries to her face and fractures in her pelvis and wrist on the right side of her body," the SM Entertainment representative said. "She has undergone emergency treatment and is currently awaiting additional examinations. As her health comes first, we will focus on her treatment."
Following the fall, Red Velvet did not perform at the music festival.
SBS initially apologized to Wendy and Red Velvet fans on December 25, 2019, then they issued a second apology on December 26.
We wish to apologize once more regarding 2019 SBS Gayo Daejeon.

During the rehearsals for Gayo Daejeon on December 25, an unfortunate accident took place. SBS wishes to once more sincerely apologize to Red Velvet's Wendy, who was injured, as well as her family, the members of Red Velvet, and fans.

As Wendy's recovery comes before all else, the director of SBS's entertainment division and the staff have been working closely with her agency SM Entertainment since the accident occurred, and we are doing our best to provide adequate treatment for her injuries.

Right after the accident took place on December 25, the staff blocked off the area and called for emergency services so that Wendy could be rushed to the hospital and undergo a thorough examination. We have begun an internal investigation into understanding the exact details of the accident, and once we fully understand the cause, we will take greater care to ensure that such an accident does not occur again.

Wendy is currently undergoing inpatient treatment and examination at a hospital in Seoul. SBS promises to do our best to work with Wendy's family and the medical staff to ensure that Wendy has a quick and full recovery.

Once again, we wish to sincerely apologize to Red Velvet's Wendy and her family.
Wendy suffered the most severe injuries at the music festival. However, she was not the only artist impacted by the problem-plagued music festival. Reportedly, TWICE brought up concerns regarding a shaky stage days before the concert took place, and Mamamoo's Solar fell on some unmarked red-carpet stairs.
so this is when solar screamed bc she fell ??? please we need her to get treated immediately pic.twitter.com/e3RdrECJ4Z

— 늉 (@nyooongs) December 25, 2019
Hello this is RBW

This is a notice regards to the photowall @ 2019 SBS Gayo daejun

Solar have fell down when she was exiting the stage after the photowall.

Luckily, Solar is not hurt badly, to ensure the safety of pur artists we will be more cautious in the future.

Thank you pic.twitter.com/TCoWQTT8Vb

— [ㅌㅂ/TV] 월성앤터? (@lunaestrellados) December 25, 2019
Monsta X, BTS, ITZY, and NCT also had issues on stage as the performers slipped during performances.
Is it the stage that everyone has been talking about????

It's kinda dangerous…

CHANGKYUN, I'M GLAD HE'S SAFE?

— Dee ? Jooheon's bubble tea (@wonniebee) December 25, 2019
"With the exception of Wendy, the other four Red Velvet members will only participate individually such as for their planned collaboration stages and MC role at the KBS Song Festival and MBC Music Festival, and Red Velvet will not perform as a group," SM Entertainment said.
Red Velvet recently made their comeback with "Psycho."
We wish Wendy a speedy recovery, and we hope performance spaces will be safe for all artists moving forward.
—-Olivia Murray
Related Articles