No other country in the world has left their mark in the international bboy scene as colorful as Japan. Originally outshone by their Korean counterparts, the Japanese bboys broke the blight and have outdone other international competitions in recent years. With their creative style and explosive dynamics, Japanese bboys are a force to be reckoned with. Among the Japanese scene that boasts a sea of talents, these 5 Japanese bboys made their names echoed on the world stage.
Bboys and bgirls on this list are mentioned because of their achievements from 2016 to the time when this article is published. The ranking is, by no means, a definite way to measure each individual's skill level in relation to one another.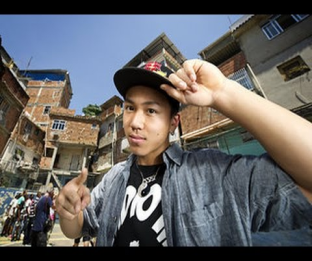 Bboy Issei
Hail from Tokyo, Japan, this bboy represents both the FoundNation Crew and Kyushudanji Crew. He is the most decorated bboy in 2016. From reaching the finals of the prestigious Silverback Open World Final to winning the Red Bull BC One World Final, this bboy brings terror to those that had to face him on the floor. With his dynamic style involving power moves and unique power transitions with   impeccable flow, one can expect him to go the distance in any solo competitions he participates. He is no stranger to group competition either. Just last year he contributed greatly to Found Nation's victory in Freestyle Session World Final, which was in three-on-three format. He also battled through a list of battle-tested crews alongside his crew mates and reached all the way to the finals in Silverback Open World Final's crew battle. The world is this man's playground. With him gaining more and more experience under his belt, his limit is nowhere in site.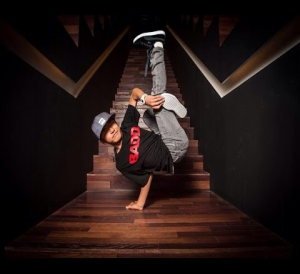 Bboy Shingekix
When asked about any upcoming Japanese bboys that are shining brighter than the rest, the name Shingekix will be among the first names that rush to mind. Representing the KAKB crew, he is a formidable force that shatters all expectations people may have. In fact, he is the very representation that age is only a number.
When watching Shingekix throw his rounds, it almost seems like this kid will never run out of energy to entertain. Combinations after combinations, together with his precise executions and high-level transitions that seem reckless yet controlled, bboy Shingekix proved that one cannot underestimate him just because of his age.  At the age of fifteen, bboy Shingekix has traveled throughout the world, taking title after title in solo competitions. From Asia to Europe to the United States, he has stood on the same stage as the best bboys in the world. Only time will tell what this blooming talent can achieve in the future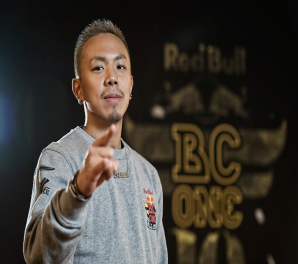 Bboy Taisuke
Bboy Taisuke is one of the first Japanese bboys to bring attention of the world to the Japanese bboy scene. For awhile, he was the only Japanese participant in the Redbull BC One World Final. Though he has toned down his participation in battles as of late, he still proved that he has what it takes to battle amongst the best at Redbull BC One World Final last year. Representing not one, but four prestigious and accomplished crews: RedBull BC One All Stars, All Area, the Flooriors, and the Mighty Zulu Kingz. Taisuke has a style that reflects both his experiences and his flavors. From one big move transitioning to small yet accented details, Taisuke impacted a whole generation of bboys that utilized the concept to be original. In addition, he is also credited for creating an unique powermove called "continuous criticals". Though he announced that he will no longer participate in the upcoming RedBull BC One competition, there is no doubt that he will continue to cause spark in other competitions around the world.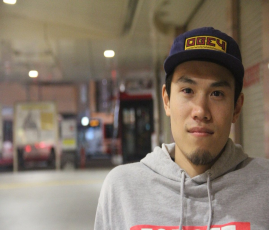 Bboy Yosh is Stoic
Representing the Gun Smoke Breakers, Bboy Yosh is Stoic is a bboy equipped with every move in the game. However, it is not his explosive moves that he is famous for. It is his application of his arsenal to the music that made him a deadly force on the floor. His understanding of the dance as a whole has greatly aided him in his participation of the RedBull BC One series. In Redbull BC One Kansai Cypher, he had to defeat numerous accomplished bboys, including bboy Kaku of Mortal Kombat crew, in order to enter the RedBull BC One Last Chance Cypher, which upon winning will grant him the right to partake in RedBull BC One World Finals. After an intense exchange of tricks after tricks, it was Bboy Yosh is Stoic that took home the win, and the right to participate in the Redbull BC One Last Chance Cypher, where he went all the way to the finals. Though most of the trophies he won are from crew battles, his contributions to Gun Smoke Breaker's victories are undeniable. This year may be the year that Bboy Yosh is Stoic will have a chance to climb up the global fame ladder.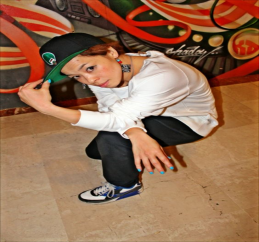 Bgirl Narumi
Bgirl Narumi has, again and again, proved her worth as a member of the world famous Body Carnival Crew. Together with her sister, bgirl Ayumi, and bboy Kazuki Rock, they traveled the world and participated in battles. Together they won Remix 10th Anniversary 3v3 Competition, which is a high level competition that attracted bboys and bgirls from all over the world. In addition, she is the only breaker that won the Silverback Open Championship World Final two years in a row in their respective category. In 2016, she also came close to winning the Freestyle Session World Finals Bgirl 1v1 category. When she dances on the floor, one would wonder how can one of her stature compact such a big personality. Her movements are wild yet calculated. Combined with powermoves to flow smoothly into freezes and footwork transitions, her unique flavors in her dynamic movements are what makes her unique. The year 2017 will hopefully feature more of her participation.
—Joe Pengachu
#bboy, #RedbullBCOneWorld, #SilverbackOpenWorldFinal, #FreestyleSessionWorldFinals
Related Articles