Top 5 Fashion Trends in China
"Your fashion style defines who you are." If we give fashion a definition, it can be divided into 18 different styles under 5 catalogs: Liberal, Classical, Casual, Natural and Regional Styles. The top 5 fashion trends nowadays in China, among a total of 18 styles which include Hippie, Bohemia, Gothic, Lolita, Hip-hop, Mori girl, etc. Most of the time these styles don't show up alone, a combination of styles gives an extra taste of flavors.
No.5 Baroque style – classical and luxury
Baroque style can be originated back from 16th to 18th century in Europe. During the Dutch-centered period, people were into "long look", "lace" and "leather". The French Baroque has added much more lace, ribbon to strengthen female body shapes. There is a strong religious character and luxurious keynote of this style, giving people a feeling of distance that can hardly be approached. The patterns of its decorative design are of all different kinds, which gives a soul to this form of art called movement and life force.
The most representative brand for this style in fashion world can only be Dolce&Gabbana. Their 2016 autumn/winter collection was released in Napoli, giving its fans a magnificent image of Italian royalties and a dream of fairy tales. The painting printing, east-Europe embroidery, golden woven and shining jewelries, makes people wonder if they were in a royal theme party "A Midnight Summer Dream".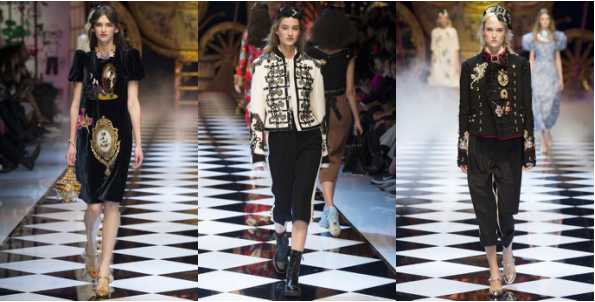 If you look clearly in China, you may find a lot of elements that comes exactly from Baroque: a pair of thin frame glasses, a lace design on the shirt or a small leather bag. You can find Baroque elements in almost all the popular brands in China, which sells extremely well in the last several years.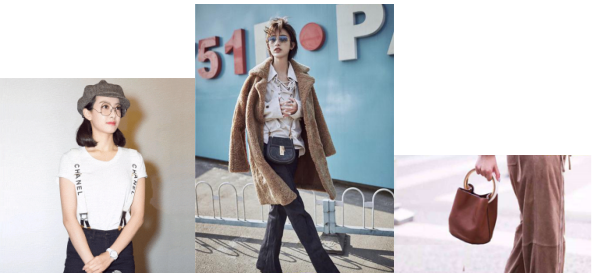 Baroque style used to be seen as the fashion of reactionary, its romantic mood and fantastic expressions explain the chase of freedom. When combining with the pure and rich Chinoiserie, producing a life-altering feeling, it gives a surprising extra beauty. This mixture of styles brings an unusually brilliant result both in Milan and Shenzhen Fashion Week.

No.4 British style – implicit and yuppie
A simple understanding of British style is "style from the Briton", which originated from the Victoria's period. The typical specialties of British style nowadays are a well use of tartan, a delicate cutting and a simple fitting design, natural, elegant, implicit and noble, to embody the gentility and nobility temperament. Unlike the traditional style, fancy and intricate, the new and classical British style has formed into three common kinds, the MOD, Tweed Style and Preppy Chic.
Take Preppy Chic as an example, Burberry would be the most representative brand. With a history of 156 years, it is a synonym for high class, quality, creative and forever classical. Burberry is famous for its tartan pattern, unique fabrics and elegance. Their 2017 spring/summer fashion show shaped their models into many Preppy Chic artists. If you remove their coats, you will still see the very basic British elements.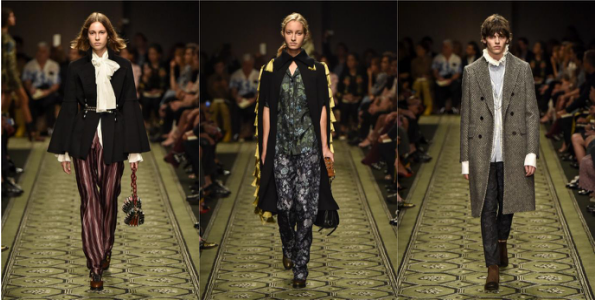 As Hong Kong is a former British colony, this British wind started from the school uniforms. Preppy Chic has always been loved by young girls. Fan Bing Bing, Yao Chen and many other Chinese actresses have shot photo albums in Preppy style. With the release of movie "Kingsman", the typical super elegant British suit has attracted more and more fans, even men's wear is becoming a fashion. The most common clothes match is consisted with a blazer suit top and Scottish woolen pants, gray suit pants or the classical chino pants. With some decoration like bags, scarves and watches, British style makes its wearer look younger and more rebellious.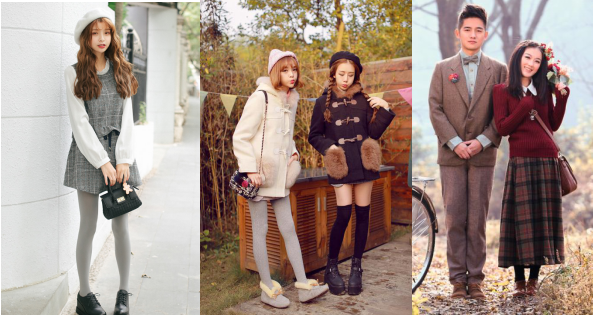 No.3 Athleisure style – relaxing and comfortable
When athleisure started to be trendy, the American magazine "Vogue" was doubting if yoga pants could be worn outdoor. Actresses couldn't wait to take off their high heels and athleisure became such a hit all of a sudden in 2016. More and more sportswear brands released their new athleisure collections in China, even some fast fashion brands like ZARA and H&M created their sportswear series. Athleisure is no longer only a style for sports, but also becoming a fashion daily wear. The specialty of athleisure is relax and comfort. With a half vast or short T-shirt, a comfortable sports pants and shoes, you can easily dress up in athleisure style.  From what we can see in all the fashion shows in 2017, athleisure elements are still on every designer's inspiration list. Lively colors are highly used in sports suits, no matter Rag & Bone, Versace or the French athleisure brand Moncler Gamme Rouge. As you can see on the pictures, waist lace is taking an important role in the design.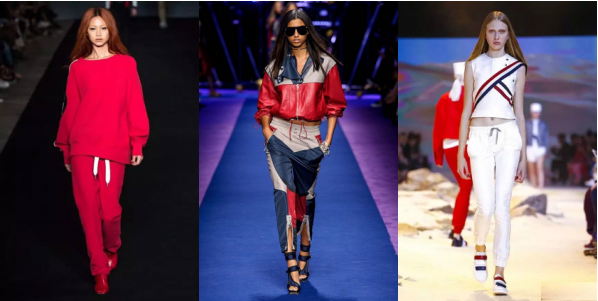 Rag & Bone (left), Versace (middle), Moncler Gamme Rouge (right) 2017 Spring/Summer
At the same time, a hooded coat is becoming a new trend.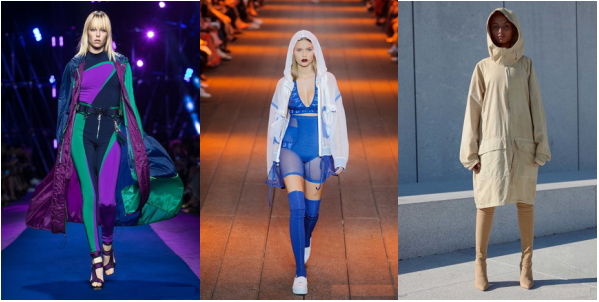 Versace (left), DKNY (middle), Yeezy (right) 2017 Spring/Summer
When you remove the gender line, athleisure can also be sexy.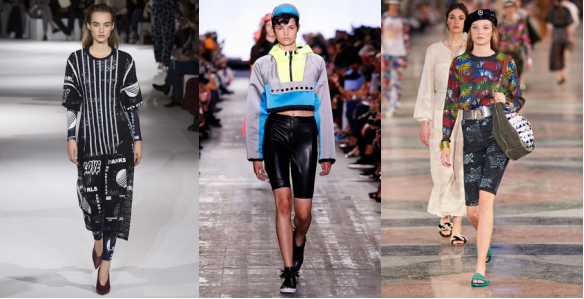 Stella McCartney (left), Chanel (middle), Chanel (right) 2017 Spring/Summer
There are also other common used elements like holes and cutouts that décor body muscles.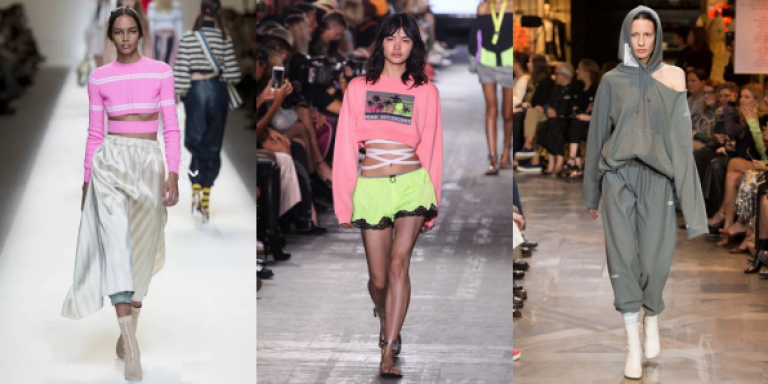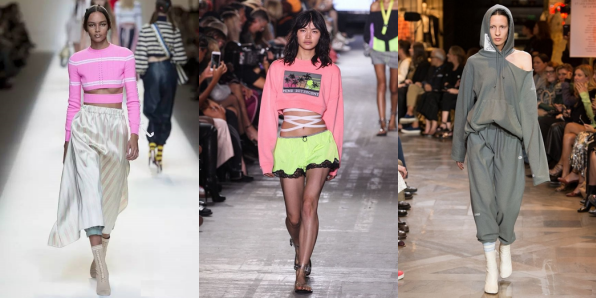 Fendi (left), Alexander Wang (middle), Vetements (right) 2017 Spring/Summer
Take a good look at Chinese fashion, athleisure style is so trendy that you see them everywhere. No matter if you are going to a work out, having an afternoon tea, going shopping, a date or even going to work, this style applies in almost every case. The barrier of dressing between work and exercise time is disappearing that sports itself is becoming a fashion.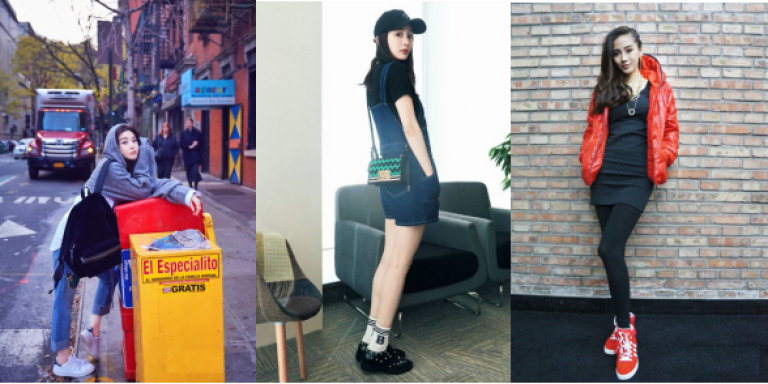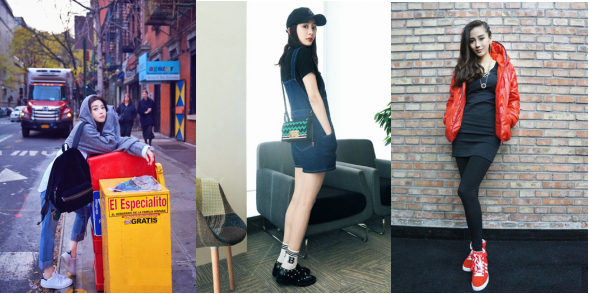 Fan Bing Bing (left), Yang Mi (middle), Yang Ying (right)
No.2 Korean style – star-leading and fast-changing
For the last several years, with the introduction of Korean TV series, more and more K-pop groups and Korean stars are seen on Chinese commercials. Korean fashion style is like a hot wind, blowing into the Chinese market, that becomes an indicator for Chinese and Asian fashion trend. It is extremely popular with young generations, very often called "little fresh (小清新)" and "stupid but sweet (傻白甜)". The speed of changes is pretty high that most popular Korean brands are a fast-fashion type.
Spain has ZARA, Japan has UNIQLO, while South Korea has "8seconds". Founded by the subsidiary company Cheil Industry of Samsung, 8seconds was made to compete with all the foreign brands. 8seconds represents the time period "now", which is commonly considered as eight seconds. Their boutiques always display lots of colors and creations, which are part of the most worth-going shopping places in South Korea.

Another example is Lucky Chouette, coming from the designer Kim Jae-Hyun. It has a large variety of collections, inspired by high street fashion with affordable prices. Coming from Seoul, Kim is one of the most promising young designers. His studio is always crowded with Korean celebrities thanks to his success in Jardin de Chouette collections.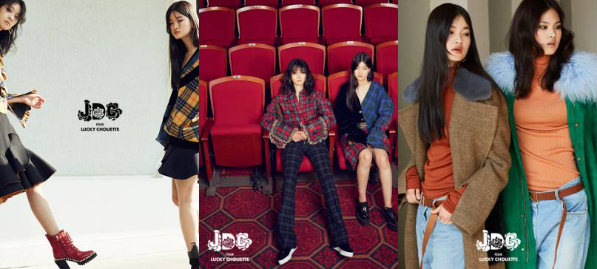 Korean fashion has been deeply inserted into Chinese culture. The fascination for Korean stars has made the cultural interaction very easy. An over-sized coat, a candy color, a lower body sweater and a pair of casual jeans will make you look cute and delicate.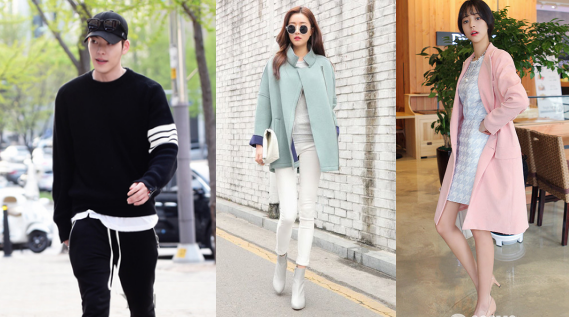 No.1 Chinoiserie – witty and elegant
Chinoiserie is a Chinese style established on traditional Chinese culture, containing a large quantity of elements that are adapted to the fashion trend of the world's art form and lifestyle. Chinoiserie clothing uses Chinese elements as a form of appearance, combining with the global fashion trend, to create a unique cultural attraction and a strong personality. It has an immortal image for Chinese fashion and its elements: Auspicious Dragon, Cheongsam, Embroidery, Blue and white porcelain decorative pattern…are more and more a fascination for the world's leading designers.
In Paris fashion week, Heaven Gaia 2017 released their spring/summer collections under the theme of "Old Summer Palace". Light traces of blue flowers, Chinese paper fan, round mirror, dragon tattoo, switch grass, painting brush, embroider, chivalrous woman…are all mixed in the series. Even the most common Chinese red that can be easily interpreted as tacky, has a very poetic feeling.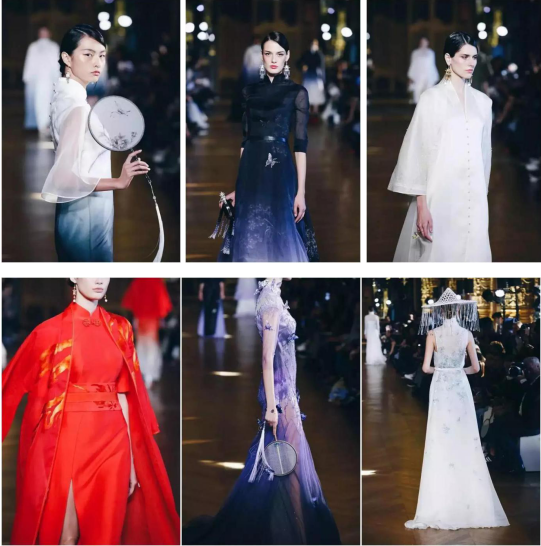 You can also find Chinoiserie in Prada (Left) and J.W. Anderson (Right) 2017.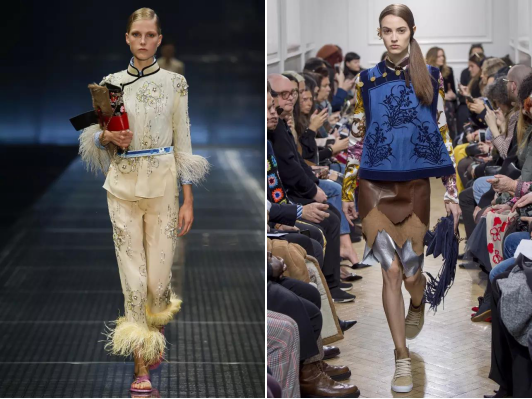 Chinoiserie is the heritage of the 5000-year Chinese history. Today it runs through all kinds of Chinese fashion shows, entertainment celebrities, local brands, and everywhere on the street in people's daily life. From architecture to interior decoration, from art objects to daily wears. Chinoiserie has presented the fashion world a strong national feature and awareness.

2017 Shenzhen Fashion Week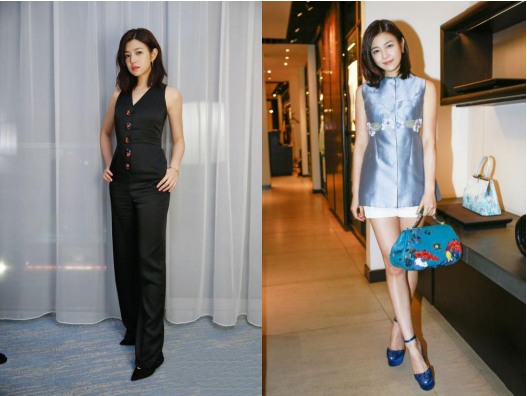 Chen Yan Xi (陈妍希) – a famous Chinese actress
—-Lizzy Ren
One response to "Top 5 Fashion Trends in China"
Related Articles