China, being the most populated country in the world, never runs out of talent in any field. Bboying is not an exception. With its rich gymnastic achievements and history, Chinese bboys adopted an unique style that showcases their understanding of the human physique. However, developing such style is no walk in the park. Although China was exposed to the Hip Hop culture around the same time other Asian countries were exposed, it took its time to absorb the culture and the dance. It was only until recently that Chinese bboys started to attract international attention with its homegrown bboys having strong showings in international events.
Bboys​ ​and​ ​bgirls​ ​on​ ​this​ ​list​ ​are​ ​mentioned​ ​because​ ​of​ ​their​ ​achievements​ ​from​ ​2016​ ​to the​ ​time​ ​when​ ​this​ ​article​ ​is​ ​published.​ ​The​ ​ranking​ ​is,​ ​by​ ​no​ ​means,​ ​a​ ​definite​ ​way​ ​to​ ​measure each​ ​individual's​ ​skill​ ​level​ ​in​ ​relation​ ​to​ ​one​ ​another.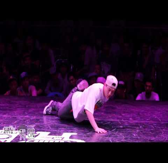 Bboy Devil
Representing the Mental Fusion Crew, bboy Devil is a rising superstar of his region. With impeccable flow that demonstrates his understanding of his body and awareness, he skillfully combines both powermove and footwork into one powerful style. Power combinations after power combinations, injected with a hint of footwork, is perhaps the surest way to dedicate his youth. This bboy has demonstrated that he is no stranger to international stage when he participated in the battle Hustle and Freeze, a competition which attracts bboys from all over the world. Though he fell short in the competition, his presence echoed deeply in every person's mind.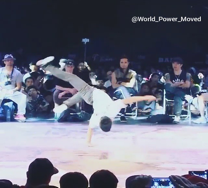 Bboy Boss
As his name suggests, there is no better word to describe this man other than the the word BOSS…followed by numerous exclamation points. Bboy Boss, representing the Force Crew, is an iconic figure in a new branch of bboys we refer to as "strength type" bboys. Strength type bboys specializes in feats that are seemingly impossible to execute unless, of course, he or she possesses inhuman strength. Bboy Boss's signature move is the very definition of this genre of bboys: Flare to an elbowless airbaby stall is nothing short of herculean feat. But that is not his only weapon. He is also equipped with flavorful footwork transitions that can take advantage of his musicality. Combined with his unique power that illustrates his strength, his presence on the floor is not to be underestimated.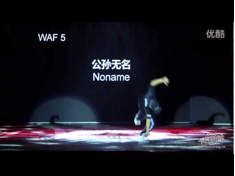 Bboy NoName
Ironically, bboy NoName is a bboy who has made a name for himself. Considered to be one of the older generation bboys that hail from China, bboy NoName's name has been embedded into Chinese domestic bboys mind as a god-like individual with insurmountable skills. He is the very epiphany of a bboy that has it all: Power moves, footwork, flow, freezes, musicality, and battle attitudes. Putting aside his skills that stood against the test of battles, it also stood against the test of time. Bboy NoName is considered to be one of the bboys from the older generation that helped the dance to prosper to this day. Representing the STO Crew, bboy NoName had brought nothing but honor to his motherland. Having high level understanding of every single category of bboying, bboy NoName is a lethal presence on the floor. Countless times he represented the yellow-starred flag of blood on international stages and achieved satisfactory accomplishments.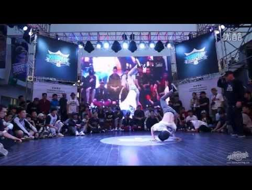 Bboy Marbles
Among the countless rising stars and young talents that China has to offer, Bboy Marbles is one of those cases where he managed to make a mark on international stages early on in his bboy career. Unlike many famous bboys, bboy Marbles currently has no known official affiliation with any other crews. However, that is not to say that one can underestimate this man. Bboy Marbles is a powermove specialist that emphasizes primarily on tricks and power moves. His unique signature power moves and transitions happens where one would least expect them to happen: In motion. Those added details painted the perfect impression that describes this beast of a man. His dominance was shown in the most recent Mounfund Jam in a heated battle against Venezuela. Everyone counted China out, as the Chinese did not have many bboys on the international stage. However, what bboy Marbles and his partner put out there are nothing less than astonishing.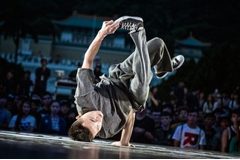 Bboy Lil-Chao
Deep embedded in the Chinese society is a philosophy that truly reflects its cultural beliefs of balance. Bboy Lil-Chao is the bboy embodiment of such concept. He demonstrated his skillful fundamentals through his musicality while also putting up a show with an injection of power moves to put an accent to his rounds. Representing the STO crew alongside with bboy NoName, he had numerous opportunities to test his skills against international competitions. Though he recently had not taken any titles, he always achieves a standard of excellence on the floor. There is no telling what the future holds for this bright young man.
—-Joe Pengachu
Related Articles