BATTLE OF TOKYO is a next-generation entertainment project from LDH, the major Japanese artist management agency behind EXILE and J SOUL BROTHERS III. Now, the project will be fusing the real and virtual worlds to create never before seen entertainment.
A total of 38 members from the 4 groups that make up the Jr.EXILE collective – GENERATIONS, THE RAMPAGE, FANTASTICS, and BALLISTIK BOYZ from EXILE TRIBE – have been transformed into avatars, marking the start of a unique "Mixed Reality Entertainment" project that crosses the boundaries between the real and virtual worlds. The project will produce a wide variety of digital and virtual content, from animation to games, live performances, music videos and even theatrical productions. The team has already released a set of incredible hybrid music videos, and a new album is set for release on June 23.
The BATTLE OF TOKYO project centers on the Jr.EXILE generation, and offers a glimpse into Super Tokyo, a vibrant futuristic city in a parallel world that exists in a totally different dimension from our own.
Each group from within the collective has their own virtual counterparts: MAD JESTERS (GENERATIONS), ROWDY SHOGUN (THE RAMPAGE), Astro9 (FANTASTICS) and the JIGGY BOYS (BALLISTIK BOYZ).
The production staff on this project include top-class Japanese creators, such as 'Ghost in the Shell: The Movie Virtual Reality Diver' director Hiroaki Higashi; Yusuke Kozaki, the character designer on 'Pokémon GO', 'Pokémon Sword and Shield', 'Fire Emblem' and the 'Godzilla' anime trilogy; and mechanical designer Yutaka Izubuchi, who has worked on the 'Mobile Suit Gundam', 'Mobile Police Patlabor' and 'Kamen Rider' series. Meanwhile, the avatars will be voiced by some of Japan's top talents such as Yuki Kaji, Subaru Kimura, Kaito Ishikawa, Shun Horie and Shunsuke Takeuchi.
This new incarnation of the BATTLE OF TOKYO project recently kicked off with a set of four animated music videos – one for each song by GENERATIONS, THE RAMPAGE, FANTASTICS and BALLISTIK BOYZ from EXILE TRIBE. Available now on YouTube, each music video combines intense, action-packed animation with live-action performances from each group.
Be sure to check them out below!
Music Videos
GENERATIONS from EXILE TRIBE / 'LIBERATION'
https://www.youtube.com/watch?v=oAcywK_V1UQ

THE RAMPAGE from EXILE TRIBE / 'CALL OF JUSTICE'
https://youtu.be/6TBPthuEMSc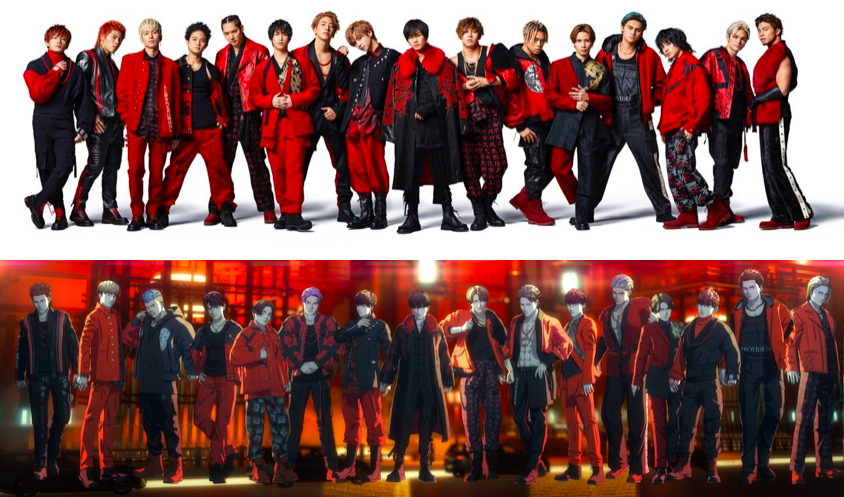 FANTASTICS from EXILE TRIBE / 'PERFECT MAGIC'
https://youtu.be/cdDs9G_5AMs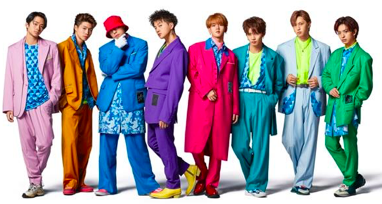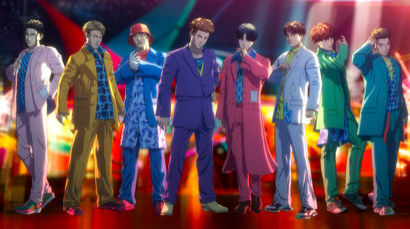 BALLISTIK BOYZ from EXILE TRIBE / 'VIVA LA EVOLUCION'
https://m.youtube.com/watch?v=7m6d3xXhJG8

Release info
New album 'BATTLE OF TOKYO TIME 4 Jr.EXILE' to be released on June 23.
This new album includes six new songs and four music videos! It also includes a concert video of 'BATTLE OF TOKYO ~ENTER THE Jr.EXILE~', which was filmed in July 2019 at Makuhari Messe in Japan, and is now available for the first time! There are seven versions of the album and videos available, including first-run limited edition and regular edition releases.
CD track list
1. LIBERATION (GENERATIONS from EXILE TRIBE)
2. CALL OF JUSTICE (THE RAMPAGE from EXILE TRIBE)
3. PERFECT MAGIC (FANTASTICS from EXILE TRIBE)
4. VIVA LA EVOLUCION (BALLISTIK BOYZ from EXILE TRIBE)
5. Alternate Dimension (GENERATIONS & THE RAMPAGE)
6. UNTITLED FUTURE (Jr.EXILE)
DVD & Blu-ray track list
DISC 1
LIBERATION (GENERATIONS from EXILE TRIBE) (Music Video)
CALL OF JUSTICE (THE RAMPAGE from EXILE TRIBE) (Music Video)
PERFECT MAGIC (FANTASTICS from EXILE TRIBE) (Music Video)
VIVA LA EVOLUCION (BALLISTIK BOYZ from EXILE TRIBE) (Music Video)
DISC 2
BATTLE OF TOKYO ~ENTER THE Jr.EXILE~ @Makuhari 4DAYS
DISC 3
BATTLE OF TOKYO ~ENTER THE Jr.EXILE~ @Makuhari 4DAYS
Online preorders (overseas shipping available)
https://shop.mu-mo.net/avx/sv/list1?artist_id=JREXI
https://www.cdjapan.co.jp/product/RZCD-77355?s_ssid=e3538160ace707ab64
BATTLE OF TOKYO official YouTube channel:
https://www.youtube.com/channel/UCCAFzScnTAKPEubuXEoFItg
BATTLE OF TOKYO official social accounts:
Twitter: @BattleOfTokyo
Instagram: battleoftokyo
Related Articles