The Voice of Vietnam is a reality television singing competition, creating opportunities for singing enthusiasts to shine on a professional performance stage. It spent five seasons and the sixth season began on April 14, 2019. All four coaches from the previous season did not return, leaving the panel to be renewed with Ho Hoai Anh, Thanh Ha, Tuan Ngoc and Tuan Hung.
The Battles Episode 8 of The Voice 2019 on June 2, 2019, officially returned with the team of coach Ho Hoai Anh including 15 contestants divided in 5 repertoires. But the act of Four Princes, Vu Duc Thinh – Ðinh Nho Khoa – Hoang Dinh Quan – Nguyen Tung Hieu burned their hearts out on the stage. With the mash-up of four songs "Tinh Don Phuong – Cham Day Noi Dau – Tra Sua – Qua Lau", four talented boys made the whole cinematic stage excited because of their good-looks and the ability of attractively performing. The handsome quartet brought a lively and fun mash-up repertoire that made the coaches, on hot seats, dance.
As the only woman in the coach panel, coach Thanh Ha praised: "I really like this performance, you all do very well, really satisfy both my ears and eyes."  Coach Tuan Ngoc also stated that this is a song that makes him very happy.  Coach Tuan Hung shared: "One more time you make this auditorium jubilant. The hardest part is finding your own point, then finding a common song so that you all can perform together. I am sure that this act will receive a lot of girls' admiration after the broadcast. "  This male star also predicts: "Who knows after The Voice of Vietnam program, our four princes can become a boy band loved by the audience."
Sharing about training with the group of four hot boys, coach Ho Hoai Anh said that this is the group that he let them be most free, he just puts up the form of the song and teaches some more ways on how to sing, there are many parts they made by themselves.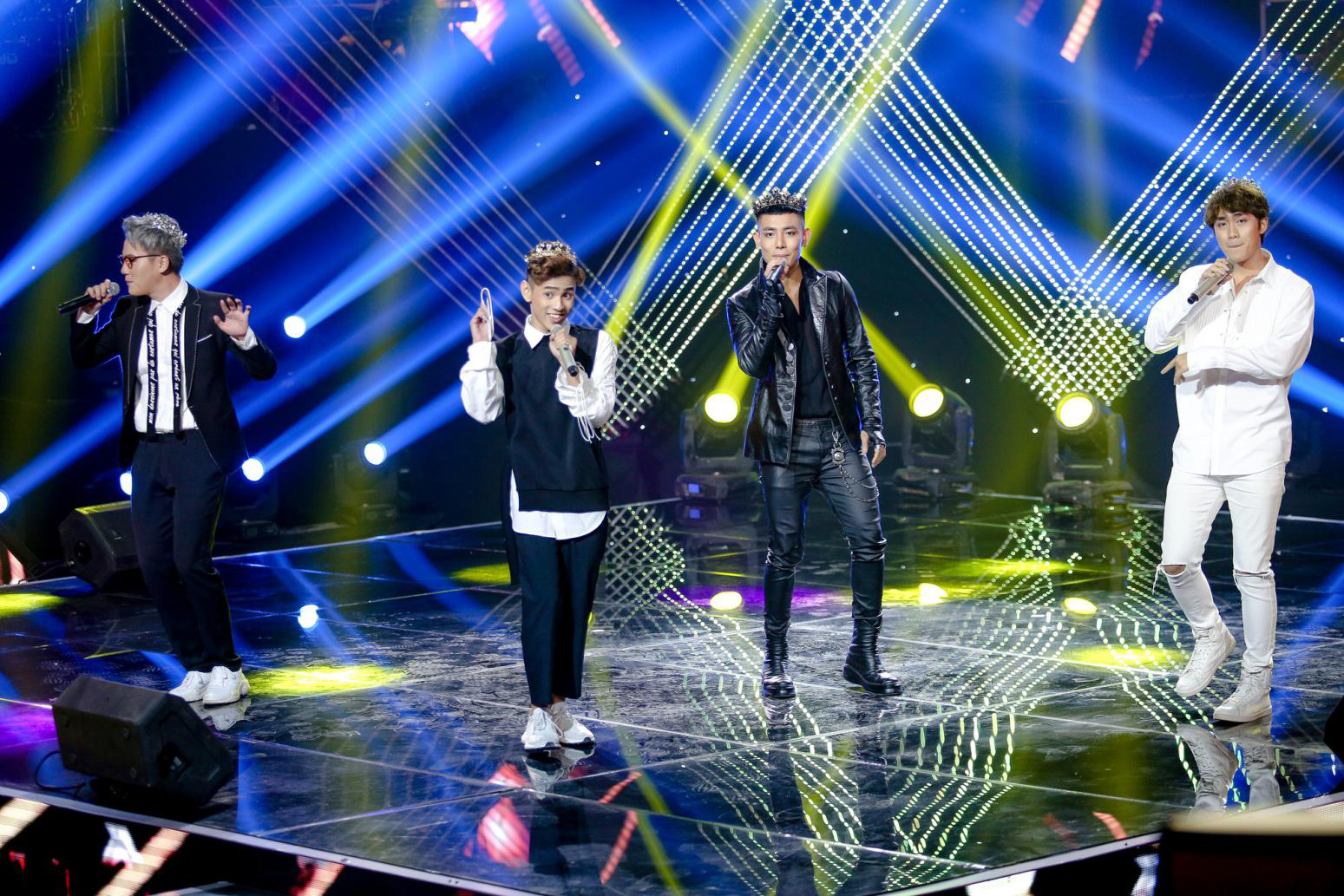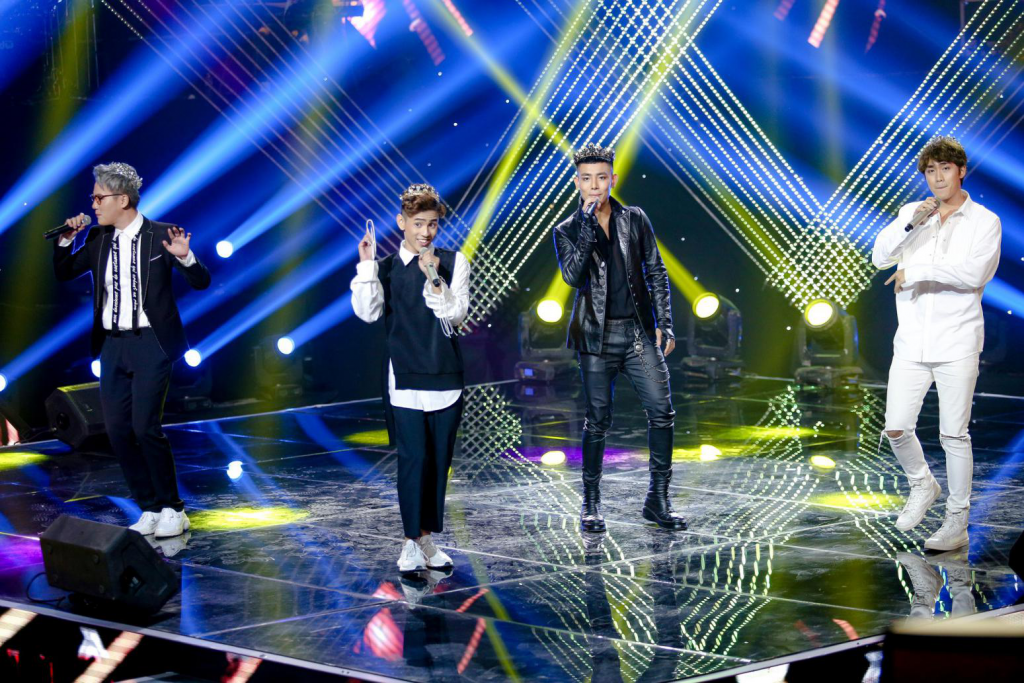 As coach Ho Hoai Anh said, Nho Khoa is able to write his own music. By choosing Tra Sua (Milk Tea) song, composed by him and his friend Orange (Khuong Hoan My on X Factor), he also wants to introduce the ability of composition of another group member (group Quyt & Nho)
"You need to try to write more, maybe it hasn't reached the maturity as your nature, but try not to lose it'', said Ho Hoai Anh.
About Duc Thinh, coach Ho Hoai Anh said: "Duc Thinh, you have passed the experience of a group, so all of your performances are calculated very accurately. That's why I don't have to worry about you much, but it is also the thing that I worry about because you have to do something unexpected, unexpected for yourself and for me".  Dinh Quan is considered by coach Ho Hoai Anh that he is normally quiet and gentle but today he is really cool on the stage. And Tung Hieu still retains his good form, the verse is very firm and clear but the biggest obstacle is that his mouth shape when singing needs more time to adjust.
There are no successful stars without talent and hardship. Therefore, all contestants in the program will have to go through a lot of challenges to be able to achieve the highest position. These are people who have real ability and convey enough elements to pursue a professional path. After broadcast, these contestants have received positive feedback from TV viewers. Most viewers give compliments for Four Princes' good voices and youthful performances.
Is it that these four guys will go on or will they have to stop?  Let's follow the track The Voice of Vietnam 2019, to get many surprises.
—-Hu Yen
Related Articles