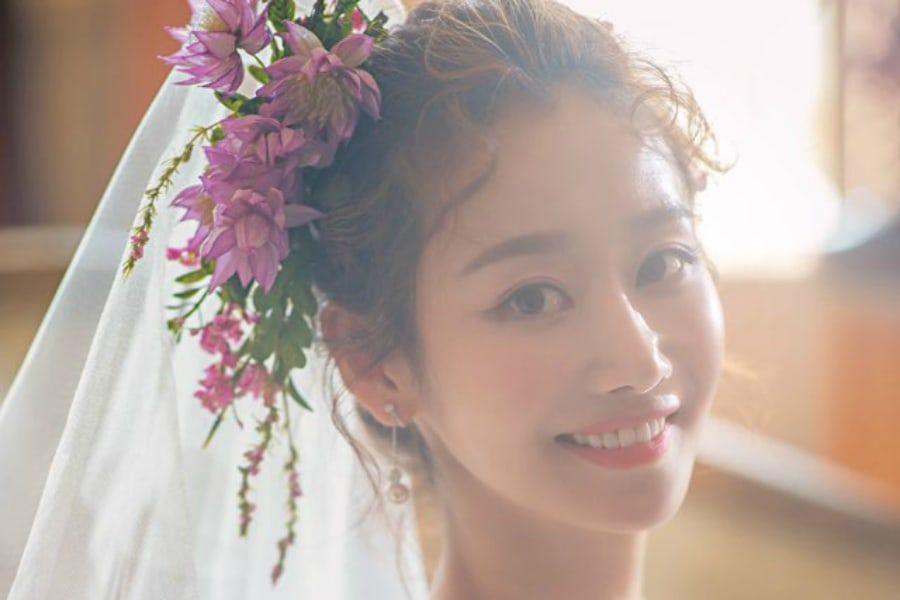 Another Crayon Pop member will be walking down the aisle and having a baby soon!
Gummi (Baek Boram), 31, announced on her fan café that she will be marrying her non-celebrity fiancé, a businessman. In her message, she also stated that they have a child on the way.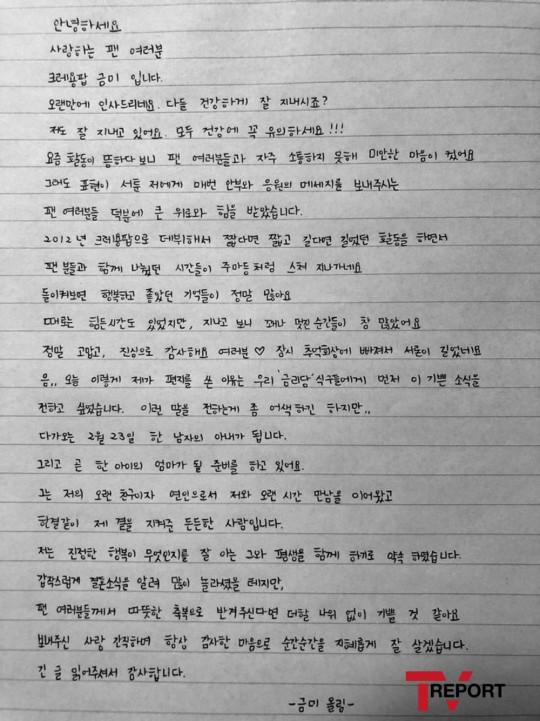 Hello, my beloved fans. This is Crayon Pop's Gummi. It's been a while. Have you all been well? I'm doing well, too. Make sure you take care of your health! I haven't been active lately, so I felt terrible for not being able to communicate with you guys often.

However, thanks to my fans who always ask how I'm doing and send me messages of support even when I'm not good at expressing myself, I received a lot of strength and comfort.

I debuted as a part of Crayon Pop in 2012, and the time can seem long and short. The moments I spent with you guys pass through my mind like a kaleidoscope.

When I look back, there are many good and happy memories. Sometimes it was tough, but there were many more amazing moments. I'm really grateful, and I'd like to sincerely thank all of you. I was so immersed in the memories that it took me some time to get to the point.

So…the reason why I wrote a letter today is that I wanted my fans to be the first ones to know the news. It's a bit awkward to say…I will become one man's wife on February 23.

And I'm getting ready to be the mother of a child soon. He is my longtime friend and lover, and we've been dating for a while. He is a reliable person who has always been by my side.

I promised to spend the rest of my life with this man who truly knows what happiness is.

You must have been very surprised to hear the sudden news of my marriage, but I'd be more than happy if you welcomed it with a warm blessing.

I will treasure the love you sent and make sure to live all moments wisely with a grateful heart.
Rosa Sposa, where Gummi's—who now promotes as an actress by the name of Song Boram—dress came from, confirmed the marriage news also.
"Gummi will be getting married to same-age businessman in Seoul on February 23," the bridal store said.
With her marriage and pregnancy announcements, Gummi becomes the second Crayon Pop to wed and have a child. Soyul married H.O.T's Moon Jee-Hun in 2017. In May of that year, the pair welcomed daughter, Jam-Jam. The trio now appear on Superman is Back 2.
We wish Gummi the best with her upcoming marriage, and we hope she and her soon-to-be husband have a happy, healthy baby.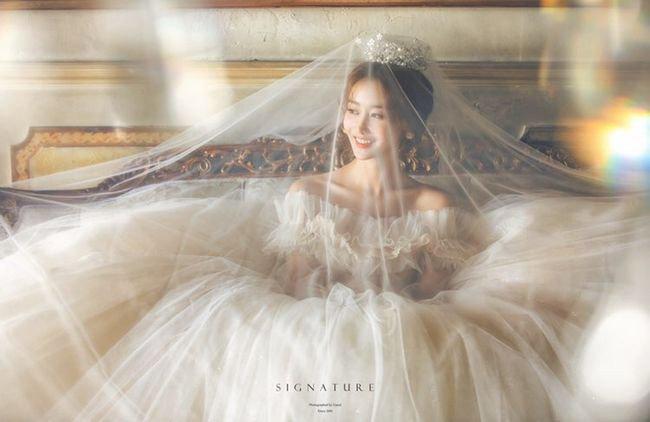 —-Olivia Murray
Related Articles