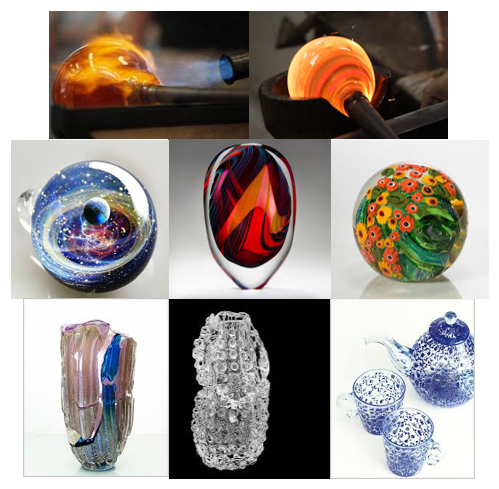 The treasure technique of glass blowing is said to have originate from Syria back in the 1st century. The technique quickly found its way in the Asian peninsula thanks to the legendary silk road glass trade in South east Asia and China. Since then, glass blowing has evolved into a specialty with the products used for luxury and commercial purposes among others. In the modern day, glass blowing is seen as an artistic work given its highly intricate prerequisites, especially the know-how on various aspects such as designs and color theory among others. Various Asian countries have embraced the glass blowing culture and have refined it into a cutting-edge work of art.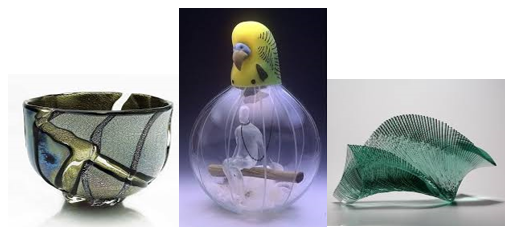 Japan; although famously known for lacquerware and bamboo, got introduced to glass blowing by the Portuguese in the 18th century. The country has heavily invested on the technique, including embodying the art into its curriculum in institutions such as University of Osaka and Niijima Glass Centre. Another investment which has facilitated the glass blowing tradition in Japan is the presence of museums including Toyama, Hakone, Kai and Nakama galleries. Consequentially, most of Japan's glass arts–whose complexity, pattern and design differ by an artist's theme–have become the pinnacle of highly-rated galleries globally. The Japanese glassware evolution started with the Nagasaki glassblowers as pioneers to notable glass artists such as Kyohei Fujita, Tosichi Iwata, and Jutta Page.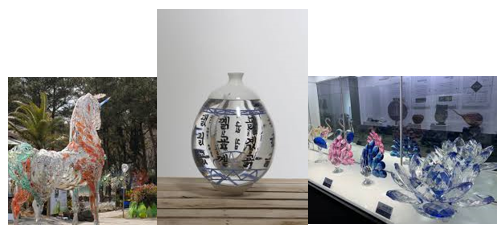 Having been introduced to the skill right around the same era as Japan, South Korea has also advanced its glass blowing technique. Just like Japan, South Korea has also invested in transferring the technique's knowhow and aptitude by integrating it in educational institutions such as Kook-mi University and Joon glass studio. The presence of museums–including Jeju glass museum–and exhibitions facilitates the continual perfection of South Korea's glass blowing art.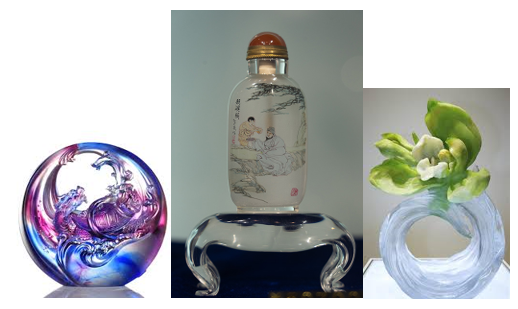 China is alleged to have acquired the skill of glass blowing from the West in the 3rd century with the glass artifacts made with lime and soda. However, the discovery of Chinese-shaped glass objects dating back to the Han dynasty of 206 BC and 220 AD suggests otherwise. Regardless, China has perfected its glass blowing technique throughout generations. One of China's most iconic promoters of glass art is the Shanghai museum of art glass where pieces of notable aesthetics and skills are displayed. Programs in institutions such as Shanghai University and Tsinghua university further spread the glass art culture. Meng Du. Tittot and LiuliGongFang are some of China's notable glass artists. Liuli art; also known as Chinese crystal art, is China's most cultural and authentic glass art given its ancient Chinese-influenced designs
—-P. Earlkh
#glassblowing #Asianglassblowing #Chinese #ShanghaiMuseum #KookmiUniversity #JeJuGlassMuseum #JoonGlassStudio #LiuliArt #crystalart #UniversityofOsaka #NiijimaGlassCentre #glassartmuseum #Tittot #liuliGongFang
One response to "The Origins of Asian Glass Blowing"
Related Articles