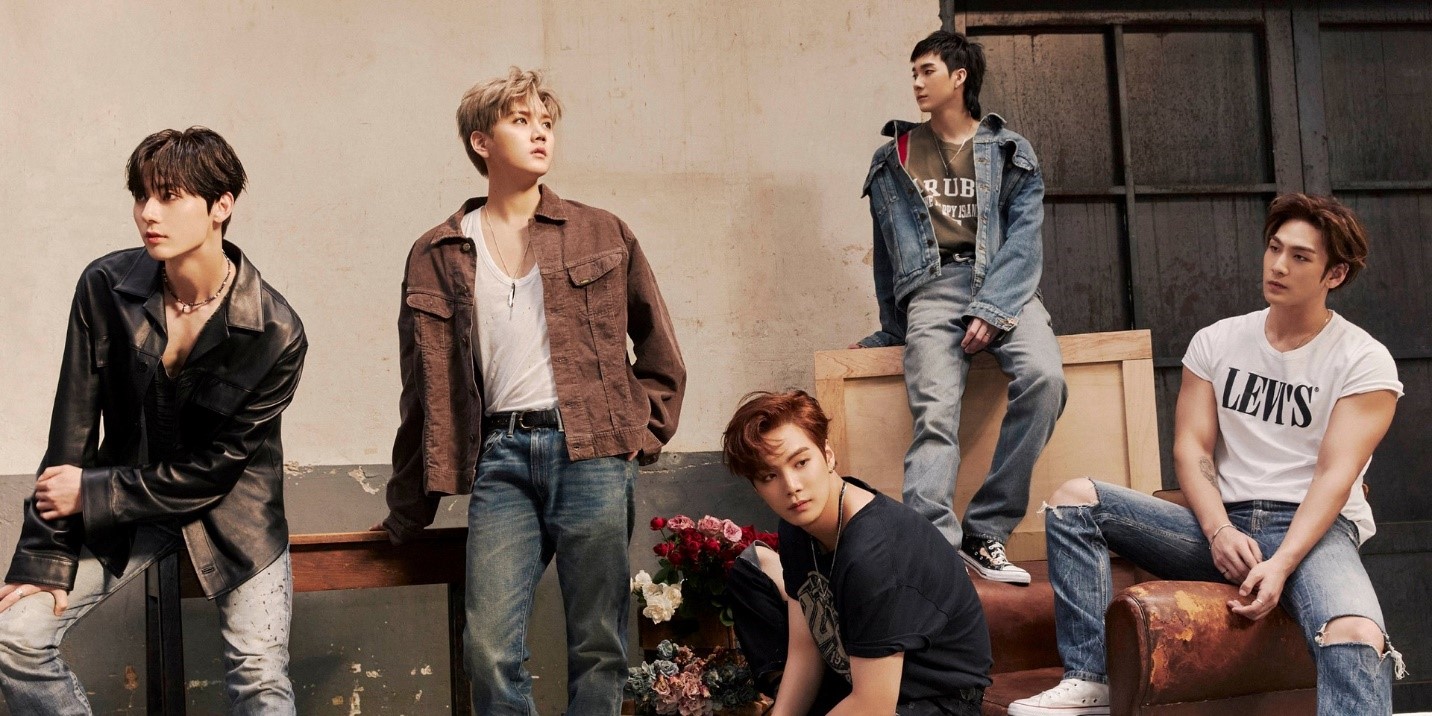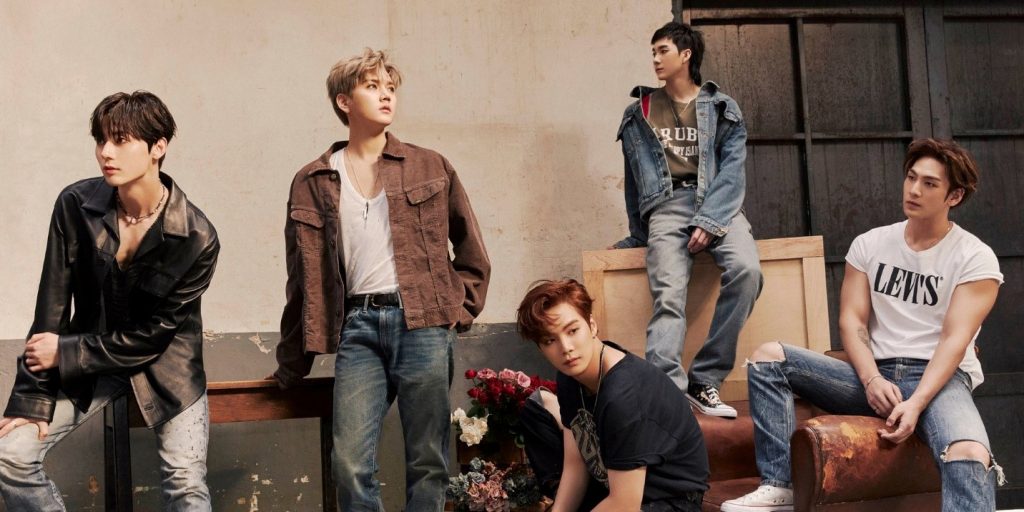 After ten years, Nu'est have announced their disbandment set for March 14, 2022.
On February 28, 2022, Pledis Entertainment announced on HYBE's Weverse* page that Aron, Ren, and JR will not renew their contracts with the agency, setting the stage for Nu'est's disbandment. Baekho and Minhyun opted to renew their contracts according to Pledis' announcement.
Hello.

This is PLEDIS Entertainment.

We would like to express our sincere gratitude to all the fans who have shown boundless and unwavering support for NU'EST over the past ten years.

The exclusive artist contract with NU'EST will conclude as of March 14. Our company and the members of NU'EST went through careful consideration and discussions on the future of the individual members, what would be the best path for everyone, and how they can present their best selves.

JR, Aron, and Ren have decided to start afresh after leaving our company. Baekho and Minhyun will renew their contracts. We respect and support the decisions of every member as they are the result of careful and extensive consideration and discussions.

NU'EST is a valuable group that holds a special place in our company as the first boy group of PLEDIS Entertainment. The group has been loved by many with their stylish music, performances, and the way in which they write their dramatic narrative with their fearless attitude since their debut. We would like to extend our sincere and heartfelt gratitude to JR, Aron, Baekho, Minhyun, and Ren who have always put their best foot forward over the past ten years.

NU'EST will cap off their official activities as NU'EST of PLEDIS Entertainment with their album that will be released in March. PLEDIS Entertainment wishes the best for the members' new leap forward and growth and will continue to cheer for their bright future ahead of them.

We would like to express once again our gratitude to L.O.Λ.E who have always stayed by NU'EST's side. We ask you to give your unchanging love and support to the members as they embark upon the next chapter of their careers.

Thank you.
Following Pledis' announcement, each Nu'est member release messages to their fans.
From JR:
Hello, this is NU'EST's JR. Now that it's almost spring, it seems like winter is gearing up for one final cold spell. How are L.O.Λ.E doing?

I don't know how to say this, so I've been rewriting this dozens of times. After a long period of thought and discussion, the members have each decided to go their own ways. When I look back on the past 13 years, counting both the time it took for us to prepare to debut as NU'EST and the time we spent with all of you as NU'EST, there was not a single day when I didn't feel grateful. I know very well that that was possible due to L.O.Λ.E and the members, so I'm still afraid and scared of standing alone.

I feel like there is nothing I can say to comfort the disappointment and pain of L.O.Λ.E. I also don't think I can express in writing how much I love L.O.Λ.E and thought of them. You watched over our teens and twenties and helped us walk only the best and most beautiful paths, and I sincerely thank and love you. This love and gratitude is not in the past, but in the present and future.

I also bow my head in gratitude to the staff at Pledis, including CEO Han Sung Soo, who led and watched over a country boy who didn't know anything so that he wouldn't fall into the wrong path.

I intend to keep piling up the experience properly and sincerely just as I have been doing until now.

When the spring snow blossoms and a nice breeze begins to blow, I'll greet you again with good news.

This was NU'EST's JR.
Baekho wrote:
Hello, this is NU'EST's Baekho.

I've already spent 10 years as NU'EST member Baekho. If I think about everything that happened before our debut until now, I've cherished new dreams, achieved those dreams, made new dreams, and experienced things I'd never imagined.

To be honest, it hasn't been long since I even believed that we would be able to say thank you on our 10th anniversary. I'm so grateful to the members and to L.O.Λ.E and to countless other people for making me able to say it.

The time we spent together has made me who I am today and will continue to make me who I am in future.

Even though there were moments when I felt desperate or frustrated, the more time I spent with L.O.Λ.E, the more I wanted to go slowly and for a long time with them. In future, I will continue to walk step by step while sharing emotions like love and laughter with you. To the NU'EST members, I love you.
Aron– who, in 2021, took six months off from promotions to focus on his mental health– said:
Hello, our L.O.Λ.E. This is NU'EST's Aron. Even as I write this, I'm worried about what to say.

NU'EST debuted in 2012 and we ran all the way until this year, 2022, while only looking at L.O.Λ.E. In the past 10 years, there were many hard times and moments when we wanted to give up, but we were able to overcome them thanks to L.O.Λ.E. Thanks to you, I was able to learn a lot about love, gratitude, and what's precious. Thank you so much. It was through NU'EST that I was able to meet L.O.Λ.E, and I have spent the happiest and most precious moments of my life with L.O.Λ.E. Thank you for giving me memories that I will never forget for as long as I live. I was really happy.

I'm very scared and nervous to do things on my own, but I'm going to stay with you, so don't be too sad. I'm going to work hard to repay the love I've received over the past 10 years, so I'd be grateful if you kept on walking this road with me.

Please show your love and support for the other NU'EST members, who will continue to shine in the future.

To L.O.Λ.E, I'm sorry, thank you, I love you.
Ren added:
Hello, this is NU'EST's Ren.

First, I can only say I'm sorry to the L.O.Λ.E who must have been waiting for the news about our contract renewal.

It feels like just yesterday that I was 16 and left my parents to become a trainee in order to achieve my dream of becoming a singer, but somehow it's already been 10 years since I debuted as NU'EST.

When I was young, I was homesick for my family and caused people around me to worry with my anxiety and nervousness about my debut, but because I was with the other members, we were able to run together toward our common goal. After we debuted, it was thanks to L.O.Λ.E, who were always with us and made happy moments with us and cheered us on, that I was able to endure everything. It was a very warm and happy time that I spent with L.O.Λ.E.

Since it's been so long, it was that much more difficult to make this decision… but I've decided to leave NU'EST and walk in a slightly different direction. It's not a path I've walked before, so I'm a little scared and cautious, but I want to take courage and walk it. It feels unfamiliar not to know what path will open up in front of me next, but I will use the work I've done until now as my driving force and be brave and walk forward.

I think that I am able to exist now because of the members and L.O.Λ.E. I won't forget how I feel right now and walk with confidence. I am grateful for all the moments that I spent as NU'EST's Ren.
Finally, Minhyun wrote:
Hello, L.O.Λ.E, it's NU'EST's Minhyun. It's been a long time since I expressed myself through a handwritten letter, but I grabbed the pen because there was something I wanted to share.

I have a lot of worries about how to say this in front of L.O.Λ.E, who are waiting with excitement and happiness for our 10th debut anniversary. After many discussions about NU'EST's future with the members and the agency, the members and I have decided to make a fresh start.

From our debut in 2012 to now in 2022, we only looked forward. There were many times when we were tired an exhausted and wanted to cry, but we thought of L.O.Λ.E and overcame and endured it. The reason we were able to run so far without tiring, our driving force, was L.O.Λ.E's love and support. I will never forget the gratitude I feel for the love that you have given us.

L.O.Λ.E, thank you for giving us such warm and happy moments. I was happy. Through meeting L.O.Λ.E, I learned how to give and receive love. I will repay your love by working for a long time with sincerity.

Finally, I hope that you will also walk together with all the other NU'EST members, who are my closest friends and family, toward a bright future.
The quintet will release one more album prior to disbanding.
Nu'est debuted March 12, 2012 with "Face," which was a powerful debut in a year that also featured the debuts of EXO, B.A.P, and BtoB. Over the years, Nu'est popularity ebbed with them regaining increased popularity following JR, Ren, Baekho, and Minhyun's time on Produce 101 season two. Minhyun was later named as a member of Wanna One.
Nu'est had two sub-units: Nu'est W, which performed sans Minhyun while he was with Wanna One, and Nu'est M, which debuted in China with a sixth member, Jason, who hailed from Yuehua Entertainment.
We will certainly miss Nu'est, but we hope they'll reunite in the future!
*HYBE became Pledis Entertainment's majority share holder May 25, 2020.
Sources: (1) (2) (3) (4) (5) (6) (7) (8) (9)
—-Olivia
#NU'EST #NU'ESTDisband #kpop #LOVE #koreanboygroup #Pledis #HYBE #Aron #Ren #JR #Marchnewsingle #NU'ESTM #NU'ESTW #Weverse #kpopmusic #kcrushnews #kcrushmedia #kpopidol #newmusic #March2022 #koreanboygroupdisband2022 #NUEST #willbemissed
Related Articles