The group H.O.T. held a successful full-member concert. It was such a massive concert, named 'Forever High-Five of Teenagers' in the main stadium of Jamsil Sports Complex, from 13 October to 14 October. It has been 17 years from the last concert which is held on 27 February 2001. The members got together after filming a TV show 'Infinite Challenge-The Saturday Special, Saturday Is a Singer', which was broadcasted during the Korean spring festival (15 February ~ 18 February).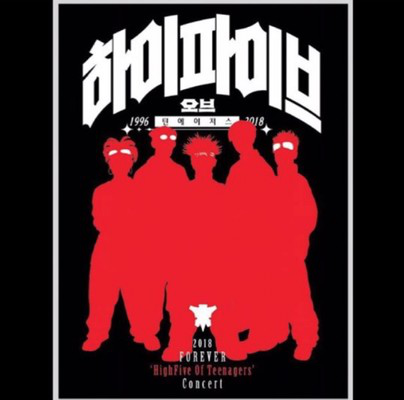 The members wore the clothes previously worn on the debut performance and sang a debut song 'The descendant of the worriers'. Then, they sang the songs, 'Wolves and Lambs', 'Fighting Spirit', 'The Way That You Like Me', 'Outside Castle', 'Line Up', 'Hey Child', making a energetic greeting to the crowd for waiting them for 17 years.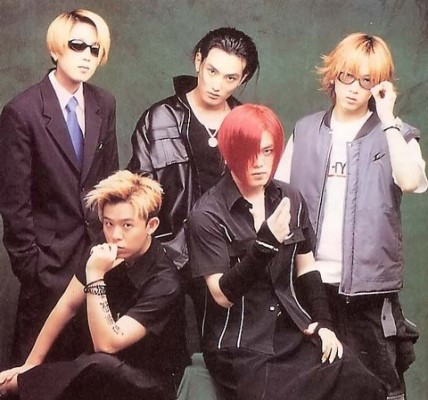 "I'm Lee Jae Won, the youngest in H.O.T"
"I'm Gang Ta, the lead vocal of H.O.T".
"It's been long time no given a performance on the same place we performed last. I'm the leader, Moon Hee Jun"
"I'm taking a role as a foreigner in H.O.T. I'm Tony An."
"I'm Jang Woo Hyuk, the center of H.O.T"
H.O.T is constituted of 5 members, Lee Jae Won, Gang Ta, Tony An, Jang Woo Hyuk, and the leader, Moon Hee Jun. Moon Hee Jun communicated his thankfulness that he could meet his fans since 17 years ago, as they promised that they would come back.
They also mentioned that "There was a little burden and nerve. We were not sure if we could perform as well as before. But one of my friends said, you, who attended our performance, would make our performance perfect, though."
By the way, they couldn't use their group name on the concert as it's not permitted by the holder of trademark right of H.O.T. Therefore, the holder of the concert could only use the full name of H.O.T, 'High-Five of Teenagers'
The 80,000 pieces of tickets were sold rapidly. Meantime, there was a lot of illegal tickets sold in millions of Won, and people criticized that some people makes this concert turn into a false way of getting money, and it's an illegal actions.
However, the concert was held successfully and they also sang some solo songs. In this concert, Tony An has revealed his new song, 'Hot Night'. Then it was 'Pioneer' by Moon Hee Jun, and 'I'm So Hot' by Lee Jae Won. Then the members gathered together and continuously sang 'It's Been Raining Since You Let Go', 'You and Me' and 'The Promise of HOT', which is also sang by the crowd. Then it was 'Candy', the best hit song of H.O.T wearing overall trousers, and sang 'Happiness' afterward.
The concert continues on 14 October.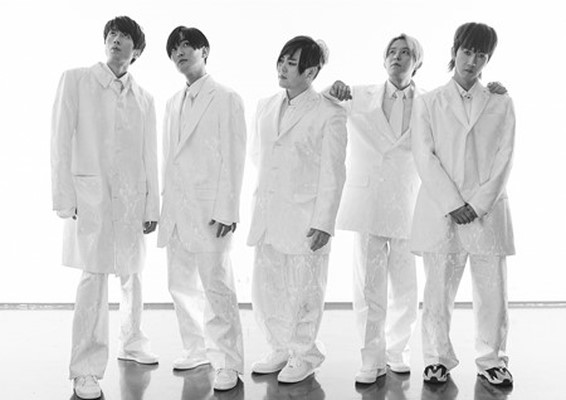 —-JKim
Related Articles