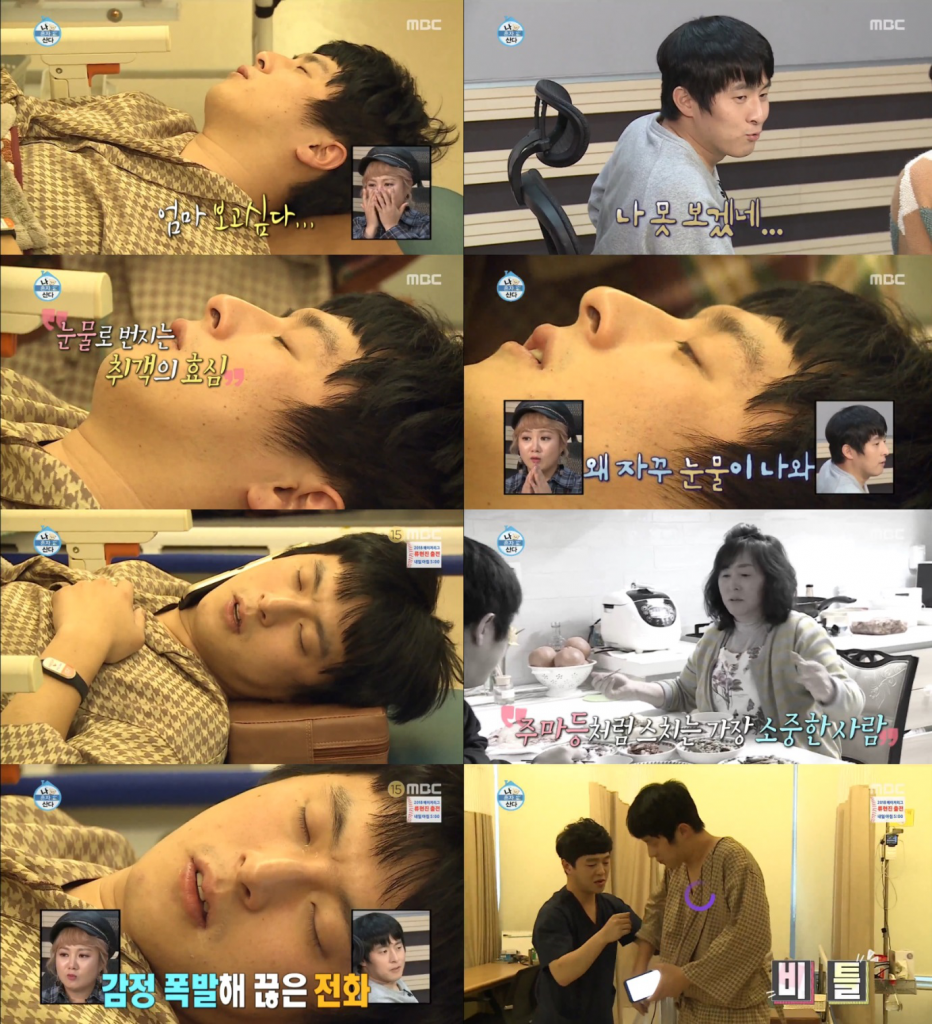 Kian 84, a Korean webtoon artist who appears on the TV program 'I Live Alone', showed his warm heart during taking an unconscious sedation endoscope. He mentioned something that was covered in his mind and wouldn't be said out on broadcastings.
'I Live Alone' is a program which shows both recorded scenes and chatting of members of the program, of which none the members are married. In this episode, Kian 84 has been depicted as a man of humor, love and tender. Kian 84 met Kim Chung Jae, a junior in his university, and took a physical examination together with him. It was the first trial of Kian 84's life. In the first, he appeared to be very nervous and fearful. But as the steps are taken, he recovered to his original character and became talkative. Kian 84 wasn't sober after he finished taking an unconscious sedation endoscope, and he began to mutter. Kim Chung Jae made a phone call to Kian 84's mother, then Kian 84 said on the phone, that "I would succeed and take better care of you, mom, I wish you could live longer and healthier. I should hang up as I'm going to cry." Watching this scene with the members of 'I Live Alone', Kian 84 felt a little embarrassed. It made Park Na Rae, one of the hosts, became moved and Jun Hyun Moo asked her "have you just cried for him?"
By the way, Kian 84 appeared as a taciturn and serious character on the show. But this time he became a careful and tender person to make himself more charming instead. As he has a hidden filial love, Kian 84 is supporting his mother with a rent house in Jeju Island.
Kian 84 cried for missing his mother on the phone, and he could express his emotion so plainly. In his mind, there was full of love and respect for his mother and it was revealed as he took an unconscious sedation endoscope and became insane for a while.
Kian 84's real name is Kim Hee Min, and he draws a weekly webtoon on a famous Korean searching website, Naver. During this unconscious sedation endoscope, he has given us an emotional feeling rather than a big laugh, and this type of episode is known as an 'entertainment cheat key'.
—-JKLim
Related Articles