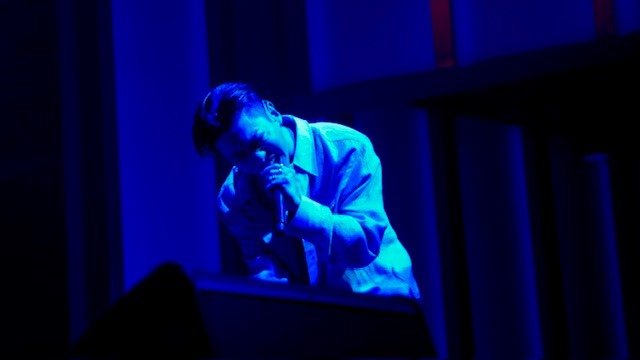 "The Colors Of Bang Yong-guk" Is Bang's first solo tour since with his group "B.A.P." Starting his own label "Consent" in 2022, he put his heart into his 2 released albums. Songwriter, rapper, singer and producer Bang has always had a love for sharing his music. Announcing his tour, he was excited to travel and meet the fans that support him.
Dallas' theme was blue so of course a lot of fans participated and showed out in wearing blue, having B.A.P lightsticks and whistles, and even signs showing support for him. The show started with a DJ who wanted to hype the crowd for Bang's entrance and didn't disappoint. The atmosphere in the venue was very fun with different types of music playing. I have only been to K-pop concerts, so this was my first K-Hip hop concert. Even a bit of K-pop did play before the DJ came out.
When bringing Yong-guk out, he instantly went right into performing, like it's a part of him and it shows. Song after song the crowd never hyped down as he brought the
energy every time. But being Dallas, Texas always comes with a bit of surprises as the rain caused the power to go out in the venue. He was worried about the Dallas fans seeing how the storm blew the power and started to pour down hard. Telling the fans "You guys better get home safely". Making light jokes to cheer us up. Even when the fans were more worried about him.
But even through the short power outage, fans cheered for the tech and crew to get the show back running, some who handed out water to fans. Something that I notice a lot from him on this show, being a fan of him since B.A.P is how much he smiles more when performing. Even when the song there's a bit darker he would smile after getting the vibe of the song. With his goofy dancing or even jumping on the stage he never shies away. When the show was coming to an end it felt like it just started.
Time passed by so fast between him talking to fans and going straight into the songs. Through his encore songs he got close to the crowd giving hugs high fives and waving making sure he didn't miss a single fan. Seeing him perform truly made me grow more of a bigger fan of him. He wants to come back and I hope when he does, he can get a bigger arena and have even more people supporting he and his musical journey.
Throughout the Dallas show Bang showed how much he loved and appreciated his fans for being there for him through his journey or hardships and him finding love within himself. He talked about making memories with Dallas and happy that we all had that moment we will never forget in Dallas. Bang loved talking to us and sharing how he felt about this tour starting, his songs and just meeting us after so long since coming to the U.S. with B.A.P in 2017.
This was my first time seeing Bang Yong-guk live. I never got to see B.A.P live unfortunately, but the energy made me feel like it made me feel like being in those music videos I've seen over the years. I feel like he has a lot of potential and I want to see him in stadiums next year. He is constantly working on music so I know it won't be long till we see or hear from him again.
Thank you to MyMusicTaste and YYEntertainment for such a memorable event!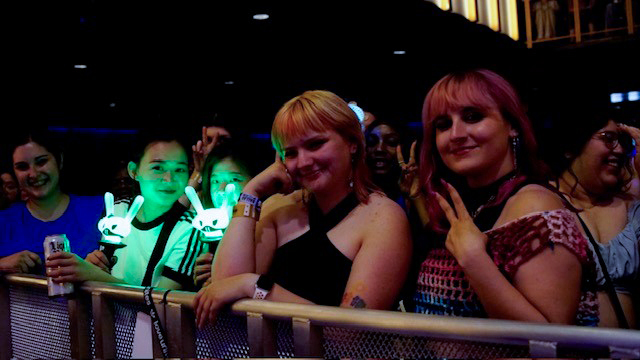 —-AliZNation
#BangYongguk #ColorTourDallas #ColorTourTexasBangYongguk #MyMusicTaste #YYEntertainment #OrangeDrive #kcrush #khiphop #RaceBangYongguk #Ibelieve #BangYonggukfans #Matokilightstick #YonggukMatoki #UpBangYongguk #kpop #BAPfans #BestAbsolutePerfectKpop #kpop #GreenBangYongguk #kcrushamerica #BAPBaby #kcrushconcertcoverage #BangYonggukUSTour #koreanartiststour
Related Articles