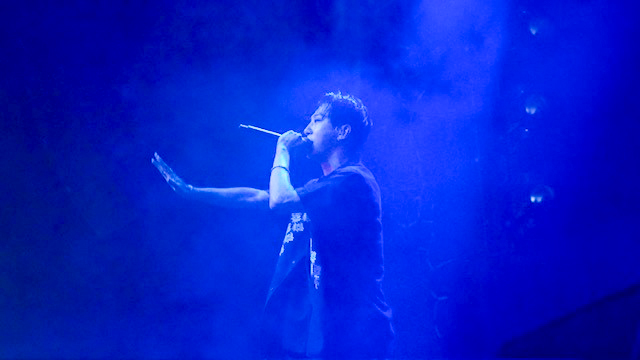 The Austin, Texas Concert was really hyped and full of life! He performed a song from the past, "I Remember," along with songs from his current album. It was really a blast to be there and to see him perform again.  The last time I saw him perform was in the B.A.P era. The audience was even happy to see him perform again, old and new fans alike. You could even see it in his performance that he himself was even happy to be back.
I also want to do a quick shout out to the Emo, which held Bang Yongguk's concert. They had the nicest staff, making sure the audience was hydrated inside and outside while they waited for the concert to begin. They even had an ice cream truck parked outside too. The venue itself looked really neat as well, it had an illusion bunny on one of the walls and was pretty spacious for the most part.
Alright let's get back to the concert, Yongguk had his DJ open for him to warm up the audience, get them hyped, which he did. The DJ had three songs and the audience were feeling the music, enjoying the remixes and transitions to the next song. I even caught myself jamming out to the songs too as I was taking notes. After done performing, he grabbed his mic and told the audience to scream at the top of their lungs to get Bang to come out. The audience did as they were told and screamed which was enough to bring him out and Bang's first song was "G.M.T", which is a great song to start off with just to keep the hypeness up which not going to lie he did keep the hypeness up! It was great to hear the audience chant and sing along with him, it was even cool to see his DJ be his hype man too because he also sang the chorus on some of Bang songs.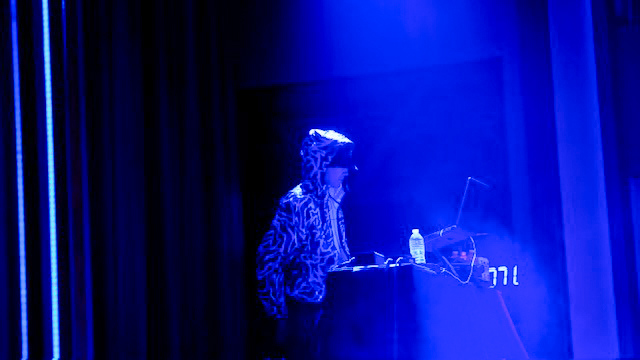 (DJ with Bang Yongguk's Color Tour)
The next song on his list was "UP" and you could tell he was feeling it, plus the crowd was hyping him up more, thus he started feeling himself in this song. It is one of my favorite songs of his as well so it was awesome to hear it live. He was doing a great job on keeping eye contact with his fans, at one point of the concert he told his fans that he wants to make eye contact with everyone in the audience and he did very well on keeping that promise.
The 3rd song on his list was "Race". The color for this was a great choice. It reminded me of one of his songs he performed, "Green."  There was a moment where the columns flashed green across them. It was a good little detail they did for that song, but back to "Race". This is one of the songs audiences were hyped to hear as well. The mic was doing great on picking up his voice every time he was singing throughout his performances.
Bang had breaks in between some songs to talk to his fans, he would speak English sometimes and his awesome DJ would be his English translator as well. He talked about how it was his first time in Austin TX, how Texas heat is super hot and that he had BBQ when he got to Austin. He was even talking about himself and his DJ working on an album together and to wait for it, which the audience was excited to hear that big news! But the most important thing he talked about was that his fans brought him back into this world and that he is grateful for their love and support for him. He even mentioned to his fans close to the end of the concert to give the same amount of love they give him to themselves, to always love themselves.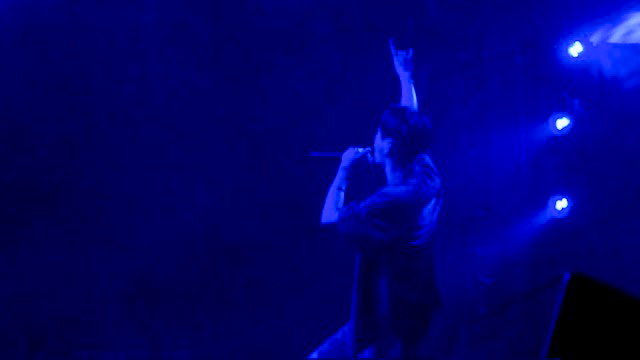 The first highlight of the concert was when he performed one of his classics, which was "I Remember".  It is awesome to hear it live and just to hear it again. The fans were jumping up and down with excitement while singing along with him.
The other highlight was that we got to see him hold Matoki light stick again and how he incorporated it into his song "Green".
The next one is "Orange Drive". My personal favorite in his setlist, but it was great to hear that live and seeing the audience vibe with the song swaying and singing the chorus to it and the lighting was great for this song only because it was Orange.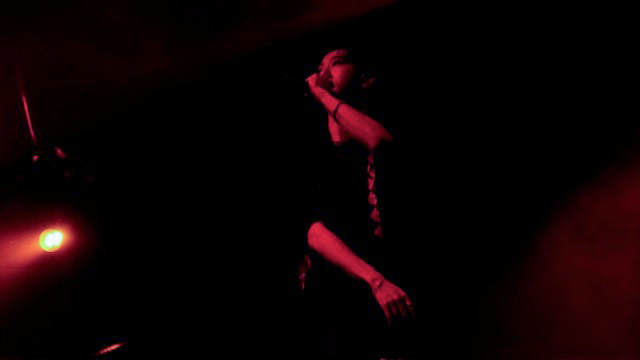 The last and final highlight was the sight of seeing Bang happy and enjoying himself and being himself too. His fans noticed it as well and were just as happy as he was, but probably more.
It's great to see Bang Yongguk touring again and using the colors to express all phases of himself to his loving fans. He still has more tour stops to go, but hope he gets plenty of rest in between while having fun seeing the sights and seeing his fans too.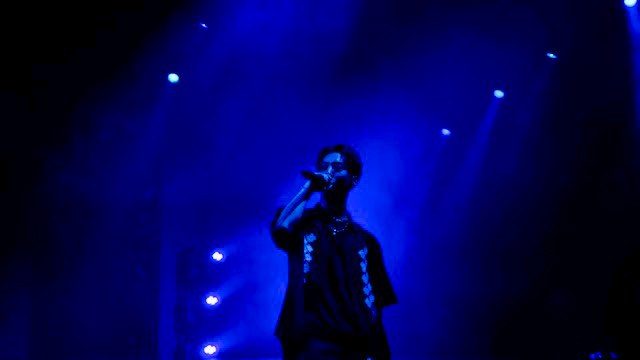 A very big Thank You to MyMusicTaste and YYEntertainment for lighting up Bang Youngguk's fans in Texas.
Article by: Breya
#BangYongguk #ColorTourAustin #MyMusicTaste #YYEntertainment #OrangeDrive #kcrush #khiphop #RaceBangYongguk #Ibelieve #BangYonggukfans #Matokilightstick #YonggukMatoki #UpBangYongguk #kpop #BAPfans #BestAbsolutePerfectKpop #kpop #GreenBangYongguk #kcrushamerica #kcrushconcertcoverage #BangYonggukUSTour #koreanartiststour
Related Articles