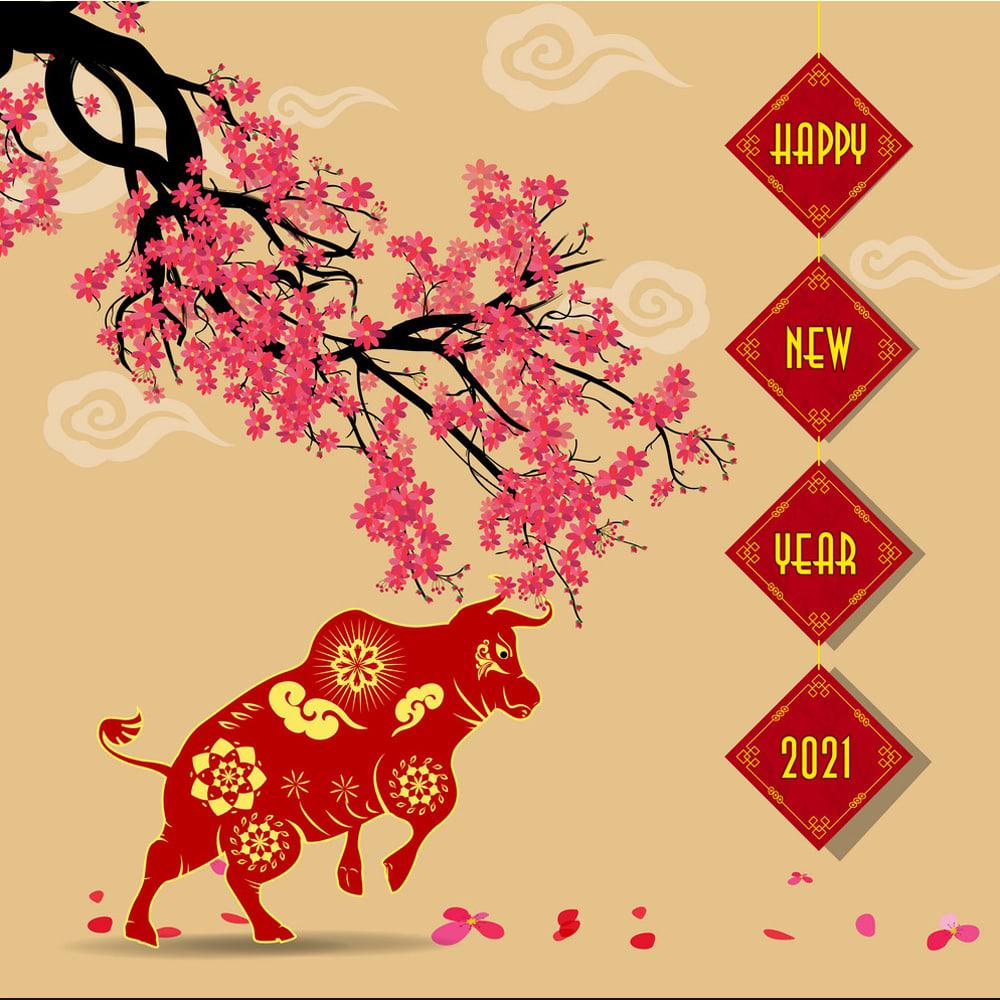 To the Vietnamese people, Vietnam New Year or Tet holiday is the most important festival around the year. The Tet festival often takes place from late January to early February depending on the cycle of the Lunar Calendar. The three days of January of the Lunar Calendar are the most significant days but people in Vietnam often spend nearly half of a month to celebrate the festival. This year Tet festival 2021 falls on February 12th, 2021. The Zodiac Sign of 2021 is the Buffalo.
Traditionally, the purpose of the Tet holiday is that Vietnamese people would like to thank Gods for bringing the Spring full of blossoming flowers and trees and say goodbye to the cold winter.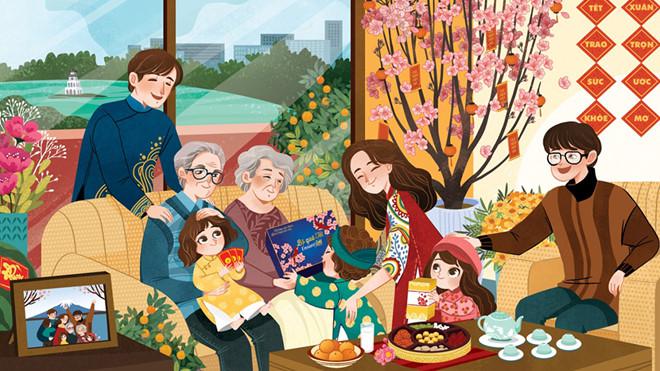 Tet holiday is a spiritual opportunity for living people to invite deceased ancestors to join family gatherings. This is also an occasion for members of the family to reunite after a long year of working far from home. Whatever they do and wherever people are, they quickly find ways to return their hometowns and meet their loved ones.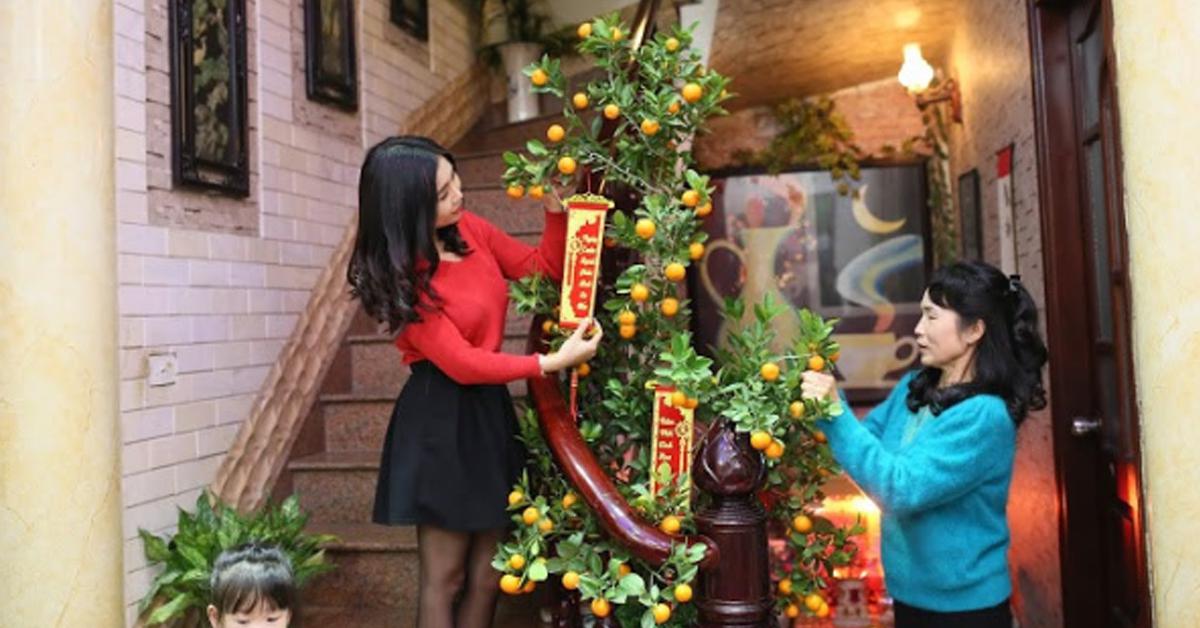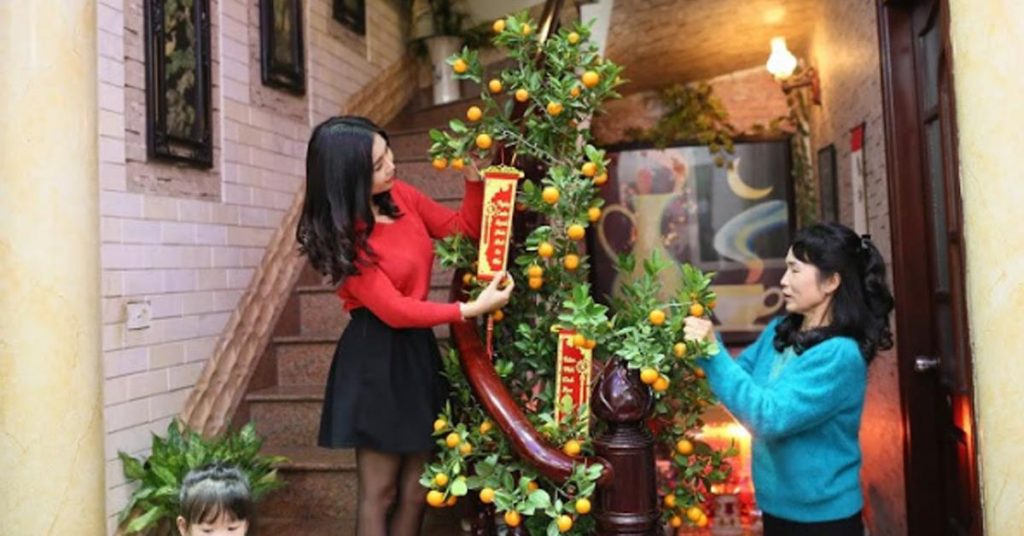 Before Tet holiday, people clean their houses and decorate them beautifully with kumquat trees, peach blossoms, or apricot blossoms.
The streets are also festooned with lightening lanterns and red banner "Chuc Mung Nam Moi" or "Happy Vietnam New Year".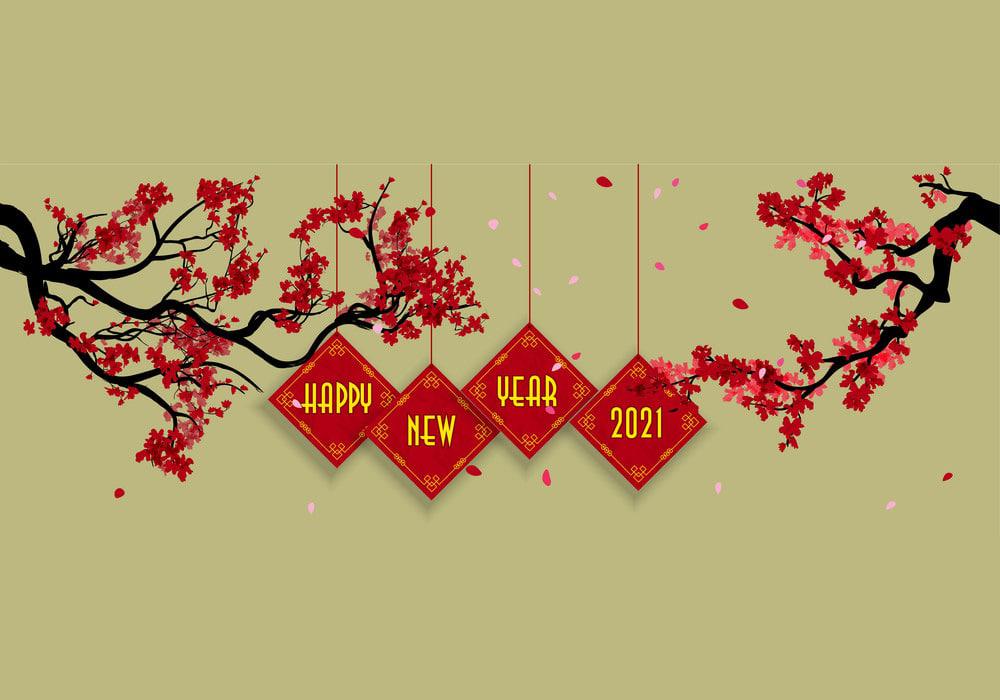 They try to clean and dust-wash everything because the cleaning is believed to erase and sweep away all the dust and bad things that accumulate in the old year.
Additionally, everyone has their hair cut, buy new clothes, and bring gifts to their relatives, friends, and supervisors. They spend lots of money to buy all the best things to ensure that they will have a prosperous year. Another vital thing is that all the debts should be paid off or else they will bring bad lucks to the whole new year.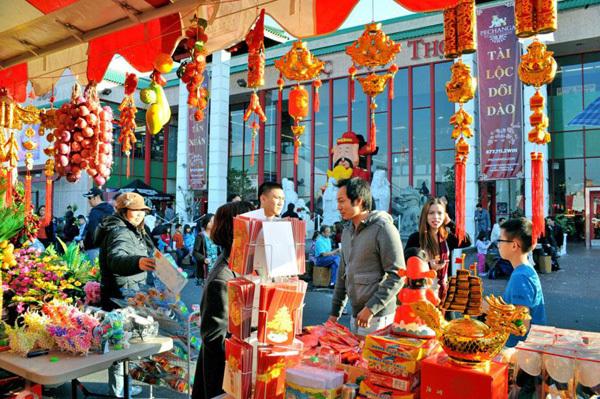 Tat Nien – or the meal in New Year's Eve is the meal to finish the entire year. There are lots of well-prepared dishes and everyone happily enjoys the meal while talking about good memories and nice things. They have many traditional foods such as Chung Cake (Sticky rice cake), Day cake, pickled onion, pork, beef, sweets, dried fruits, and seeds.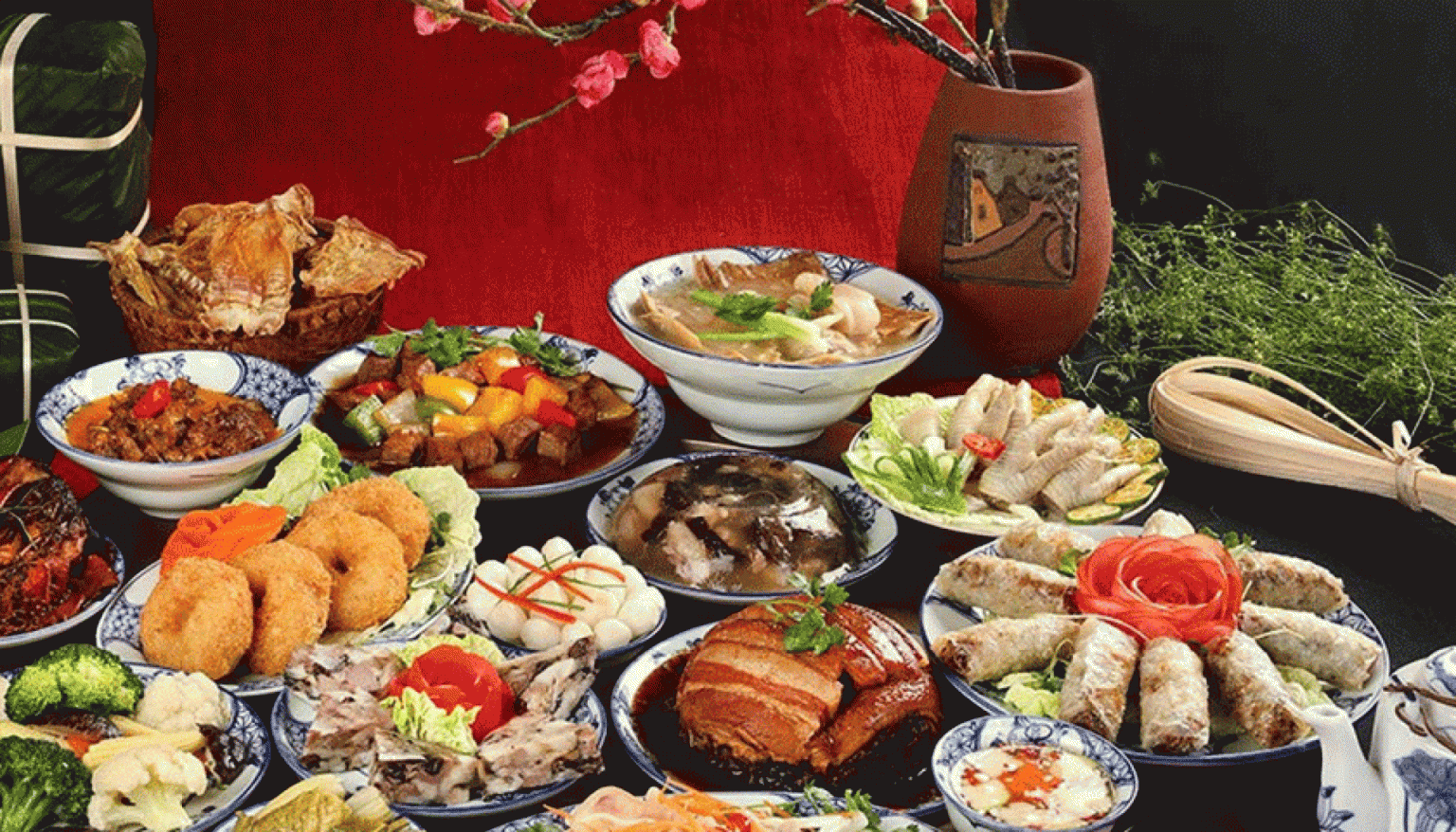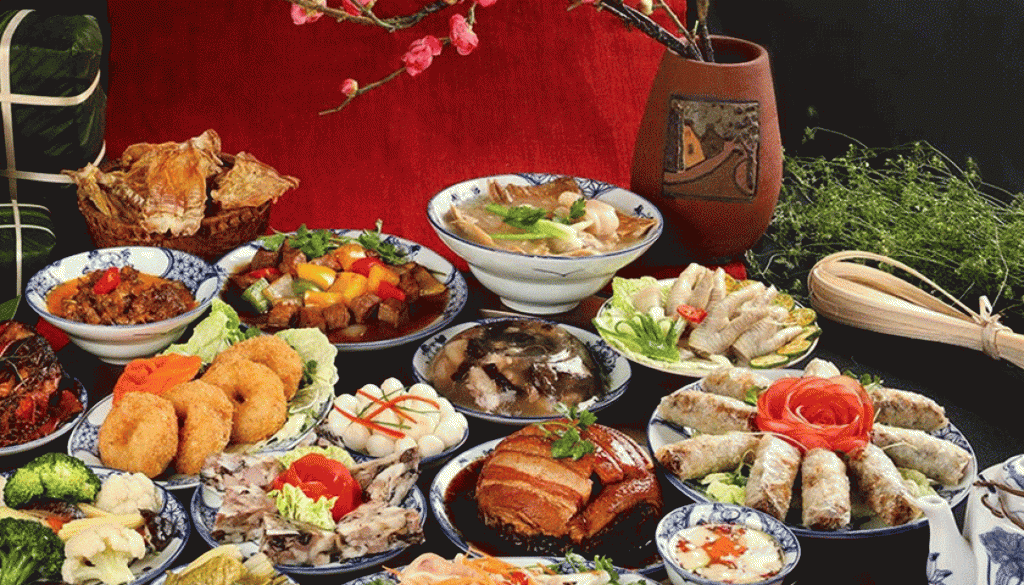 Mứt tết or Jam is the common snack to welcome guests on Tet holiday. It's mainly made from dried fruits like carrots, coconuts, apples, ginger, lotus roots. They would sever that along with some kinds of seeds such as roasted watermelon seeds, sunflower seeds, pumpkin seeds and some candies.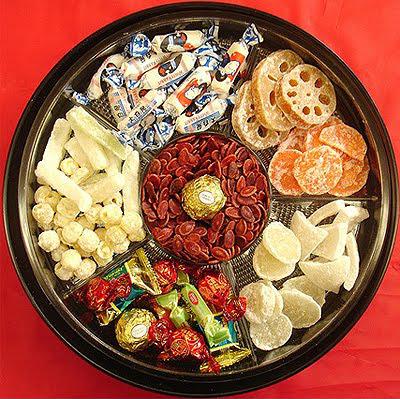 After that, people may go out to watch fireworks displayed in the public area or simply stay at home and watch Tao Quan (a very famous TV show in Vietnam that is only broadcasted on the 30th of Lunar December).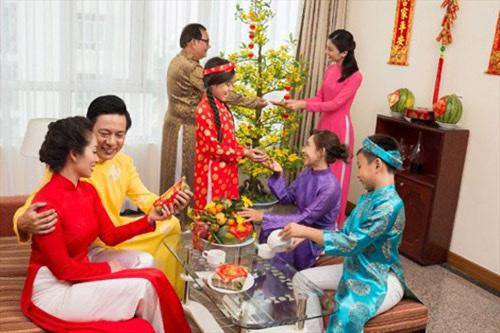 During Vietnam New Year, the first guest coming to the house plays an important role because they are believed to hold in their hand all the lucks of the family. Then people visit their grandparents and relatives. The second day is for friends and colleagues and the third day is especially for teachers. In those days, children are given lucky money inside the red envelopes as the red and lucky money are considered good things and may keep children away from the evils.
People also go to the pagodas and pray so that they could have a year of prosperity, happiness, and health for you and your family.
Tet holiday nowadays is still being well preserved. Vietnamese New Year is not only for relaxation and family gatherings but also a chance for Vietnamese people developing their cultural and national identity. It is absolutely mistaken to say that the Vietnamese are celebrating the Chinese Lunar New Year. Although both countries use the lunar calendar, Vietnamese people have different lunar new year customs, celebrations, and traditions from China. So, this year if you are planning to have a winter break, you might want to consider going to Vietnam to celebrate and experience this special holiday!
—-Lucy Le
Related Articles