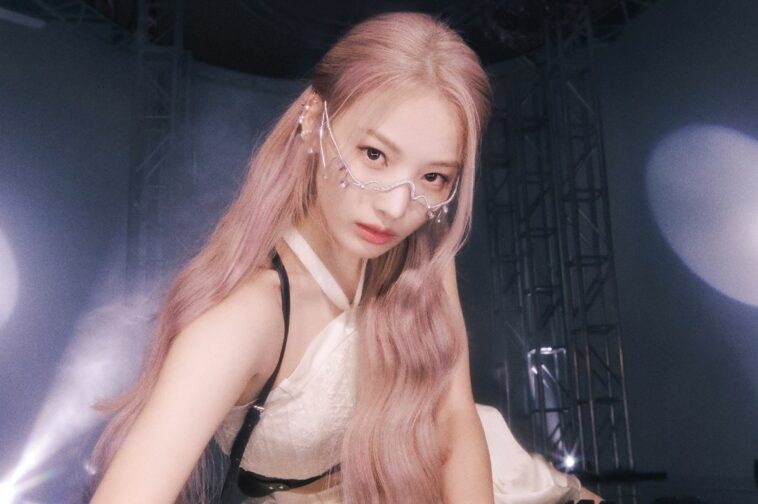 JYP Entertainment's rookie girl group NMIXX will now continue as a six-member group after the company announced Jinni's departure. In addition to leaving NMIXX, Jinni also departed the agency.
On December 9, JYP Entertainment released a statement reading:
Hello, this is JYP Entertainment.

Jinni, who has been a member of NMIXX up until now, will be leaving the group due to personal circumstances, and her exclusive contract has been terminated.

We apologize for giving many fans cause for concern with this sudden news.

As a result, we are letting you know that NMIXX will be carrying out their future scheduled activities as a six-member group.

We ask that you give lots of encouragement to Jinni, who will be walking a new path, and we also ask that NSWER give their warm support to the six members who will continue to grow and race towards their dreams.

Once again, we apologize to the fans who have given [NMIXX] so much support.

Thank you.
Jinni's departure is especially shocking since JYP Entertainment released teasers less than a month ago for NMIXX's "New Frontier: MIXX, you imagine" featuring all seven members seemingly introducing NMIXX lore. NMIXX also performed during the 2022 MAMA Awards will all members present.
Hopefully, Jinni's departure isn't due to serious issues and that she's healthy and doing well despite the sudden news.
NMIXX debuted February 22, 2022. The group now consists of Lily, Haewon, Sullyoon, Bae, Jiwoo, and Kyujin.
—-Olivia Murray
#NMIXX #JINNI #JYP #JINNIdepartsNMIXX #Jinninewpath #kcrushnews #NMIXX6membergroup #Lily #Haewon #Sullyoon #Bae #Jiwoo #Kyujin #kcrushamerica #kpop #kpopgirlgroup #JYPgirlgroup #kpopidol #JinnidepartsNMIXX
Related Articles