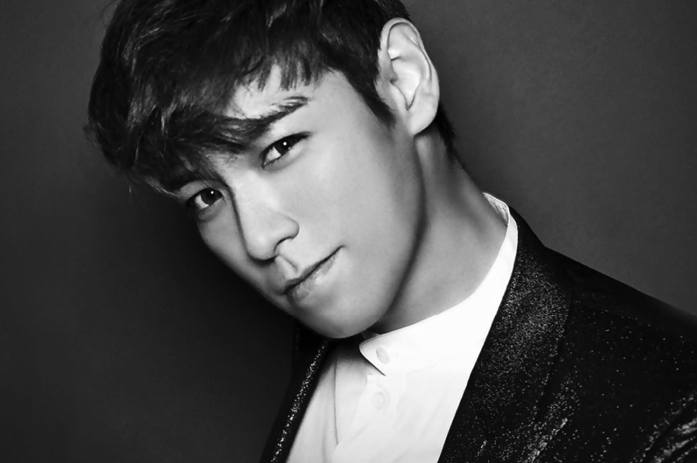 On July 6, 2019, BIGBANG's T.O.P was discharged from his mandatory military service.
When T.O.P enlisted as a conscripted police officer February 9, 2017, he was set to be discharged November 8, 2018. However, the actor/rapper was wrapped up in a marijuana controversy and indictment in 2018 that added time to his service. Additionally, he spent time in the hospital when he overdosed on a prescribed medication. However, due to changes to Korea's enlistment rules, T.O.P was eligible for early dismissal, much to Netizens' chagrin.
The VIP fandom even made efforts to thwart the media upon T.O.P's service release. T.O.P fansites along with YG Entertainment staff coordinated to help T.O.P meet fans at a secret meeting location. Some VIPs waited outside Yongsan Administrative Office in Seoul where the media, too, waited for the idol to emerge. The media even set up a spot with a microphone so T.O.P could address the media, but it sat lonely as T.O.P met fans at another location.
this pic is iconic & hilarious for many reasons:

-the press DEADASS put a mark for TOP who never showed up
-the pathetic looking mic
-VIPs standing there acting as if they're waiting for TOP to fool the media -VIPs waiting to see the look on the press's faces#LongTimeNoSeeTOP pic.twitter.com/hq65vpGIVw

— Di ? (@YG_Drag) July 6, 2019
At the secret location, T.O.P greeted fans by shaking hands and chatting with them. On Instagram, he thanked his fans in a message written in English.
"Even though I am not proud of myself, I would like to express my deepest gratitude to all the fans who made time and efforts to share this moment with me," the K-pop star wrote. "I will make sure to reflect on my self and repay the hurts and disappointments I caused to you. Again, thank you. Until I see you again.. love, T.O.P," the post reads.
Everything wasn't all wonderful, however, as K-Netizens found fault with the whole ordeal. Netizens criticized his designer suit, where his car parked, and complained about his existence. However, these complaints didn't quash the enthusiasm of excited VIPs.
Since T.O.P's message to fans, he has not posted on social yet. Hopefully he finds a suitable piece of furniture to photograph to signal his true return to post-military life.
—-Olivia Murray
Related Articles