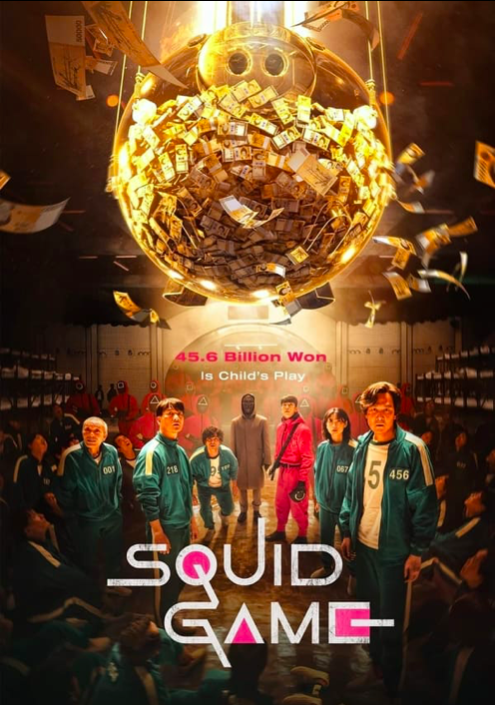 The Korean hit series "Squid Game" is currently Netflix's biggest show, and Netflix co-CEO Ted Sarandos said that it is on target to be the most successful series ever launched on the service, during the 2021 Code Conference in Beverly Hills.
The horror-thriller series is already attracting way more viewers than the French-language crime drama "Lupin," which Sarandos noted was the first non-English-language show to become the top program on the site. "Squid Game is bigger," Sarandos says.
Squid Game is positioned at the top of the current global rankings on Netflix Inc., and is the first Korean drama to ever land on the No. 1 spot in the U.S. since its debut earlier this month, according to data from streaming ratings firm FlixPatrol. The British teen comedy series "Sex Education," fell to second place, while American series "Lucifer" ranked third on the chart.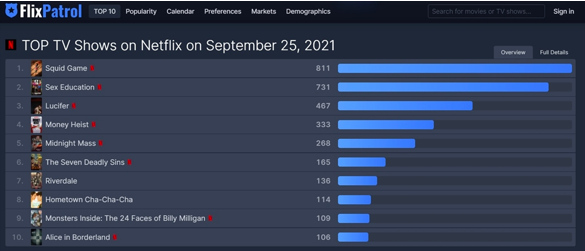 Squid Game was released on Sept 17, and has only about 11 days of viewership so far, but is currently the most viewed show in 66 out of 83 countries.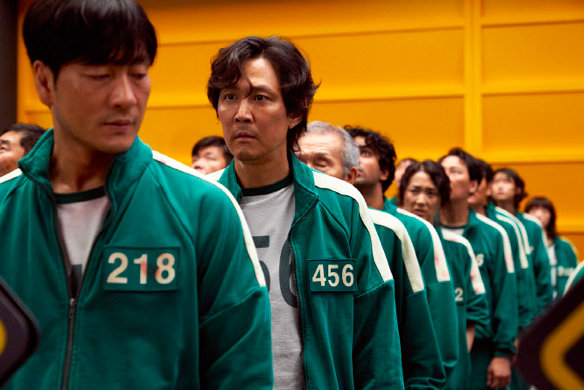 Created and directed by Director Hwang Dong-hyuk, his past works include films like "My Father," "The Fortress" and "Miss Granny."
His latest nine-episode release "Squid Game" starring Lee Jung-jae, Park Hae-soo and Wi Ha-joon, revolves around the participants risking their lives in a deadly survival competition of traditional Korean children's games in order to win the prize of 45.6 billion won (approximately $39.4 million).
In a recent press conference, Hwang said he was inspired to write the script for "Squid Game" 10 years prior, based on the real struggles that people go through in life. The work was unable to be released to the world until now due to the level of violence and other regulations – Netflix held no restrictions when it came to production, so the most popular South Korean survival drama series on Netflix was able to come to life.
During an interview, when asked whether he was down to produce another season of "Squid Game" series, Hwang replied that since he went through so much stress during the shooting process of writing, filming and producing first season, lacked sleep each night and was stressed out to the point of losing six of his teeth – he would take time to focus on another film first, then consider producing another season and that he does have some ideas in mind.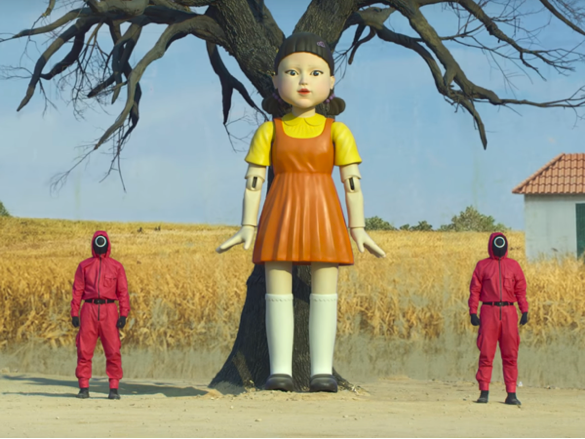 – J.Chung.
#SquidGame #Netflix #Koreandrama #HwangDonghyuk #TedSarandos #MyFather #MissGranny #LeeJungjae #no1spot #ParkHaesoo #WiHajoon #FlixPatrol #Ted Sarandos #kcrush #kcrushamerica #streamingdrama #streamingtv #topnetflixshow
Related Articles