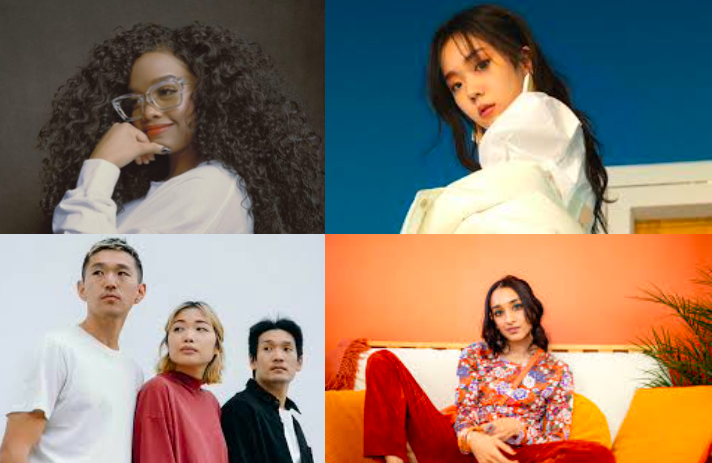 America is composed of diverse communities operating under the world's most conducive environment owing to the high level of freedom that is supported by the existing rights and privileges. The minority and non-native Americans are continuingly using music as a creative outlet for their suppressed emotions and a method to showcase the beauty of their cultures. The Asian-American community has also ventured into this outlet and are in the process of gaining massive reception, spreading their culture's beauty and uniqueness while getting intended messages across. Here are some of the Asian-American Artists who are up-and-coming within America.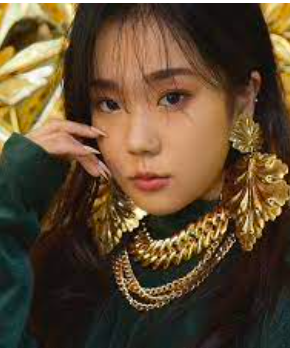 1. Katie (Kim Seo-Hyeon)
The South Korean born star moved to New Jersey at a young age of 10 years. To cope with the adaptation process, Katie immersed herself into radio listening; mostly as her emotion's creative outlet owing to the racism and challenges she experienced while trying to fit in. The overly excessive music consumption contributed to her interest in pursuing music as a career. She enrolled into Berklee College of Music and after successfully participating in the K-Pop Star 4 reality TV show, Katie was singed under YG Entertainment. She trained with the agency for some years before heading back to Los Angeles, U.S, where she changed agencies for a more diversified musical freedom.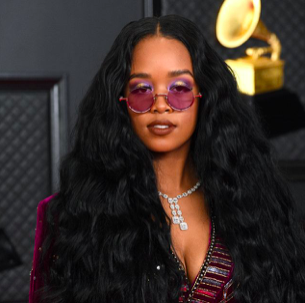 2. H.E.R
The talented Filipina American was born and raised in California, U.S, and made an early debut in the entertainment industry at the age of 10 years. Gabriela Sarmiento Wilson debuted as a singer in 2016 under the stage name H.E.R; an acronym for "Having Revealed Everything", and received massive following despite hiding her identity through the silhouettes flaunted on her album covers. Having won over three Grammy awards, Best R&B Album award and the Best R&B Performance award clearly showcases the young star's skills and creativity expressed through exceptional lyrical masterpieces.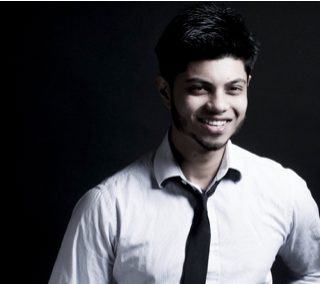 3. Sanjoy
The Bangladesh born artist and his family fled to California, America, when he was only 11 years, owing to religious persecution issues. Given the difficulty in blending in with others his own age, Sanjoy turned to music for companionship, which led him to undertake various DJ and singing performances in college. With a desire to spread the beauty of his culture, Sanjoy furthered his side gig into a career. He moved to Mumbai and co-started EDM/Bollywood dance group with a friend only for the two to head back to California on grounds of more creative freedom. The duo established the Port 22 record label where Sanjoy has been a producer and songwriter dealing with various genres, especially electronic pop. Sanjoy has collaborated with notable artists including GOT7's Mark and Youngjae for the "One In A Million" track.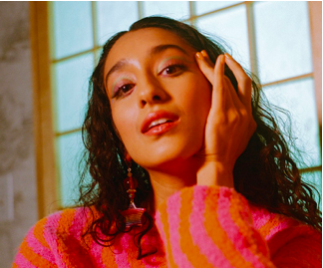 4. Raveena
The Indian American artist was born in Massachusetts and raised in New York and Connecticut, US, after her family migrated from India due to the 1984 anti-Sikh pogroms. Although raised in a traditional Sikh household, Raveena was exposed to Soul and R&B music among other genres in middle school, which birthed her interest in music. The interest contributed to her pursuit for music studies at New York University Tisch School of Arts and her eventual specialization in production of R&B/soul lyrical masterpieces as a career. Raveena started working alongside Everett Orr, a recording producer, in 2015 and has since then produced remarkable lyrical pieces and gained a massive following.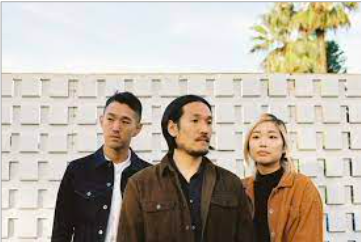 5. Run River North
The 3-member band of Korean-American artists has been in the entertainment business for over a decade and is among the first all-Asian rock band to ever appear on TV. The indie rock band; originally known as Monsters Calling Home after one of their songs regarding immigrant parents, is based in Los Angeles and gained massive audience upon performing on the Jimmy Kimmel Live show. After the thrilling performance, the band officially singed under Nettwerk Music Group record label and changed names to Run River North, which was ensued by album releases, more TV show appearances and countless tours around the U.S. If you would like to know more about this inspired band, read our interview with them.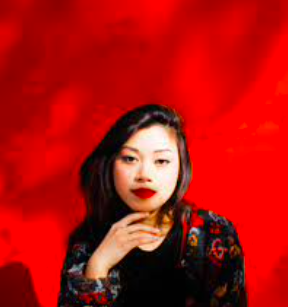 6. Cehryl (Cheryl Chow)
The Hong Kong American idol was born in Hong Kong and moved to Los Angeles in her teenage years where she pursued music production studies at Berklee College of Music. At a tender age, Cehryl played the guitar and piano, which laid a solid foundation for her now career as a producer and instrumentalist. The singer and songwriter composed her first extended play before moving to Los Angeles and has thrived to the point of touring with notable artists including Raveena and Still Woozy. Cehryl's lyrical pieces are eminent for their attached emotional aura and acoustic compositions, which have been influenced by her bias artists; including Avril Lavigne and Joy Chou, whom she has been listening to for years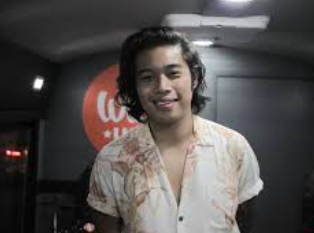 7. NIEMAN (Nieman Gatus)
The Filipino American musician was born and raised in Los Angeles where he majored in Film studies. NIEMAN unveiled his talent and passion for music through the "Why Do I Still" single which made waves on Spotify and Billboard charts in 2016. The dare to pursue his heart's desires, despite having heavily invested in musicals and drama, paid off. NIEMAN focused more with music including a collaboration with Moira Dela Torre; his cousin and an eminent artist in the Philippine peninsula, which created an opportunity to tour Southeast Asia.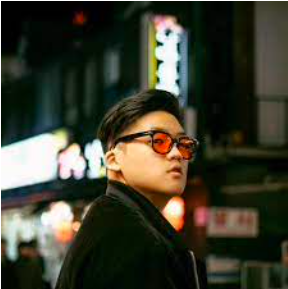 8. SLCHLD (Doohyuk Jang)
The Korean American artist was born in South Korea and raised in Vancouver where he undertook graphic design studies. In 2017, SLCHLD released his first set of songs in Korean and English lyrics interweaved with diverse vocal ranges and captivating beats that gave him an exceptionally extensive fan base across the globe. His music has been heavily influenced by his artist biases; including Crush (K-Pop idol), Justin Timberlake and Drunken Tiger among others. SLCHLD moved to Seoul, South Korea recently to continue his graphics design and music production career.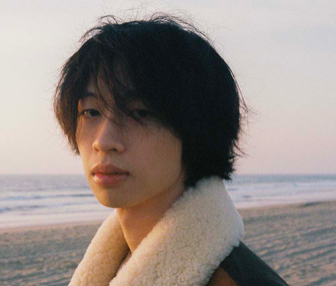 9. Keshi (Casey Luong)
The Vietnamese American was born and raised in Houston. Although he took music recording and guitar classes at a tender age of 13 years, his parents enrolled him into a nursing school; terming the career as a more stable one. Keshi ventured into music as a hobby while in college and released his very first singles in 2017 on Soundcloud where they gained millions of plays. After two years of working as a nurse while producing albums, Keshi took the risk and decided to focus fully on music production by signing under Island Records. The star has since then been serving fans with mesmerizing tunes accompanied by masterpiece lyrical content and musical adornments.
10. Khai Dreams
The Vietnamese American artist was born and raised in the Pacific Northwest and currently resides in Los Angeles. The artist is eminent for his low key status regarding his identity as well as his lyrical pieces that are accompanied by cool beats. His tunes that play on Spotify and Soundcloud have given Khai a massive reception including the recent "Sunkissed" single which has so far gained over 80 million plays and appeared in over 300,000 TikTok videos. Khai's musical aura is greatly influenced by artists such as Tahiti 80 and Frank Ocean among others.
—-P, Earlhk
#HER #Khai #AsianAmericanSingers #AsianAmericanMusicians #VietnameseAmerican #TikTok #Katie #KimSeoHyeon #SLCHLD #DoohyukJang #Raveena #IndianAmerican #RunRiverNorth #upandcoming #kpop #kcrush #kcrushamerica #magazine #Korea
Related Articles