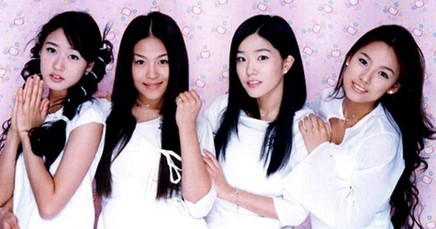 Relations between North and South Korea have been frosty for decades. The two Koreas are still technically at war, engaging in more of a frozen conflict currently. While the countries do not get along and tempers have flared over the years, there have been a few instances where South Korean artists have performed in North Korea. In total, seven concerts by South Korean artists have been performed in North Korea. Here is a list of artists who've traveled north to Pyongyang to share their music with the "Hermit Kingdom."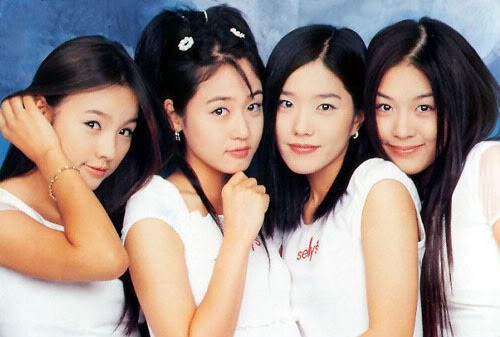 Fin.K.L | 1999
As one of the "first generation" K-Pop girl groups, Fin.K.L were pioneers in numerous ways. Not only were they the first girl group to win a year-end music award and the first girl group to hold a solo concert, Fin.K.L were also the first girl group to perform in North Korea.  In 1999, Fin.K.L performed "To My Prince" during the Peace Friendship Music Concert in Pyongyang, North Korea. While Fin.K.L did receive some accolades from the Pyongyang audience, the performance was greeted with somber mood that matched the group's all-black outfits.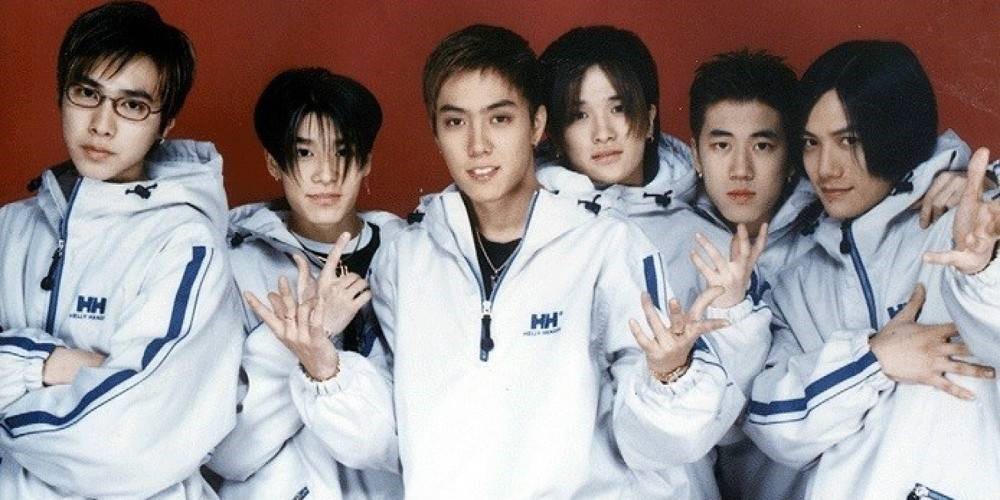 Sechskies | 1999
Along with Fin.K.L, first generation male idol group Sechskies also performed during the Peace Friendship Music Concert in Pyongyang. During their "Yaegam" performance, the group toned down their choreography out of respect for the audience. Like with Fin.K.L, while Sechskies received applause, there was tension present throughout the performance.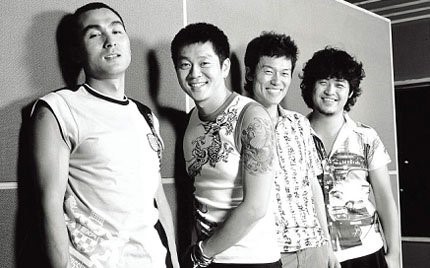 YB | 2002 & 2018
Hard Rock band YB (formerly Yoon Do-hyun Band, YB Band) was the first rock band to perform in North Korea during the Oh Unification Korea concert.
The band held an hour-long special in Pyongyang, to which lead vocalist Yoon Do-hyun said, "We are so deeply touched we are able to perform here today. Our hearts are so full that I cannot describe with words. It's our first time in Pyongyang. And because it's the first time you will hear us play, you might think we sound strange, unfamiliar, and noisy. But please don't feel burdened: We are one minjok (nation), and yes… thank you."
The band's performance was broadcast September 9, 2002 on North Korea's Korea Central TV. During the concert, YB Band played their songs including "Morning Dew," "Ithaca," and an emotional performance of the Korean folk song "Arirang." Yoon's 2002 performance was well-received by the North Korean audience.
In 2018, Yoon Do-hyun performed in North Korea again. He and Cho Yong-Pil became the first South Korean artists to perform there twice.
Sol Woondo | 2003
Trot singer Sol Woondo performed "Shanghai Twist" during his 2003 set. He, along with Baby V.O.X and Shinhwa, were some of the performers that played in North Korea as part of an inter-Korea summit. Performances were livelier, much to the shock and dismay of the Pyongyang elite in attendance, especially the men.
Sol's backup dancers performed in miniskirts, which is not typical attire in North Korea.
"The dancers wore those miniskirts on purpose, shaking it around, to show who we are and how we do it," Keehyun Oh, an SBS producer later said. "Elders just sat there with their eyes closed, and young ladies didn't know where to look. Since it was a public place, they couldn't do anything else. But when we asked them later, they were more interested in these kinds of things. In other words, they wanted to see South Korean society through these performances."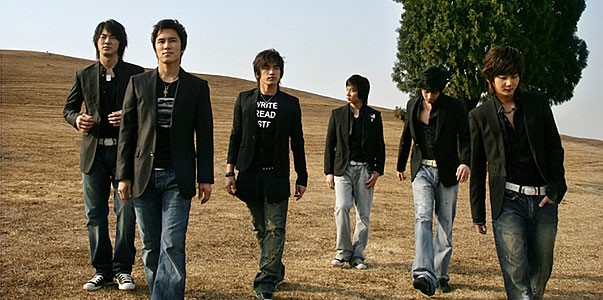 Shinhwa | 2003
Shinhwa performed "Perfect Man" during their set. The performance was greeted with awkward glances and with more silence compared to other performances in previous years. Shinhwa performed the track with their usual gusto with lively dance moves. However, there were a couple of times when the camera did show some of the North Korean crowd smiling. But, as soon the realization the camera was turned toward those spectators, the smiles faded. Yet, the general reaction ranged from blank expressions to disgust.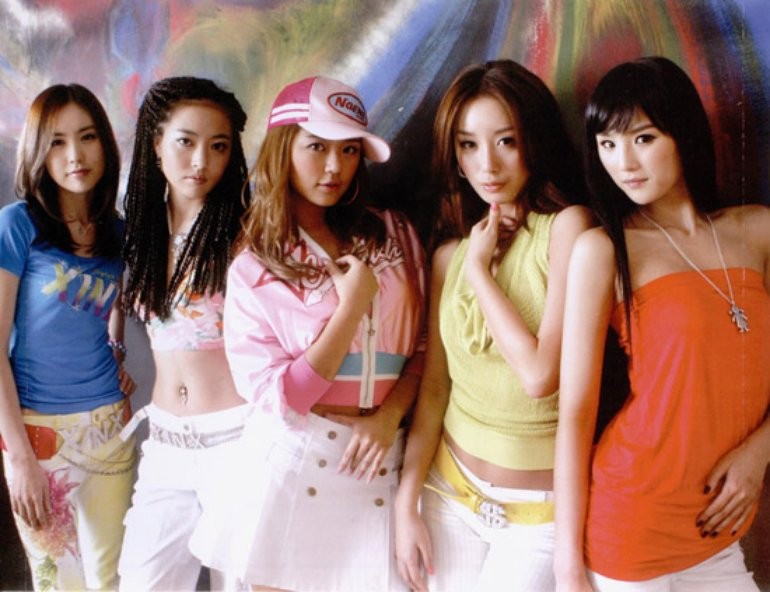 Baby V.O.X | 2003
Baby V.O.X's 2003 performance at Ryugyong Jong Ju Yong Gymnasium was met with criticism.
As the second girl group to perform in North Korea following Fin.K.L, their "By Chance" performance was received with shock due to the flashy outfits and dancing. Compared to Fin.K.L's performance, which was more subdued with outfits more suitable for North Korean culture at the time, Baby V.O.X's performance was controversial.
During the performance, it was clear Baby V.O.X members "read the room" as the girls exchanged awkward glances with each other and there were times when their smiles faded to unease.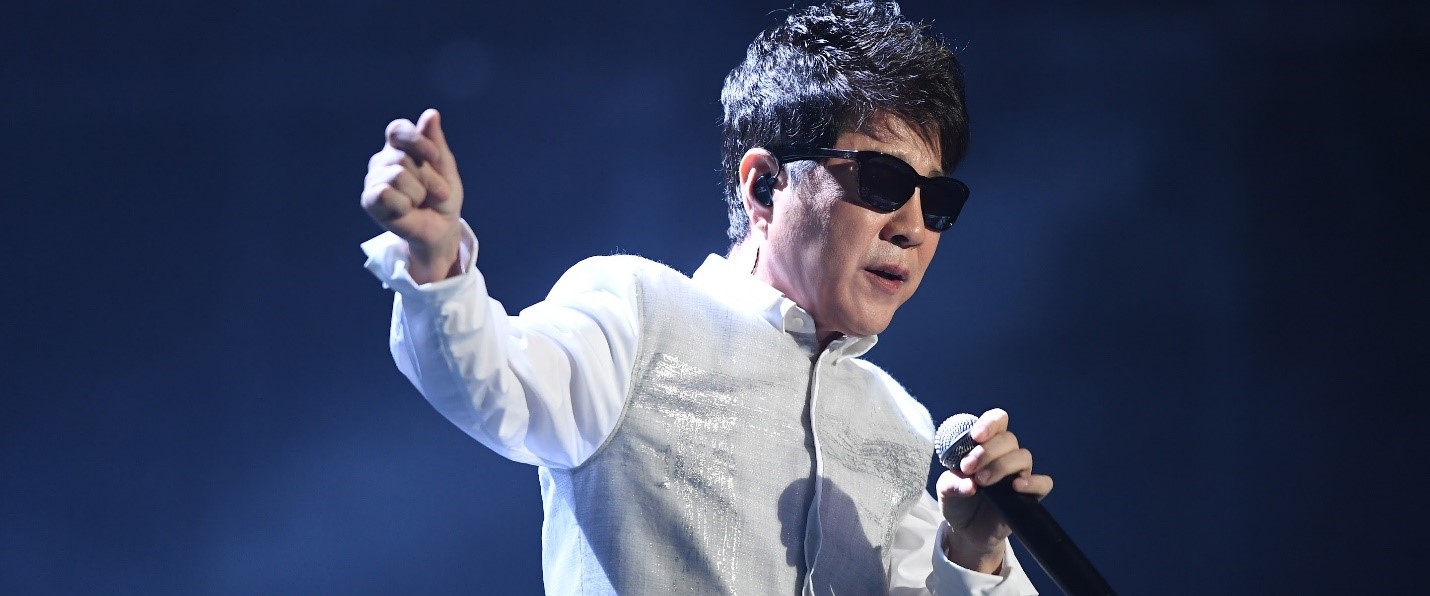 Cho Yong-Pil | 2005 & 2018
Like YB, Cho Yong-Pil has the honor of performing in North Korea twice. In 2005, Cho performed a concert in the country that generated a positive response from the crowd. According to SBS producer Keehyun Oh, when they checked the footage they shot later, they "caught a few people singing very quietly along [with] the songs that they knew."
In 2018, Cho performed again during the Spring is Coming concert that featured a delegation of 160 South Korean performers.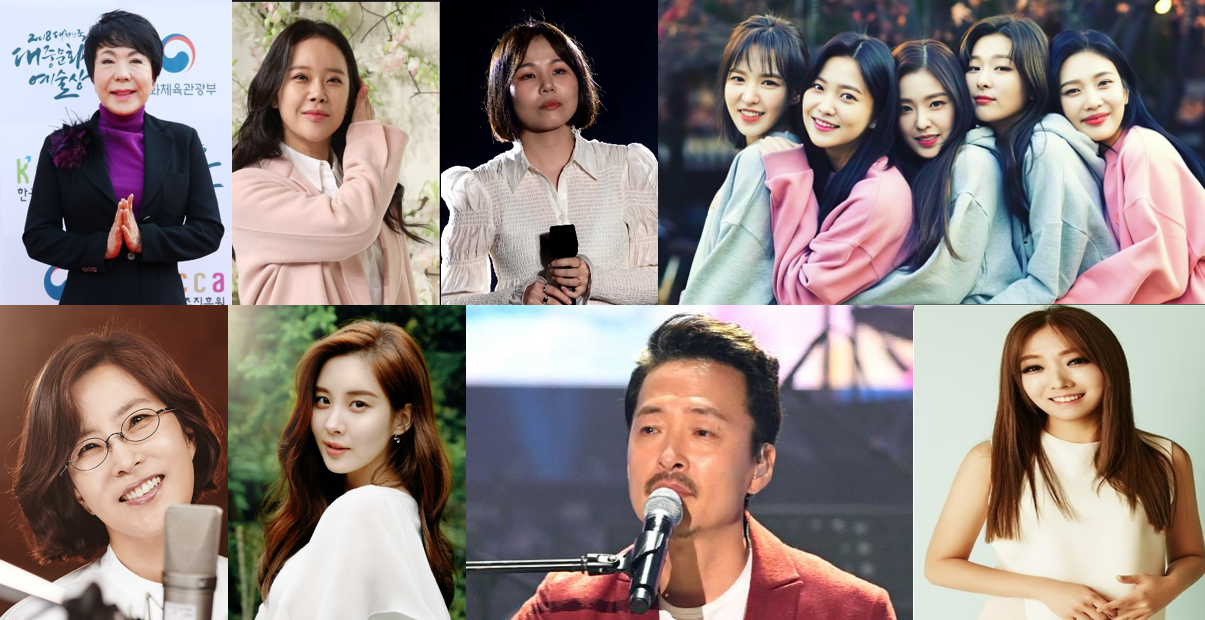 Red Velvet, Seohyun, Choi Jin-Hee, Lee Sun-Hee, Kang San-ae, Baek Ji-Young, Ali, & Jungin
During the 2018 Spring is Coming concert, an art troupe of 160 South Korean performers went to North Korea to perform. In addition to the return of Cho Yong-Pil and Yoon Do-Hyun (YB), third-generation idol group Red Velvet, Girls' Generation member Seohyun, Folk Rock artist Kang San-ae, Trot singer Choi Jin-Hee, and soloists Lee Sun-Hee, Baek Ji-Young, Ali, and Jungin performed.
The 2018 Spring is Coming concert featured a livelier crowd and the appearance of Kim Jung-un and his wife Ri Sol Ju. Soloists as well as YB experienced the most interaction and response from the crowd, while Red Velvet's reception was lukewarm, just like with previous idol groups that performed in the country. However, the Spring is Coming concert was deemed successful.
—-Olivia Murray
#SouthKoreanArtistsWhoPerformedInNorthKorea #SouthKorea #NorthKoreaSpringIsComingConcert2018 #kcrusharticle #arttroupeof160southkoreanperformers #Seohyun #KangSanae #FolkRock #ChoYongPil #ChoiJinHee #TrotSinger #LeeSunHee #BaekJiYoung #Ali #Jungin #RedVelvet #FinKL #BabyVOX #kcrush #Sechskies #Shinhwa #kcrushamerica #kpop #kpopnorthkoreanconcerts #kpopidols #SolWoondo #YB #hardrock
Related Articles