There are roughly thirty amusement parks that are currently listed throughout South Korea. Since we are going through the hottest season of the year where people like to spend more time out-of-doors, an amusement park is a great place to be, to knock off some heat.
It's the holiday season for many of us, so there will be big crowds visiting these parks and it is true that queuing up to get on the rides would be longer but the good part is that these places are more exciting when it's packed with many other people. I've been inside a practically empty theme park a few times and it's definitely less fun.
Some of these theme parks may be more known to the public and because there are quite a few of them in Korea, I will be covering just the three of the most popular amusement/theme parks, Seoul Land, Lotte World and Everland for this article.
Each theme park has their own definite characteristics and philosophy when it comes to bringing entertainment to people of all ages from all across the globe. You'll soon see why these theme parks have been loved by the public for many years.
(I've also linked up the English websites, for those who might be interested in looking into the places.)
Seoul Land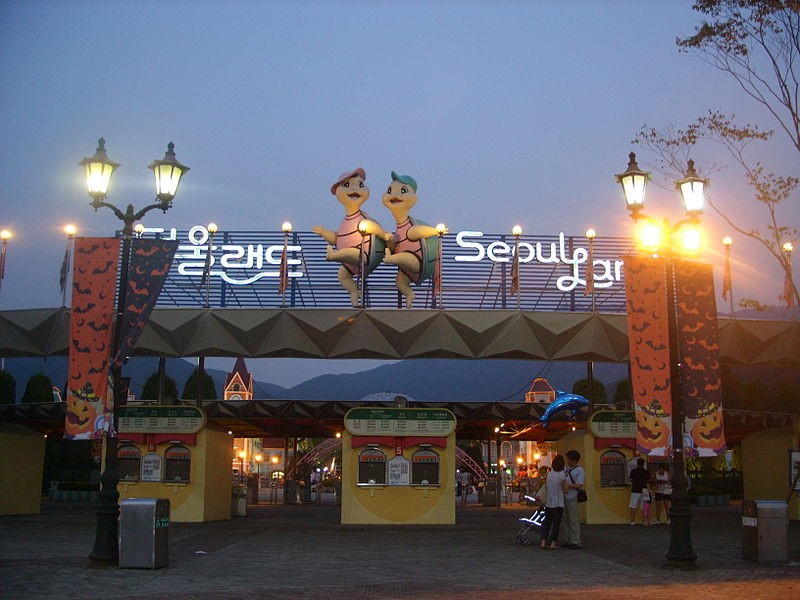 Seoul Land (a.k.a SeoulLand) is one of the most visited amusement parks in Korea, located in Gwacheon, Gyeonggi province at the Seoul Grand Park Complex. This theme park first opened its doors in 1987.
Despite the name of the theme park, "Seoul Land" is technically located outside of Seoul but it is moderately close to downtown Seoul, making it very convenient to visit by subway or car.
It is estimated that over 3 million people visit Seoul Land annually. The natural environment of Seoul Land is green compared to other parks of this nature; the theme park attracts many visitors during the cherry blossom season.
I personally have fond childhood memories of Seoul Land. My mother used to often drop me and my sister to spend the day by ourselves at the theme park when she had business to attend.
I was still in pre-school so I wasn't old enough to get on most of the rides; however I recall that it was still very entertaining to walk around the park and view the surroundings and enjoy the less intense rides for children. It's a good thing I didn't consider the merry-go-around boring back then. The park got crowded during the afternoon until it got dark, but we had the place to ourselves and didn't have to queue up for long to get on the rides we could during the mornings. We would stay there for hours until my mother came to pick us up.
When visiting Seoul Land, you need to look up the schedule from their website calendar and check on the time of opening and the closing time. The park would close around 9pm but on some days at 5pm. The opening hours are usually from 9.30 am.
Seoul Land has obviously gone through many rapid changes and improvements since it first opened its doors to the public in the late 80s and is still evolving and changing today.
It currently boasts of 40 amusement rides and it has increased the number of restaurants and stores to let the visitors dine and take rests between the rides, plus holding different events and festivals throughout the year.
Visitors can get general admission tickets or a one-day unlimited pass. The general admission allows free entry to most of the rides. The unlimited passes allow almost all rides for free except for performances and other attractions may charge additional fees. There is also an annual free pass that can be used for a year. Children under the age of 2 are allowed to enter the amusement park free of charge.
I visited the Seoul Grand Park Complex sometime last year, not to get on the rides in Seoul Land but I went to visit the main branch of the National Museum of Modern and Contemporary Art, which is also located in the Seoul Grand Park complex next to Seoul Land.
For those who don't like to go on rides at the amusement park, this could be a great of spending quality time at the museum with your loved ones.
http://eng.seoulland.co.kr/eng/index.asp
Lotte World Adventure & Magic Island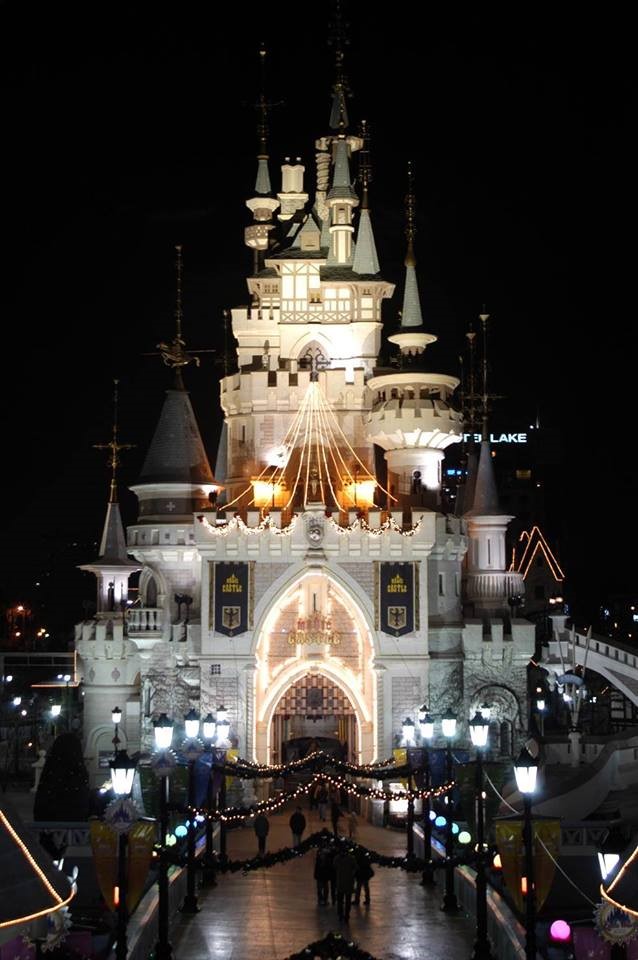 My favorite theme park in Korea would be without a shadow of a doubt, Lotte World mostly because of all the diverse entertainment it offers. This amusement park opened its doors in the year of 1989, after being under construction for four years.
It is reported to receive approximately 7.6 million visitors each year, which makes Lotte World Adventure and Magic Island the most visited or the second most visited theme park in Korea, the numbers really depend on the year.
Lotte World is split into mainly two theme parks, "Lotte World Adventure" and "Magic Island."
According to the Guinness Book of World Records, "Lotte World Adventure" is the largest indoor amusement park in the world.
And the outdoor amusement park "Magic Island" is also unique for being built on a man-made island on a lake.
Lotte World is located in Songpa-gu, Seoul. My family moved to the area when I was about five years old, so I frequently visited the Lotte world Adventure and the Magic Island which was built a couple of years after the indoor amusement park was built.
My favorite ride on the Lotte Magic Island is the Gyro Drop. There is something very addicting about this ride and it's amazing how you get a mixed feeling of both excitement and fear during the few minutes as you experience the massive drop after a height of 70 meters (230 ft.), in a speed of 100km (62 miles) an hour. The ride doesn't take up more than five minutes but it's probably the most fun ride there for me, personally.
Like all the intense rides in theme parks generally, there are restrictions – if you are over 190cm (6.2 feet) tall or over 65 years old, according to their protocol, you would not be admitted to get on certain rides for safety reasons.
Overall, Lotte World has more to offer to its visitors compared to other amusement parks; it also gives access to shopping malls, Korean folk museum, aquarium, ice skating rink and much besides.
The Lotte World ice rink is said to be the largest rink in Korea; situated indoors on basement level 3, open all throughout the year. People can also sign up to get skating lessons. The ice rink facilities include restaurants, snack bars, a skate rental service and etc.
Lotte World opens every single day of the year – there won't be any days that this amusement park is not open for the public. You'd need more than a day to really experience it all.
Lotte World's amusement park's opening hours from Monday to Thursday is 9:30 a.m. until 10 p.m. From Friday to Sunday, the hours of operation are from 9:30 a.m. to 11:00 p.m.
Lotte World Folk Museum is one of the most popular museums in Korea among tourists who want to get a glimpse into the Korean culture and history. The displayed items date back 5,000 years of Korean history.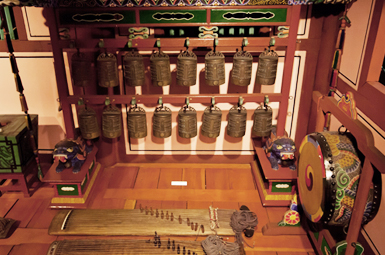 Everland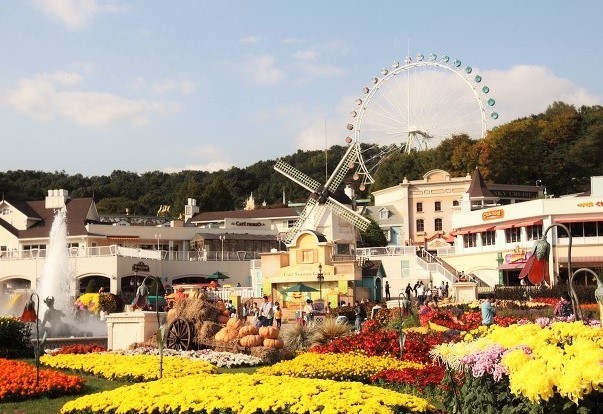 Everland is a theme park located at the Everland Resort in Yongin, Gyeonggi-do province, Korea. Even though the location is further out in the outskirts of Seoul, this theme park has been extremely successful, especially since after its renovation and expansion.
Everland is known for being the largest theme park in South Korea in terms of the scale. And it currently ranks 16th most visited theme park in the world.
Along with its main attractions, Everland includes a large zoo and an outdoor water park named, Caribbean Bay.
This year of 2016, marks Everland's 40th anniversary since it opened in 1976 and it also celebrates its 20th anniversary since changing the name from Jayeon Nongwon (Meaning 'Farm land' in English) to Everland, after a lot of controversy in the year of 1996. The name change was primarily sought out to reach the foreign market and to gain global recognition.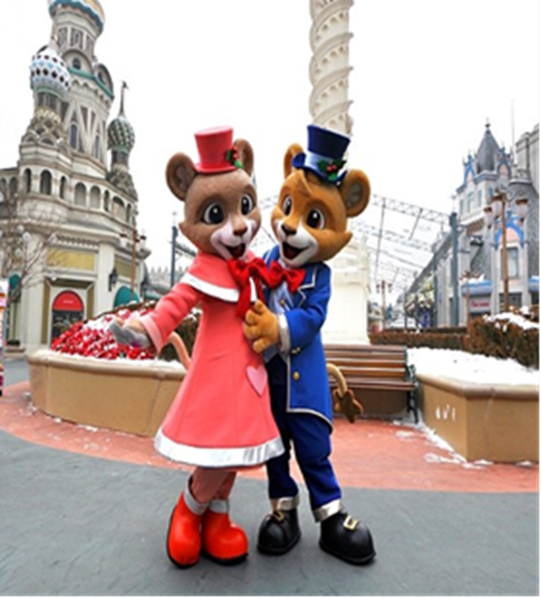 When this amusement park was first constructed, its theme was more of an animal zoo/safari park with only a few rides. In order to keep up and compete with the rival theme parks, Everland went under a new construction and many intricate amusement rides, golf course and Everland Resort began dominating the theme park.
Everland is largely made up of five zones, Global Fair, Zoo-Topia, European Adventure, Magic Land and American Adventure.
Everland has come a long way since they launched themselves as "Farm Land" and the fact that a theme park of this scale offers more than just fun rides, it's also packed with zoos, safaris, water parks where people can be entertained in both man-made and natural environment which is quite fabulous.
http://www.everland.com/web/multi/english/everland/main.html
– J. Chung
One response to "South Korea's Top 3 Amusement Parks"
Related Articles