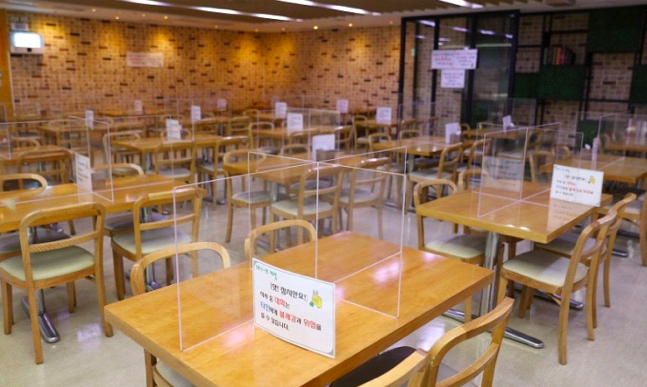 The Korean government stated that the Level 2 distancing – the third-highest five-tier COVID-19 alert system – will take effect in Seoul. Level 1.5 distancing was enforced from Thursday in the metropolitan area, but as the coronavirus continued to spread, higher antivirus curbs are to be applied.
At Level 2 social distancing, restaurants will not be allowed to accept customers after 9 p.m., and only takeout will be permitted. Coffee places will only be allowed to serve takeout, events with 100 or more people will be banned – nightclubs and bars that allow dancing will be also shut down. New restrictions will take effect in regions of Seoul, Gyeonggi and Incheon.
Korea's daily caseload has reached three-digits since November 8th – exceeding 300 for five days straight with 330 cases. From November 15th until 21st, the daily average of COVID-19 cases in Seoul reached 175.1 – which is more than twice the number from the daily average of 83 cases recorded back in mid November.
Citizens are allowed to carry on with most of their daily routines under Level 1.5, but people who run businesses are made to abide with toughened public health rules.
It is also said that one-third of all public servants and people employed at public companies will begin to work from home from Tuesday.
–J.Chung.
Related Articles