A photo of Psy from his Instagram account @42psy42.
Crazy about music, dancing & performing
Park Jae-sang, better known under his stage name Psy, stormed into the international music charts in 2012 with his worldwide hit single 'Gangnam Style'. Although previously unknown outside South Korea, he was already a 12-year veteran of the domestic South Korean music industry at the time.
His signature unconventional appearance coupled with bizarre dance moves and explicit lyrics have been titillating South Koreans since his debut in 2001 with the aptly named album 'Psy from the Psycho World!'.
Coming from a wealthy background, Psy initially had the means to release his own music but this changed in 2010 owing to financial difficulties and as a result, he joined YG Entertainment for the release of his fifth album 'PsyFive'.
Putting K-pop on the world map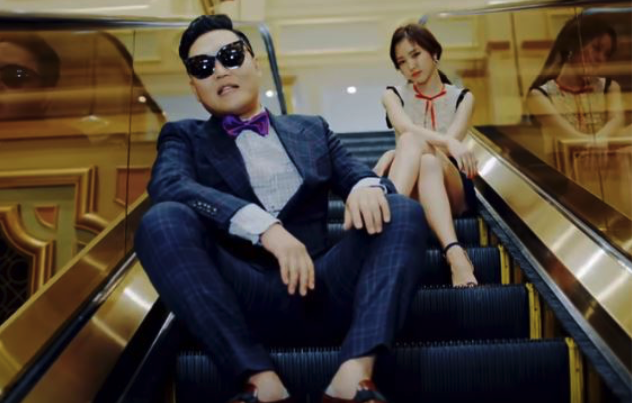 A screenshot of Psy from his music video for single 'New Face' released in 2017.
Little did he know that his follow up sixth album 'Psy 6 (Six Rules), Part 1' released in July 2012 featuring the song 'Gangnam Style' would become a worldwide sensation drawing attention not only to himself but to the Kpop genre itself.
He has mentioned in interviews before of how unexpected and surreal he found the whole experience to be and how the single's popularity was beyond his wildest imaginings.
Nevertheless, the natural entertainer quickly capitalized on the opportunity to spread his music and Kpop in general to international audiences, making numerous appearances on American television and even signing with Scooter Braun of Schoolboy Records, the man behind superstars like Justin Bieber and Ariana Grande. Understandably, he has described his performance on stage alongside Madonna at New York City's Madison Square Garden as the highlight of his career.
Building an empire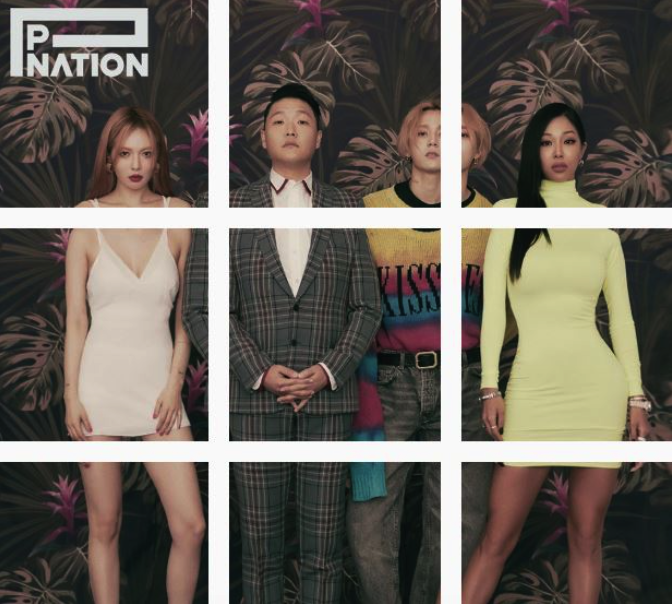 A photo of PNation's stable of artists. From left: Hyuna, Psy, E'Dawn and Jessi.
After the phenomenal success of 'Gangnam Style', Psy released more music in the intervening years, including the single 'Hangover', a collaboration with Snoop Dogg in 2014, all of which attained commercial success, though nowhere near the scale of 'Gangnam Style'.
He released a further two albums while under YG Entertainment before officially leaving the company in May 2018 and forming his own label PNation early this year.
Since then, he has signed established artists Jessi, Hyuna and E'Dawn with further plans to debut a Kpop group in the near future. According to the singer's own words, he wishes to share the things he's learned as his own producer, director and manager for the past 19 years to create a playground for passionate talents chasing their dreams.
Current activities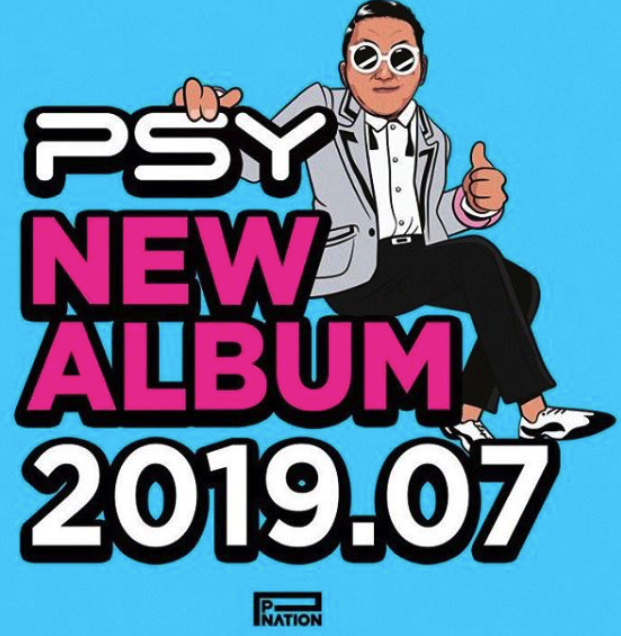 A promotional poster of Psy's upcoming ninth studio album.
Currently, tickets are on sale for his upcoming series of concerts – Summer Swag 2019 – so Korean fans will be able to see him perform in a city closest to you.
To coincide with the annual concert, covering seven cities, the singer has also announced the forthcoming release of a ninth studio album this July.
As for future plans, the singer has put it succinctly in his own words during a candid interview with Billboard.com which we've shared the excerpt below:
"Next year is my 20th anniversary. When I debuted in 2000, at first people were laughing, secondly, they were watching, and then third they were participating. Every first of January, I'm thinking about announcing my retirement because the word I really like is 'Good bye.' Not just 'bye,' but 'good bye.' I made my appearances as a singer very happily, very energetically and with laughter. I want to leave in the same way. I want to make a 'good bye' eventually, and if I want to make a good bye, then I really got to be good until I say bye. That's my goal — that's the only goal. I want to be good until I say bye."
—-Fie Fed
Related Articles