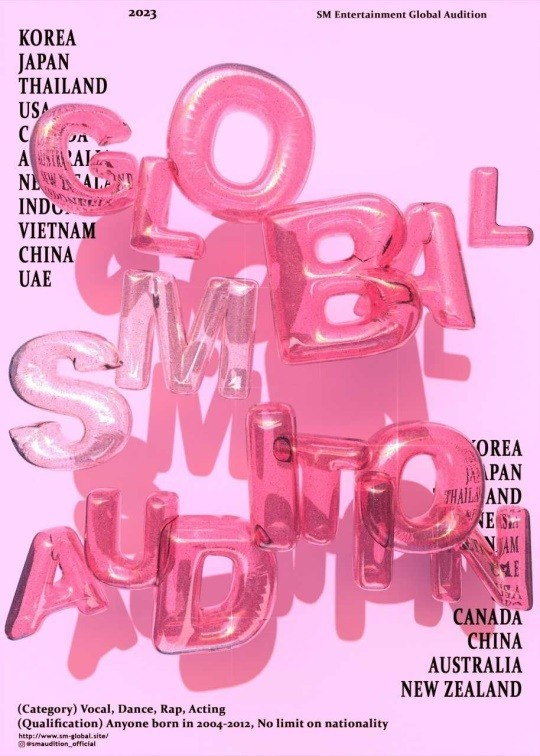 '2023 SM Global Audition' will be held in Busan, Daegu, Gwangju and Daejeon, starting with Seoul, Korea on the 28th. It will be held in 6 cities in Japan in March, and the host country will be released sequentially.
'SM Global Audition' is SM's large-scale global audition that started in 2006 and covers all of Asia and the Americas. The artists who debuted through this audition include Red Velvet Wendy and Joy, Johnny, Yuta, Ten, Mark, Renjun, Lucas, Kun and Yangyang of NCT.
Above all, this '2023 SM Global Audition' is meaningful in that it is a large-scale on-site audition that hasn't been going on for a long time since the Covid pandemic.
Online pre-registration for the audition is conducted through the '2023 SM Global Audition' website from the 11th, and anyone born between 2004 and 2012 can select one of the four categories: vocal, dance, rap, and acting.
—-Jiyoung Lee
#SMEntertainment #SMGlobalAudition #Kpop #rap #acting #dance #vocalaudition #kcrushnews #2023SMGlobalAudition #Korea #Japan #Canada #China #Australia #Thailand #kcrushamerica #Busan #Daegu #Gwangju #Daejeon #auditionforSM
Related Articles