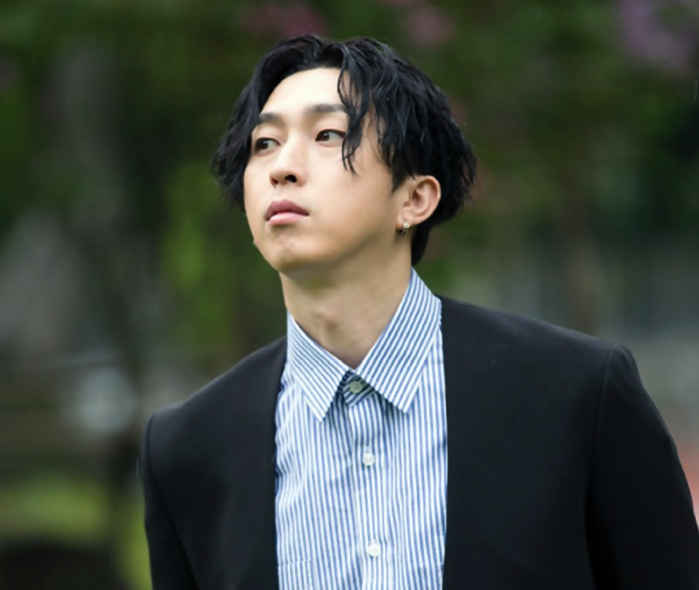 In a shocking move to absolutely no one, Untouchable's Sleepy departed TS Entertainment after he filed to have his contract terminated. In turn, TS Entertainment announced they will be seeking to sue Sleepy for embezzlement. Sleepy announced the moves on Instagram.
Hello, this is Sleepy.

First off, I am very sorry to be greeting you with this unfortunate news.

My exclusive contract with the agency that I spent more than 10 years at after my debut has been terminated through a legal dispute.

In the past, when my colleagues sued the agency, I believed the agency over and over again. However, after the CEO passed away last April, matters that I could not understand occurred.

I asked point-blank multiple times to be shown my account statements, but I was never shown a proper one.

After showing me a few arbitrarily written up pages, the current management told me that they had shown me everything. Even now, as I don't know exactly how the appearance fees I earned while promoting were used, this problem is not just my own.

In fact, because the management fees and rent for my dorm were continuously pushed back seven to as much as 12 months, I lived uncomfortably with my water and electricity cut off, and I was eventually evicted.

I was afraid to sue, and because hiring a lawyer would cause a strain on my already difficult financial situation, I really worked hard to bear with it until the last moment. However, as the agency had even my broadcast appearance payments seized by creditors, I could not take it anymore and decided to sue.

I feel it is unfortunate that the current management claimed that they are going to take legal measures against me for embezzling money despite my exclusive contract already being terminated.

I did not embezzle money. I am actually trying to recover my rights through receiving the money that was withheld from me through suing the agency. I always want to greet you with good news, but because I couldn't do that, I am sorry. However, I will not despair. I am really working hard every day. I want to overcome this, and I will.

Thank you for reading my rambling.
Sleepy filed a case in April 2019 to confirm his contract as invalid; in May, he filed a request to have his contract terminated.  In his claim, Sleepy stated "The agency did not provide me with documents regarding payments and has never shown me a physical copy of our contract. My faith in them has broken down due to factors such as management issues."
In TS Entertainment's motion, they claim they paid Sleepy on the agreed upon dates and allegedly provided documents to support their claims.
In June, the Seoul Western District Court dismissed Sleepy's contract nullification case, but in August, Sleepy and TS Entertainment agreed to part ways during another court mediation hearing. Through this mediation, TS Entertainment alleged Sleepy embezzled funds.
"Through the legal process, we terminated our contract with Sleepy," a TS Entertainment representative said. "However, there are suspicions that Sleepy embezzled money from the agency such as through advertisement rates. We are planning to file a damage claim suit against him sometime between late September and early October."
Sleepy, through Instagram and through Dispatch, denied the embezzlement claims. Following the claims, he released conversations he and TS Entertainment had along with a copy of his TS Entertainment contract to Dispatch to help show his side of the story. The contract contained information about profit splits, while the conversations addressed debts and payment issues.
Sleepy was with TS Entertainment for 13 years. On September 15, 2019, Korean media shared that Sleepy opened his own studio, PVO Entertainment, which stands for "Positive Vibes Only." His rap crew with Liquor and JD shares the same name.
On September 22, Sleepy released "Trouble" featuring Bang Yongguk. The track, while short, addresses the issues with TS Entertainment.
With more court cases expected later this month and in October, The Sleepy-TS Entertainment saga appears to not be ending any time soon.
—-Olivia Murray
Related Articles