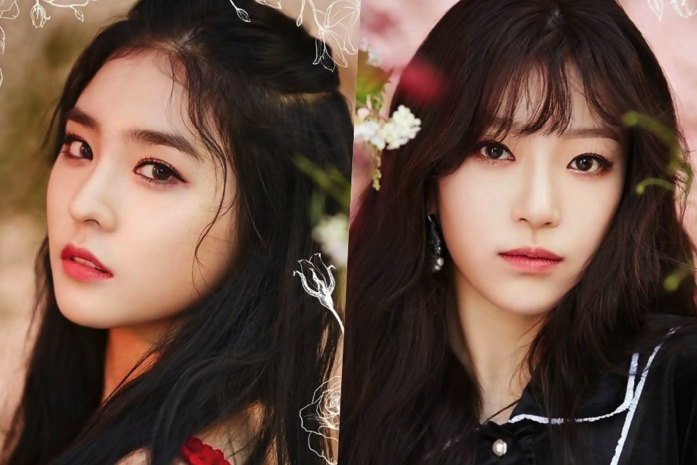 Earlier in September, a photo featuring five Sonamoo members—Minjae, D.ana, Eujin, High.D, and Newsun—circulated the Internet, leading to speculation that Sumin and Nahyun have departed the group. As it turns out, the pair are on the outs due to issues with TS Entertainment.
On September 23, 2019, Korean media reported that Sonamoo's Sumin and Nahyun have filed a request to have their exclusive contracts with TS Entertainment terminated. The news comes on the heels of Sleepy's (Untouchable) request to do the same.
Sumin and Nahyun have been on hiatus from the group since earlier this year. The company announced the pair would not participate in the Makestar campaign that was created to fund their next album due to "personal issues." They did record the album that was supposed to be released this spring but has been inexplicably delayed. Fans have expressed their displeasure at the delays as they funded the Makestar for Sonamoo's Happy Box Part 2 album only to be left albumless and without indications regarding the girls' comeback. The delays have even caught the ire of Makestar as they have offered to create rewards for donators at their own expense due to TS Entertainment's negligence to do so.
[INFO/UPDATE] [MAKESTAR] Notice Regarding Rewards for SONAMOO Album Project Part 2 (8/30) #소나무 pic.twitter.com/rOia7ZoTww

— SonAmoo World #SONAMOOISBACK (@sonamoo_world) August 30, 2019
TRCNG had another comeback in the meantime.
According to sources, Sumin and Nahyun filed their initial termination suit in May 2019. TS Entertainment failed to respond to the initial filing, so Sumin and Nahyun sought legal representation in August.
Originally, TS Entertainment said "making an official statement is difficult" regarding the Sonamoo girls' lawsuit, but in a phone interview, a company representative said "It is true that SONAMOO's Nahyun and Sumin have filed to terminate their contract with TS Entertainment. One of the reasons SONAMOO have yet to return is the lawsuit. We will release a full statement soon."
Industry insiders stated that other Sonamoo members may be following Sumin and Nahyun with lawsuits of their own.
Meanwhile, Nahyun opened her own Instagram account in August, another indicator that she has parted way with TS Entertainment. Her caption states she is an "ordinary college student who just wants to graduate," so it seems possible that she wants to leave the celebrity life behind her as well.
View this post on Instagram
Hopefully the lawsuit between the Sonamoo girls and TS Entertainment resolves fairly and quickly and doesn't drag on like with B.A.P and Secret's lawsuits. But, it is TS Entertainment, so expect it to drag with many twists along the way.
—-Olivia Murray
Related Articles