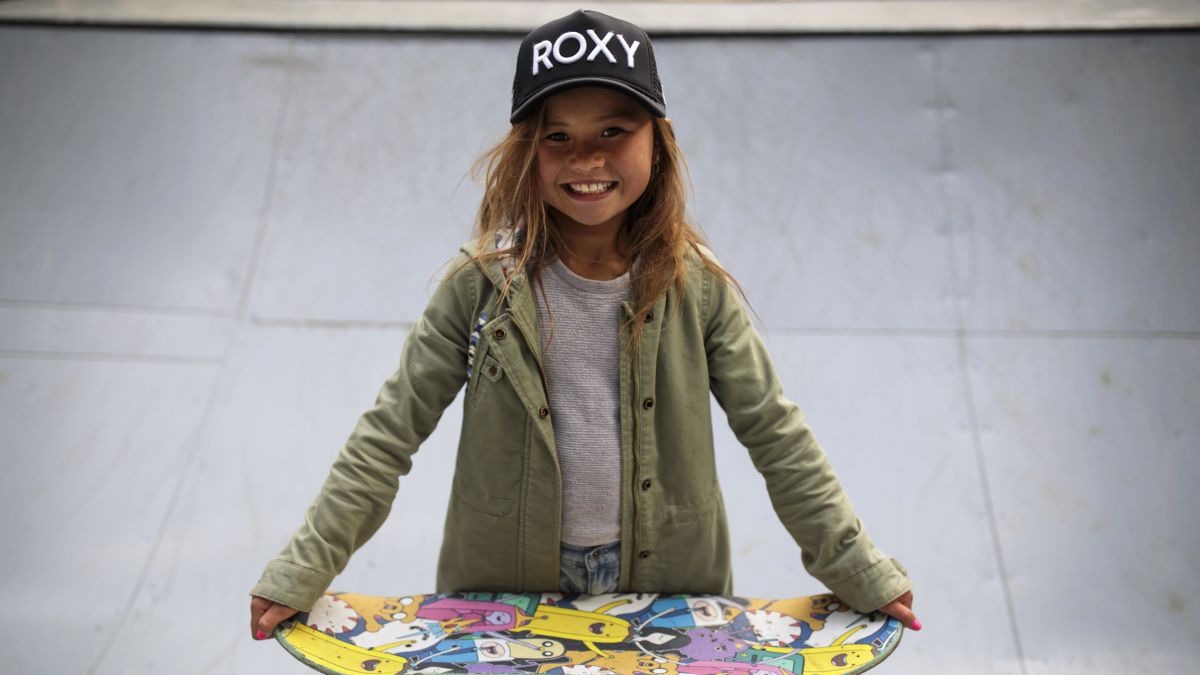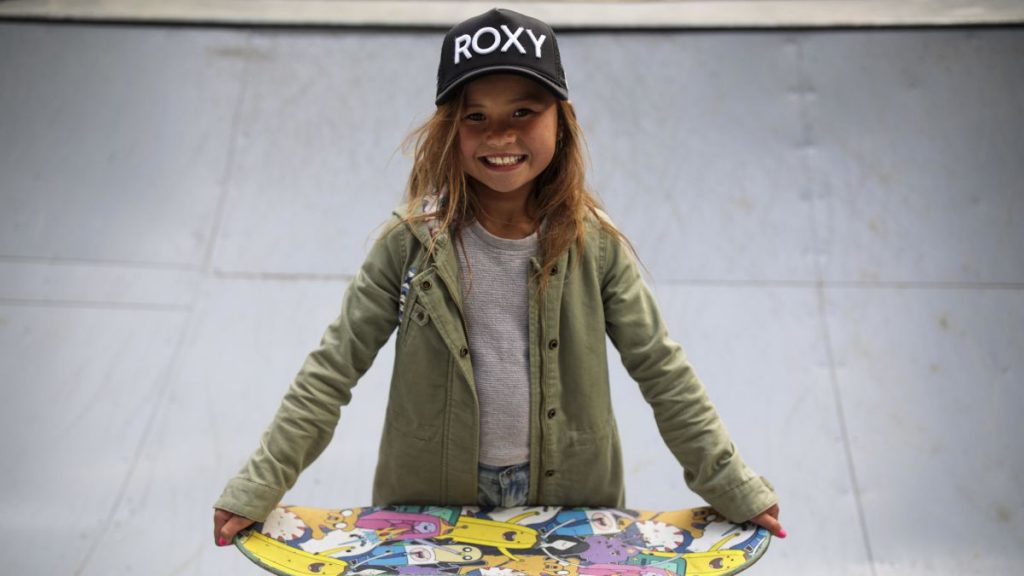 The kids are taking up the world. And that is something to applaud and welcome. In a time of great political change and various movements, the good news involving kids and their accomplishments are rare but also much needed. It is hard to be successful these days, but with lots of love, determination, and passion, anything is possible. Especially if you are a girl. It seems that women today have more to prove, so the young Sky Brown began just in time – to show the world that she is the best in what she does.
Maybe lots of you have never heard about this girl. That is quite all right. Just head to her Instagram profile @skybrown ( managed by her mother) and when you see the number of 409K followers you will know that she is something special. You will see an energetic, cute and professional girl, in love with skateboarding and achieving new accomplishments every new day. The longhaired British-Japanese skateboarder has become very popular early in her age. Her passion for skateboarding and recreational surfing has caught the eyes of the world. There has been nothing but outpouring support when the name of Sky Brown is heard. Even some of the biggest sporting brands like Nike have stood behind this talent, signing her as their youngest client and allowing her the needed support and encouragement in creating a successful career.
Born to Japanese mother and English father on July 12, 2008, in Miyazaki, Japan, Sky Brown is a Japanese nationality. She has a younger brother named Ocean who also loves skateboarding like his big sister. Alongside skateboarding, Sky loves to dance a lot, especially on the tunes of Sia and Nicky Minaj. That type of music is what drives her and boosts her self-confidence while practicing skateboarding. She has been known for a laid back personality and down-to-earth little girl considering the popularity she is enjoying on a world level. In a recent interview, her father Stuart talked about his daughter's endeavors. He has seen her doing some tricks and trying out the skateboards and said that he never imagined that a little girl would love something like skateboarding. Yet, Sky has shown incredible talents as early as the age of 3 where it became clear to her parents that their daughter has a talent and a future career. That has been love at first sight, as since then, Sky and the skateboard have become inseparable companions. With lots of trying she has learned how to properly and adequately run the skateboard, and she only did get better and better in time. As her father explained, the only female inspiration skateboarders at that time for her have been Leticia Bufoni and Alana Smith. She has looked up to them, their style and tricks, and tried to incorporate their things with her things, creating a new, individual and personal style.
Her talent did not remain unrecognized for a long time. When she was only 8 years old, in 2016 she participated in the Vans US Open Pro Series where she became the youngest member ever. After that, came another event – Dancing With The Stars: Juniors in 2018. She was partnered with JT Church and became a champion.
Now, next in the line of her achievements are the Olympics 2020 in Tokyo. If she manages to qualify, and she will compete for Britain, she will be the youngest participant in the history with the age of 12 years and 15 days on the exact opening day of the skateboarding event. Her desire to attend the summer Olympics 2020 in Tokyo is additionally driven by the will, as she explained, to go there as a young little girl and show everyone that even if you are young and a girl you can do everything.
It is safe to say that this 11-yeard-old skateboarder has become an influencer. Her high profile and almost a celebrity status were put to a good cause, by no other than her parents and herself. Their visit to Cambodia was an inspiration to do something to help the children there, especially those her age without access to clean water and education. This initiative was appreciated by Almost Skateboards board manufacturer and charity partner, with whom Sky has designed a skateboard. Almost Skateboards & Sky Brown x Skateistan is the collaboration that was announced back in February 2018 that is selling skateboards under the signature of Sky Brown. All the proceeds from the sales of these boards were being directed into empowering children and youth through skateboarding and education. 
And she does not stop here.  As surfboarding has become an Olympic sport during Tokyo 2020, she hopes that she will also qualify and add it to her resume of achievements.
Sky Brown is a wonderful example of how everyone can achieve what they want. As she has stated many times, you can do the boys job and excel at it.  We are living in modern times and the boundaries are pushed and moved every day. Her determination and achievements are an example and inspiration for many young females who are hesitant about a certain aspect of their life and career.
Sky Brown is not only her generation's icon but to many more. She encourages girls to try themselves in every aspect they desire and not to mind the age. So little and so wise – there is a lot to be learned from Sky Brown.
—-Maja Krdzic
Related Articles