Sihanoukville (Krong Preah Seihanu), formerly Kompong Som is a seaside town featuring Cambodia's best-known beaches. Some tourists refer Sihanoukville as Snookyville or even Snooky, though none of the locals know the term Snookyville or Snooky.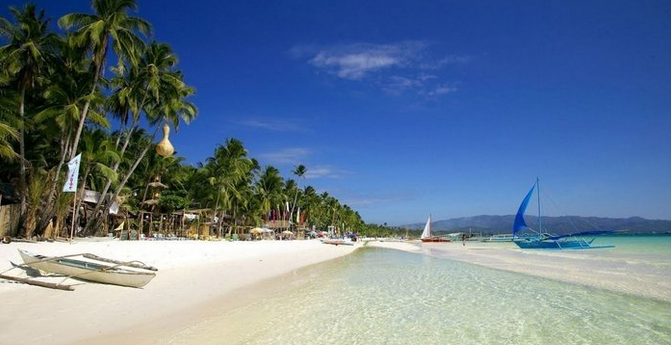 Sihanoukville is the country's main seaside destination and acts as a gateway to close-by idyllic undeveloped islands such as Koh Rong and Koh Rong Sanloem. Attracting a much lower number of tourists than neighboring Thailand, Sihanoukville is popular for its natural beauty and largely untouched beaches. With plenty to see and do, Sihanoukville is one of the greatest cities to explore when in Cambodia.
How to get to Sihanoukville?
You can easily get in Sihanoukville by plane, bus, taxi, boat, train or even by helicopter (if you are willing to pay >$1000 for your transportation). More commonly are by plane and by bus. The airport is located 17km to the east of town, on the edge of Ream National Park and you can even fly from Malaysia or Vietnam. If you have more time to travel, you can take the bus, it is cheaper but it's sure a much longer trip. You can also get there from Phnom penh or Siemriep or even from Ha tien province, Vietnam. The ticket for the bus is about $10-$15 depends on where you get the bus.

How to get around Sihanoukville??
Distances between the beaches are a little too long to walk comfortably, but getting around is easy, as the roads are wide and bike taxis (motodop) are everywhere. The standard price is US$1 per trip, although expect to haggle at night or if the distance is long. They'll gladly pile on two people and their luggage too. For larger groups, car taxis can be called up by phone (flat US$5 to most places around town).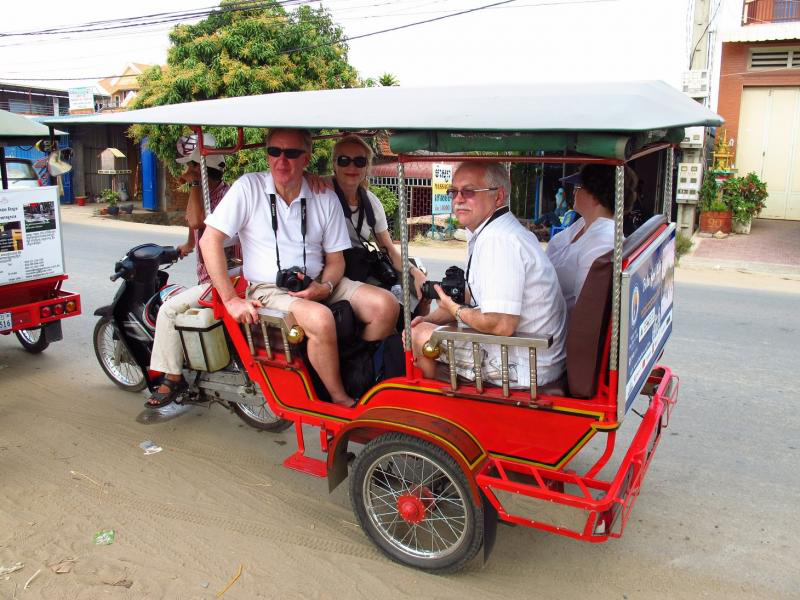 There are dozens of the ubiquitous tuk-tuks around the new bus station and the accommodation areas. They are some of the most persistent and over-charging drivers in Cambodia; they have formed an "association" for price fixing – a trip to the bus station, US$2 in Phnom Penh, costs US$3 if your bus company pays but they will hit you for US$6 if you arrive at the bus station and want to go to the beach. If you have decided where you will stay it can help to call for a pick up; even if it is not free, it may save you some overcharging.
Things to do in Sihanoukville?
There are so many fun things that you can do here but these are the most common activities that tourists wish to do.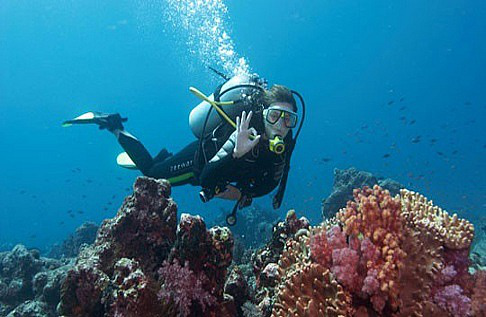 * Scuba Diving
There are many islands off the Cambodian coast that have lots of coral and fish. All the dive boats in Cambodia leave from the Sihanoukville port area. There are 4 PADI Dive Centres, one of which, Scuba Nation PADI 5 Star Instructor Development Centre, provides a range of diving and snorkeling services, day trips. The Dive Shop, another PADI 5 Star National Geographic dive center, offers island based bungalows as well as over night trips to the outer islands. EcoSea Dive, offers SSI courses as well. The newest dive centre, Island Divers, also offers various diving services. Angkor Dive is also based on Koh Rong Samloem who offer over night trips to the island to not only dive, but also to experience the traditional way of life in a Khmer fishing village. The main scuba diving area is at Koh Rong Samloem Island located 14 miles offshore, as well as at Koh Tang Island 35 miles from Sihanoukville. Overnight trips are necessary in order to reach Koh Tang. There is also some shallow diving at Koh Tas some 6 miles from Sihanoukville, but it's mostly reserved for when the weather is too rough to get all the way to Koh Rung Sanloem. The best diving Cambodia has to offer is the overnight trips to the Koh Tang Group, where large pelagic are seen regularly and visibility is double what you will find at the closer sites. Two dive day trips usually range from US$59-85, overnight trips US$185-325 all inclusive.
* Snorkeling
Many restaurants at Serendipity Beach advertise a snorkeling trip for US$15, but most are unable to properly explain what their offer includes, but most will be the same trip organized by one of the travel agents which includes breakfast at the beach, a visit to two snorkeling spots and a three hour lunch break at Koh Ta Kiev. If you are serious about your snorkeling, you should consider going with one of the three scuba diving shops to ensure you get proper gear.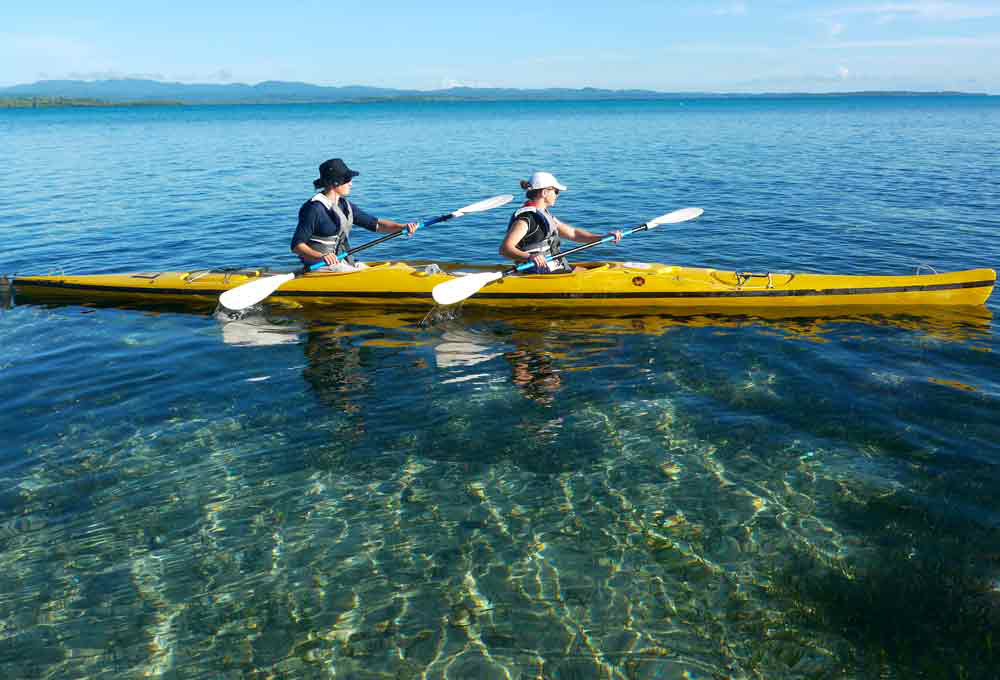 * Kayaking
Marina Road Otres 2. Kayaking the mangrove lined Ou Trojak Jet river is a refreshing break from the hustle and bustle of the beach, this short river can be easily kayaked in a day with several stopping points for refreshments. At the source are the Monks Water Garden and the Otres Pagoda.
Mini Golf
Mollie Golf Mini Golf, Wat Kraom, Victory Hill 12pm to 6pm and by appointment. Enjoy an afternoon playing 18 holes of Mini Golf in a garden setting in the countryside of SihanoukVille. Included are the classic windmill hole, the SihanoukVille Golden Lions hole, and the Ream Island water hole. Free entry to the gardens and drinks are included. Private parties are welcome at $3 to $4 per person.
If you think these activities above are too much, you can find a spot and relax on the beach or go get a massage, do some shopping for souvenirs at the shopping area downtown. I am sure whatever you decide, you will have a very fun time.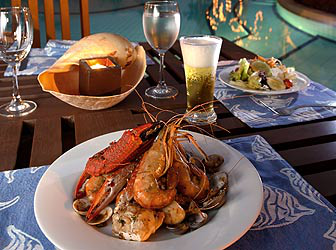 Food and Drinks
For food and drinks, along the beaches, especially at Ochheuteal Beach, there are many food stalls and some restaurants serving grilled, meat, chicken and seafood with chips/fries and a beer for US$3-4. There are a good many restaurants in town as well. Sihanoukville has a surprisingly diverse set of cuisines.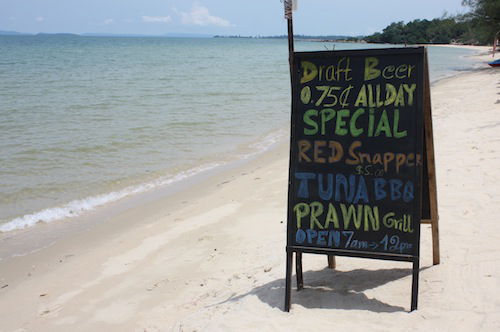 For drinks, the trend on Serendipity Beach is to advertise with permanent 'Happy Hour', which usually implies cocktails for US$2-2.5 and draft Anchor beer for as little as US$0.50-0.75. The latter is only recommendable if you don't mind drinking it with ice, however, as it's often not as cold as it should be.
—Lucy Le
Related Articles