Seoul Station is one of those locations that can't be missed when you're visiting Korea. It serves as a gateway, located at the center of Seoul.
Many tourist sites, hotels, shopping areas can be found nearby and the station's location is not far from City hall, Myeong-dong, Namdaemun and other tourist-attracting regions in Seoul.
On site, you would easily notice that there are two stations very close to each other; the older Seoul station which is no longer in service and the new one which is currently actively on operation with a daily average of 100,000 passengers.
The former Seoul Station is currently no longer in service for transportation, after serving as a route for nearly a century, since the year of 1900.
After Korea regained independence from the Japanese colonial rule, the title of the station was changed from 'Gyeongseong Station' to 'Seoul Station'.
During the Korean War that broke out in 1950, the station was partially destructed and later had to be restored to be accessible to the public.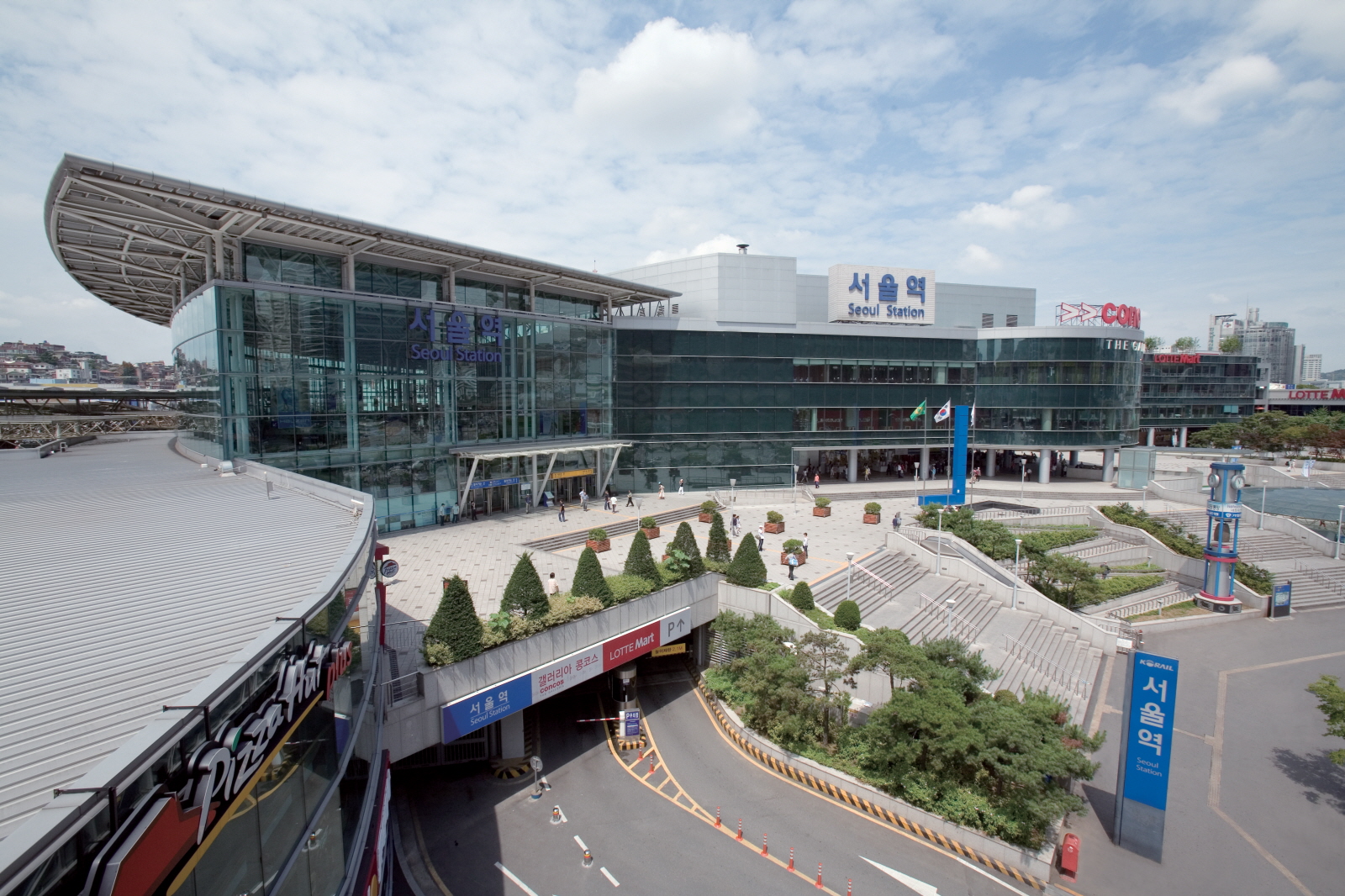 In 2004, the new Seoul Station (located just a few meters away from the old station) was built for transport and KTX – Korea Train Express which offers a high-speed rail service would save hours of travel time, provide comfort and efficiency to its users than the conventional train or other public transportation.
From 2010, AREX express trains began providing service to Gimpo Airport and Incheon International Airport. An express (non-stop train) train from Seoul Station and Incheon International Airport would take approx. 45 minutes, which would be saving a lot of time versus traveling on the road. It takes less than two hours and a half to travel from Seoul station to the furthest southern coastal city, Busan.
The new station is spacious enough to accommodate many restaurants, gift shops, shopping mall where you can do your last minute shopping before taking off to your destination. This Seoul Station acts as the main terminus for KTX and express service to reach other cities in Korea.
After the restoration was completed in August of 2011, the older Seoul Station has been utilized well in its own way, even though they no longer provide the transportation service.
The station has since been used as a cultural and historical exchange complex, with waiting rooms, locker rooms, VIP lounge and got renamed as the 'Culture Station Seoul 284' once it was restored to its original structure.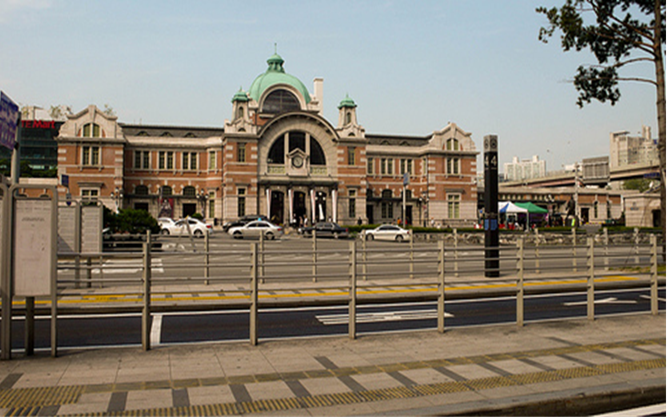 —J. Chung.
Related Articles