How Seo Taji and Boys changed the
World of Korean pop during the 90s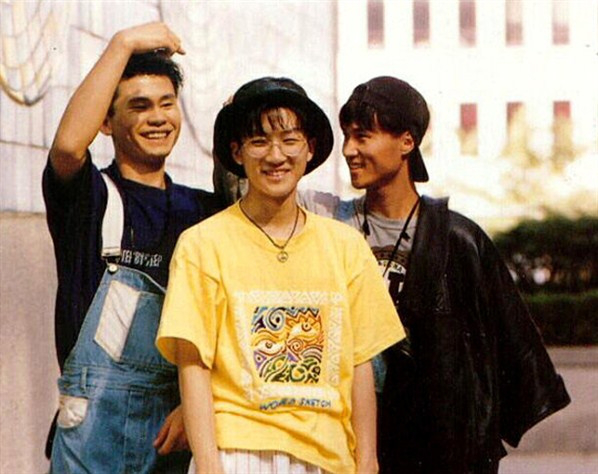 Seo Taiji and Boys (서태지와 아이들) is an extremely successful Korean pop/rock group, active from 1992 to 1996.
I prepared this article especially because this year would mark their 25th anniversary.
Seo Taiji and Boys are very much credited for changing the Korean pop music industry as they came across MIDI technology by incorporating rap, rock and techno into their music to create art and sounds that was never heard before.  
Their first three albums sold over 1.6 million copies; the fourth album selling close to two million copies.
1992: Their debut
After the breakup of the heavy metal rock band, "Sinawe" in 1991, Seo Taiji formed the group "Seo Taiji and Boys" with Yang Hyun-suk and Lee Juno as dancers and back-up vocalists. Seo Taiji was in charge of the lead vocals and song writing, while the Yang and Lee took over the choreography.
The trio debuted on MBC's talent show on April 11, 1992 with "Nan Arayo" (난 알아요, "I Know") their self-titled debut album which was back then so addictive with its new jack swing beat, rap lyrics and catchy chorus, it quickly took over the Korean pop music scene like a whirlwind. One appearance on T.V basically changed their lives overnight.  
Later in the year of 1992, Seo Taiji and Boys won their first Golden Disc Award for their debut single, "Nan Arayo."
Retirement
Seo Taiji and Boys retired from Korea's pop music scene in January 1996 during their golden era. Lee later stated that Seo Taiji made the decision to withdraw himself while recording their fourth album. The group splitting up caused a lot of havoc and grief for their fans, to say the least.
The compilation album, "Goodbye Best Album" was released the same year.
Seo Taiji moved to America soon after, while Lee Juno and Yang Hyun-suk established record labels straight after their retirement. Yang Hyun-suk was successful in making YG Entertainment, within a decade it has become one of the three biggest record companies in the country.
Seo Taiji returned to music two years later from America with a very successful solo album and held many gigs in Korea.
In 2014, Seo was asked about a possible reunion with the boys, he then revealed that the members had talked about it often.
He added, "If we get back together now, I worry we might disappoint, so I am not confident. I lack more and more confidence as I get older. I don't think I'd be able to dance as fiercely as I had in the past."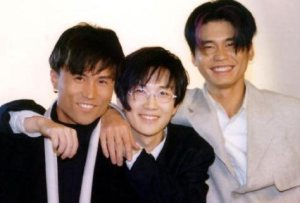 Random facts about Seo Taiji and boys
*Seo Taiji's real name is Hyunchul Chung.
*Seo Taiji was an evident leader who wrote all the songs but is the youngest.
*Their first single "Nan Arayo" charted at the top for 17 weeks.  
*Rolling Stone named it number 36 on its list of the 50 Greatest Boy Band Songs of All Time.
*Lee Juno is currently sentenced to jail for fraud and indecent assault.
* All four of Seo Taiji and Boys' albums were included in Kyunghyang Shinmun's Top 100 Pop Albums
*All three members are currently married with children.
– J.Chung.
2 responses to "How Seo Taji and Boys changed the World of Korean pop during the 90s"
Related Articles