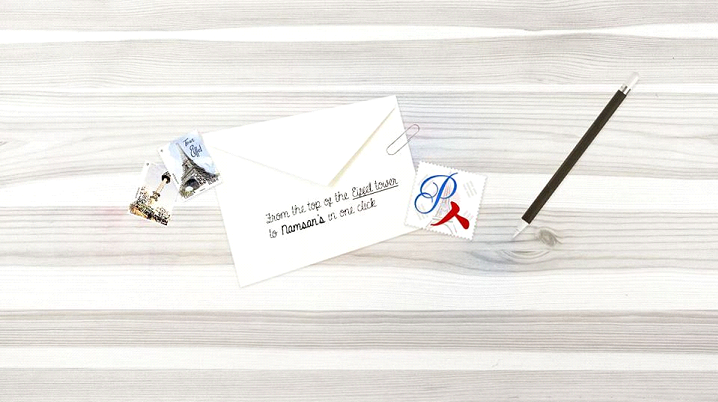 France is probably the country in Europe which has the most K-pop fans. Last month, BTS was named the most popular K-Pop group in France.
La Monde reported that several French students missed their graduation test, the Baccalauréat, just to see the group.
We got in touch with Paris is our Seoul, which is a rapidly growing YouTube channel for French people which covers the diverse topic of Kpop.
Hope our readers will enjoy this interview and a big thank you goes to the crew at Paris is our Seoul!
*Could you introduce yourself and your website?
Paris is our Seoul is originally a YouTube channel created in September 2015 by a group of three friends sharing the same passion for South Korean's culture.
Introducing the Korean world to the French and international community is what pushed us to create Paris is our Seoul.
The concept of our channel and website is to make people discover South Korean's culture through music, fashion, cinema, food and more!
*What made you become interested in the topic you cover and how did you start your website?
At the beginning, doing videos was just us having fun. We wanted to show to people who don't have any bases in Asian culture. We uploaded videos on YouTube and received great response. People liked the fact that the reactions we film are spontaneous and not planned.
*What makes Paris is our Seoul unique from other pages or websites?
Being versatile is our great point. People tend to like our videos because we don't film only reactions. We also do vlogs, interviews, events that are happening in Paris or Korea, collaborations with other YouTubers and a lot more! We try to cover all of Korean's culture and French's culture. We sub our videos in English which seems to be appreciated by our foreign subscribers and also try to be fun when we can ahah!
*What do you like most about Asian culture?
Sarah: I love all cultures but Asian culture is very beautiful. Asian history is interesting. They seem to be really honorable and proud people.
Inaya: The thing I like the most about Asian culture is that it's unique and kind of secretive. You might think it's weird at the first sight, but actually when you finally see its real beauty and understand it, that's when you become obsessed with it! And you can't get out!
Julia: I've always been fascinated by the Asian culture in general. I really like Asian food mostly Korean dishes. Currently I enjoy listening to Kpop and Korean Hip Hop and also watching Korean dramas. But I first discovered the Asian culture via Manga like 7 years ago.
*Who are your favorite celebrities?
Sarah: My favorite celebrity is SHINee which is a Kpop group of 5 boys. They are a source of inspiration for me and I became more comfortable with Korean language and culture by watching the shows they are in. They are so close to each other, very talented and fashionable. They also can dance, sing, act, and they are particularly nice. They are such an inspiration for me.
Inaya: The one group who caught my heart since 2014 is BTS. Even now I'm living the fangirl life at almost 21 years old because of them! I like everything about them, even their flaws ahah! Can't describe what or why, it's just indescribable. The heart wants what it wants.
Julia: For the solo artists, my favorites are Zico, Dean and the rapper Bewhy.
But my favorite groups are GOT7 for their close relationship with each other and their funny side which makes them enjoyable to watch and BTS, for their amazing songs and performances.
*Which Asian country do you like to travel to the most?
Sarah: I like the Korean culture more and so I like to travel there. I discover Korea by watching dramas. I found this country special, and Korea is for me a unique place. The juxtaposition between the modern and the traditional is striking.
Inaya: I've only been to Korea and we plan to go back this year too. It's another world. It has its imperfection like every country but I can't describe how peaceful I felt when I was there. I think it's Asia's magic and I wanna feel this again. Otherwise, I really wanna try all of Japan, Singapore… Actually I want to visit all of Asia because I want to see every hidden secret place of this continent.
Julia: I think the Asian country that I would like to visit the most is Japan because of their eccentric and original culture and their fashion style sometime out of the ordinary.
Like in South Korea their tradition blends perfectly with modernity and new technologies in their daily lives.
*How do you research news to post about?
When some events are announced in Europe or Paris, we just write articles and film videos about it since we know it will get interest from our followers and subscribers. We are also in contact with the Korean Cultural Center which sends us invitations to some events, so we cover them.
*What are your goals for this year?
We want to offer good work to our readers and subscribers, to make our channel grow and to take more initiatives for this goal to fulfill. Since we are very passionate about it, we want to make others feel it through the videos and articles that we do. We also want to be closer with all people who follow our adventures, the old and hopefully new ones.
Thank you for the interview.
— J. Chung
1 response to "KCRUSH Interview with "Paris is our Seoul""
Related Articles