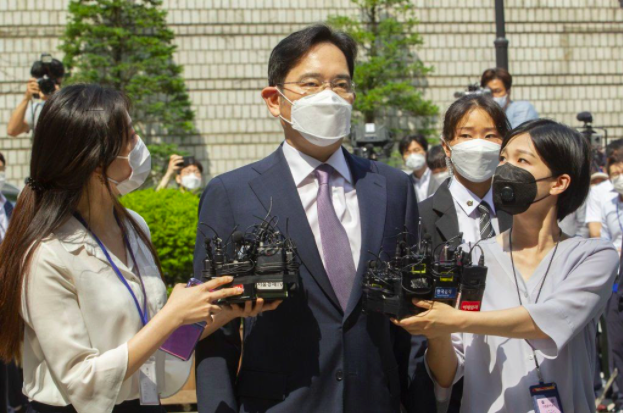 South Korea's largest company – Samsung's vice chairman Lee Jae-yong (a.k.a Jay Y Lee in the West) is currently serving time in prison. This is the second time that he has been imprisoned since around 4 years ago. 
This Monday, the 52-year-old conglomerate was sentenced to 2 years and 6 months imprisonment for bribery, embezzlement, hiding assets overseas and perjury – all of which he has denied. This recent ruling is from a retrial by the Seoul High Court. 
Lee was involved in a political scandal that resulted in the downfall of the government of former South Korean President Park Geun-hye. Park is currently in prison, and has recently been sentenced 20 years. According to the court's verdict, Lee "bribed and asked the president to use her power to help his smooth succession."
Back in 2017, Lee was accused of bribery and additional illegal charges and was sentenced to 5 years of imprisonment. But he was freed after serving less than one year of jail time, due to an appeals court suspending his sentence. According to reliable sources, it is said that Lee seemed to adjust fairly well whilst behind bars. 
Mr. In-jae Lee, who is Lee's attorney, commented regarding Lee's sentence. 
"This case is, by nature, a violation of the corporation's rights to freedom and property by the former president abusing her power. Given that nature, the court's decision is regrettable."
Lee still has the right to make an appeal if he so chooses, but his intentions cannot be determined at this point in time. He also has to face an additional trial over a 2015 merger that helped him gain more control over Samsung. 
— J.Chung.
Related Articles