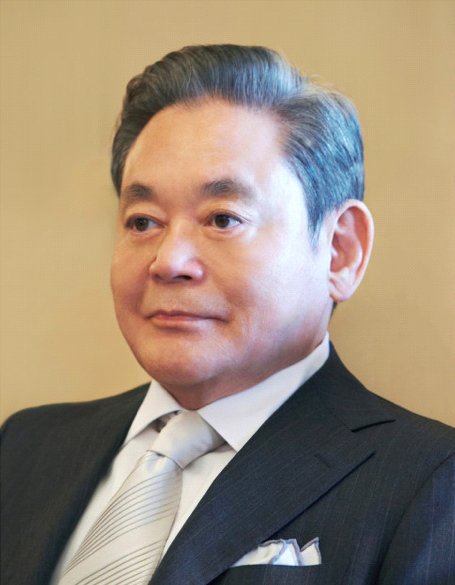 It has been known that Lee Kun-hee, the chairman of Samsung Electronics and top economic leader of South Korea, died on 25th October. He passed away in the Samsung Medical Center in Gangnam, Seoul, where he had been hospitalized for years; he was 78 years of age. Lee had suffered a heart attack in the Spring of 2014, it has been reported.
Over the years, while Lee's son Jae-yong took charge as Samsung's vice-president, there have been speculations on various occasions as to the president's rapidly-declining health and possible death. It is now confirmed, however, that Lee Kun-hee's reign of 33 years as the head of Samsung have officially come to an end just last Sunday.
As the son and heir of Samsung's founder Lee Byung-chul, Lee Kun-hee was the man who turned Samsung into a conglomerate group on a global scale, and broadening the horizon for his corporation by multiplying its sectors. Samsung is now known for its semiconductors, electronic products such as televisions, smartphones and related technologies. Indeed, Lee's achievement has set him as one of the most important figures of the history, as well as the economy, of Korea since the post-war period.    
Lee was born in 1942 in Daegu, just three years before the Liberation of the Korean peninsula from Japanese colonization and eight years before the Korean War, which was triggered after the communist state of North Korea invaded South Korea, now known as the Republic of Korea.
Lee was raised in Uiryeong-gun, or Uiryeong County, a small part of the Gyeongsangnamdo district in the southern part of Korea. Currently, it is one of the least-populated parts of Korea.
Lee was educated in Japan and Seoul, and graduated from Waseda University, Tokyo. He was also enrolled in a postgraduate program at George Washington University in Washington, D.C. Lee succeeded his father Lee Byung-chul when the latter passed away  in 1987, as Samsung's second chairman.
One well-known anecdote related to his business philosophy tells of Lee telling all the executives of Samsung to "change everything, except your wife and children". This episode, later known as the Frankfurt Declaration, was in 1993. Following its focus on semiconductors and electronic products, Samsung became known as one of the two main brands of smartphones by the 2010s, with its Galaxy series.
In Korea, Lee has been the metaphor for wealth, entrepreneurship, and Samsung itself. He is without doubt mourned by a great number of people, most of all by his family. Lee's widow Hong Ra-hee is the ex-director of Samsung Museum of Art; his son Lee Jae-yong is the vice chairman of Samsung Electronics, and his daughters Lee Boo-jin and Lee Seo-hyun run the Hotel Shilla and the Samsung Foundation respectively. We are now entering the third phase for the Samsung group, as its second leader Lee Kun-hee is laid to rest.
—-J.Chung
Related Articles